You have just finished your leaving certificate, suffering through all the hard work and study. And now all your friends are getting ready to start college – but all your hard work has led you nowhere. No matter how well you did there is a very high chance you won't be going to college.
Residents of direct provision don't have to imagine this scenario. For the majority of asylum seekers and refugees in Ireland, this is the reality.
Direct provision is the system of asylum set up in 1999 by the then-Fianna Fáil government as a temporary measure to house those seeking refuge. Operated by the Reception and Integration Agency under the authority of the Department of Justice and Equality, this "temporary measure" has changed very little in the past 20 years, and numerous scandals concerning the human rights abuses reported have largely failed to capture the attention of the wider public enough to make this an election issue.
ADVERTISEMENT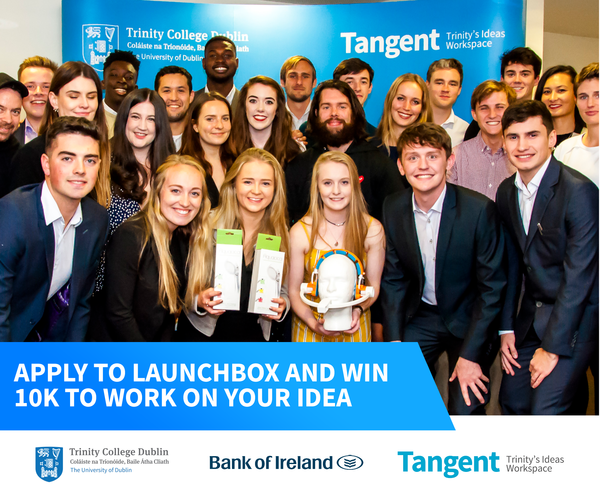 In Ireland, residents of direct provision are entitled to have access to primary and second-level education, but the vast majority of residents (excluding those who receive scholarships) are required to pay non-EU fees if they wish to attend third-level education. These fees are significantly more expensive than fees paid by EU citizens, with a Joint Honours degree costing €19,426 this year, and a STEM degree costing around €25,436.
Many Irish universities do offer scholarships to direct provision residents: Dublin City University (DCU), National University of Ireland (NUIG), University College Cork (UCC) and University of Limerick (UL) all have "University of Sanctuary" status. Trinity, however, has decided not to sign up. As reported by The University Times this April, the University Council approved four scholarships, under the title Asylum Seeker Access Provision, to be made available to asylum seekers for this academic year, which includes an allowance, a laptop, free meals and coverage of public transport costs.
However, only residents from a very small number of direct provision centres are eligible to apply. College does not provide accommodation as part of the scholarship, so applicants must be within commuting distance from campus. Only two centres from Dublin, two from Kildare, one from Meath and one from Louth are therefore eligible
This means school-leavers from only six of the 40 direct provision centres in Ireland can attend Trinity.
Lucky Khambule, a founding member of the Movement of Asylum Seekers of Ireland (MASI), tells me: "If you are in direct provision, you can go to primary and secondary school, to Leaving Cert, and after that there isn't anything whatsoever that supports that child to go to further education, and the legislation is tight in terms of getting people funding to get to that level, so if you are an asylum seeker you cannot access any funds."
"Cost is a big barrier – that's why we campaign so strongly on education. We believe that education is the gateway to liberation of the people."
The conversation takes a turn when Khambule gets on to Trinity's scholarships for asylum seekers – a narrow gateway of which Khambule is critical: "It is important that education is key to everybody. I know there are scholarships, four here [in Trinity]. When that was announced, I said this is Trinity now, just think of four and you think of how big this institution is, and they can just start with four."
"Why not go with 15? It's something that is doable but it is all about the change in attitude. This is what it's like when you deal with government. The government has the ability to change things but the attitude is not there."
However, there are certain politicians taking the fight to the system.
In an email to The University Times, independent Senator Frances Black, who sits on the Oireachtas Justice Committee, says: "We've seen grant schemes expanded slightly, and great initiatives from certain universities, but for most the numbers just don't add up."
"I've spoken with young people who were absolutely distraught to see their best friends heading off to college, while they're stuck sitting in an isolated DP centre with a hard-earned Leaving Cert that seems to count for nothing. It's not fair."
Abigail Nkomo, a 24 year-old Trinity Access Programme (TAP) foundation student who has lived in direct provision since 2018, tells me how she was met by adversity. Initially situated in Monaghan and told that no-one in the centre could get into college, after much trial and error, she was finally accepted into Dundrum College where she completed her level five last year.
Detailing the hardship, Nkomo says: "Last year while doing my level five, I travelled every day from Monaghan for two hours in the morning and two in the evening. My mornings started at 4am and my evenings ended at 11pm, and I had assignments in between that."
"At the time I was getting €21.60 for my weekly allowance. I was working at the weekends just to get the money to pay for my travel, which was €75 per week."
"I was under a lot of pressure at the time", she says. "But I managed to finish with eight distinctions and that's how I applied to universities but I didn't get any offers, and two days after the offers came out the people in Trinity College called me and they told me that they heard my story. They basically said they'd let me in to do the TAP foundation course."
Commenting on Trinity's scholarship for asylum seekers, she says: "I think that most people in direct provision are eager to get into college and do something with their lives, and I do think that it's a great course, but four people isn't enough."
"But I do give them credit because they are just starting out with this programme and they need to check how it works, but I do think it'd be great if they opened more doors to more people than just four."
Echoing Khambule's sentiments, she believes that education is key to unlocking many asylum seeker students' potential. "[A]sylum seekers are human beings as well. We are ambitious people. Most of us are coming from backgrounds where we can't get into education", she says.
"Now that we do see other people in the country getting an education it would be great to be included to feel like we are welcomed in this society, because this is what this country stands for", she says. "If a country has educated people it grows, and we as asylum seekers have the ability to grow with this country. Just allow people to get an education, there shouldn't be any segregation, we shouldn't be left out."
Lesley Mkoko, a second year sociology and social policy student at University College Dublin (UCD) under the University of Sanctuary scheme, shares a similar story to Nkomo, describing the day-to-day difficulties of attending higher education when living in direct provision.
Travelling three hours each way in his daily commute to Waterford, he explains how his centre also presents its own challenges: "The centre management are not accepting of the fact that you are studying as an asylum seeker … and they try and frustrate you. I believe that the direct provision system does not treat people like human beings… they are required to unnecessarily go back to the centres when they should be in class."
The stories that have been told by students and activists illustrate an uncomfortable truth for Ireland: for the past two decades people seeking refuge from Irish society have been excluded – something Mkoko is well aware of.
"It's the Department of Justice that must appreciate that as a country, they opted into the United Nations laws on refugees. Education is a human right and they must ensure that people get that human right."