A candlelit Georgian townhouse on Henrietta St was the venue for this week's launch of Moving – a new Trinity publication established by students Grace Farrell and Ellie O'Neill.
The publication invited submissions based on "the idea of art moving towards something, or responses to art that has moved you", with a particular focus on the "queer experience". The launch was a fitting showcase of talent of the publication's founders and contributors.
The second floor of the venue, a building in a bewitching state of disrepair, was host to the event. Copies of Moving were strategically placed throughout the room, which was decorated beautifully with flower arrangements and fairy lights. The ethereal setting reflected the intimate atmosphere of the event.
ADVERTISEMENT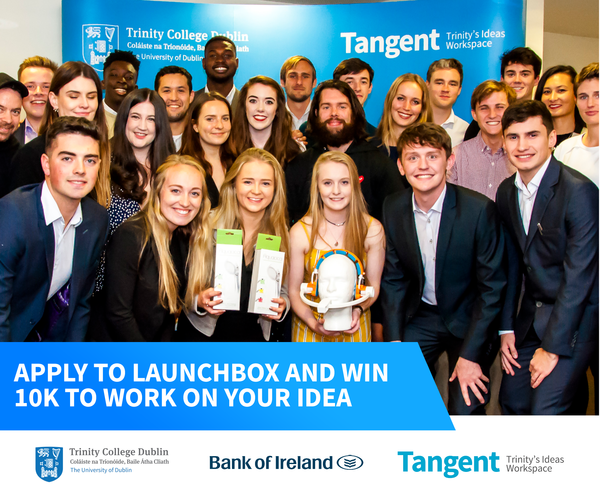 The launch began with music by Cormac O'Driscoll, accompanied by "percussion from the fire", and finished with a set by O'Neill, with student contributors Maija Makela, Izzy Howard, Umang Kalra, Jilly McGrath and Jeanne Castegnier-Mainville reading their work aloud to a spellbound audience seated on the floor.
Farrell's reading of her own submission was a highlight, and received rapturous applause. In acknowledging those who contributed and the support of Trinity Publications, she expressed gratitude for the response Moving had elicited from all who were involved. The launch felt distinctly appropriate to Moving's vision and to O'Neill's singing of some of the lyrics featured in the publication. Those in attendance were then invited to pick up a copy and enjoy a glass of wine in the atmospheric surroundings.
Farrell described the joy she and O'Neill felt in "creating something that's so tangible and beautiful". She explained that the launch in Henrietta St was an "incredible conclusion" to the whole experience. O'Neill expressed delight that each contributor responded so well to the prompt. She explained that the idea of using such a prompt, similar to that given in college assignments, but without a marking element yielded a more radical creative response, something which was certainly reflected in the submissions.
The publication features poetry, prose and photography and it is a testament to the founders' vision as each diverse contribution forms part of the cohesive body of work. The queer focus of Moving is particularly commendable and is a tribute to the work of both Trinity Publications and Farrell and O'Neill. Both creators were eager to stress the enjoyment they got from the whole process. Farrell explained: "We're both extremely happy with how it all turned out – after getting such amazing submissions we were so excited and then we had the same reaction doing layout, sending it off the printers, seeing it in print. I think Ellie and I turned to each other and said 'I'm so happy' at least 10 times."
For those who missed out on the launch, copies of Moving have been distributed around the Arts Block and the publication is also available online.