"If students are co-operating today, then surely there is hope for tomorrow." Those words belong to the founder of the National Union of Students (NUS), Ivison MacAdam, and it is a principle which has guided our movement for a century.
Wherever there has been an injustice, whenever opportunities and fairness have been imperilled, students have risen up together to overcome challenges and protect our futures.
Whether it is in Scotland, across the UK or beyond our shores, from LGBTQ+ rights to apartheid and more, the student movement has been an outward-looking thought leader and a moral touchpoint for society. Indeed, wherever the student movement has led, society inevitably follows.
ADVERTISEMENT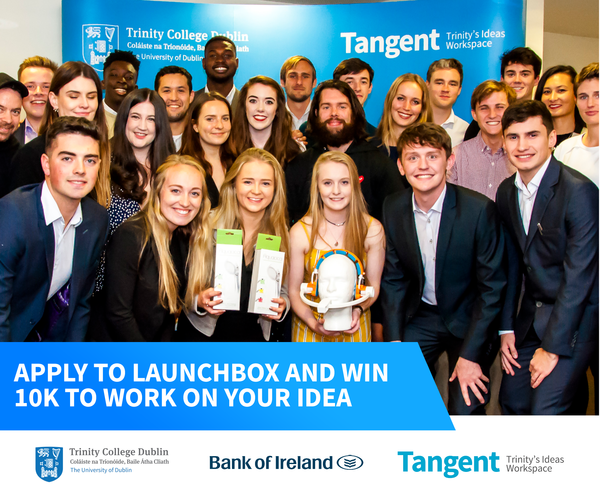 As a proudly internationalist organisation, we recognise the threat of Brexit. The impact of a departure from the EU will be acute in the education sector but particularly among students and staff. Whether it is in the loss of opportunities for students or the uncertainty it creates for EU staff in our institutions, Brexit has nothing to offer our members or those who educate them. On the contrary, continued membership of the EU is directly in the interests of students, staff, and our institutions.
Students benefit from access to many funding streams and opportunities for which no clear replacement exists if we leave the EU. The greatest such example is the Erasmus programme – a wonderful, unique opportunity for students. This programme provides funding and support to study abroad, which is often a life-changing educational and cultural experience. For many, especially those who otherwise would not be able to afford it, Erasmus is an awakening, a chance to gain new perspectives and realise their potential. As it stands, in the result of no-deal, students studying in Scotland face the prospect of having these opportunities ripped from their grasp.
Make no mistake, the very ability of our institutions to attract the brightest and best to Scotland to study is under threat
Furthermore, we stand to lose access to Horizon2020, a pool of funding that supports research in educational institutions across the EU. Not only do these funds help to ensure we can attract world-class researchers and break important scientific ground, it also facilitates cross-country collaboration in the academic community. It helps to create more opportunities for students to get into academia and research, an area of challenge not often discussed. Again, as it stands, there is no plan for continued UK participation in the event of Brexit, which will see our universities lose out on huge amounts of funding at a time where such losses will have a devastating effect.
Make no mistake, the very ability of our institutions to attract the brightest and best to Scotland to study is under threat. In the event of a "no-deal" Brexit, the UK government will only grant a student visa – European Temporary Leave to Remain – to EU students for three years, despite Scottish undergraduate degrees taking four years.
Understandably, students wishing to study in Scotland would perhaps think twice about their options if they risk being unceremoniously removed from Scotland despite not finishing their degree. The UK government has, once again, shown a staggering, short-sighted disregard for Scotland's distinctive education system. This decision will needlessly discourage EU students wishing to study in Scotland and will directly disadvantage our institutions. Despite NUS Scotland raising this issue repeatedly, the UK government refuses to change course, and is consciously undercutting the ability of our institutions to attract students from across the EU.
Instead of annexing ourselves from the continent, we should be encouraging them to work and live in our country
However, Brexit doesn't just speak to students. It impacts our academic staff, our workplaces, our communities and our livelihoods. To reiterate, instead of annexing ourselves from the continent – removing Scotland from the ability to recruit the best teachers, lecturers and staff – we should be encouraging them to work and live in our country.
It is worth bearing in mind this important fact: many of our members, students the length and breadth of the UK, were not even able to vote in the 2016 referendum and yet it is them who will have to suffer its immediate and long-term consequences. This is the kind of injustice and narrow thinking that NUS was established to stand against, and we are proud to continue doing so today. We do not want to send the message that people are not welcome here, because as the representative body of over 500,000 students from all over the world, NUS Scotland welcomes the world with open arms, recognising the value of diverse campuses and multicultural student communities.
Rather than taking back control as the Brexit campaign promised, we seem to have completely lost control of this entire situation, making incredibly bold decisions with incredibly little thought. As Brexit continues to hurtle towards catastrophe, we're calling for Scotland's political parties to commit to protecting opportunities for students and to give them a voice. In our recently launched general election manifesto, we are demanding a final say – a people's vote – on the outcome of any Brexit deal.
We demand that students have their voices heard, and we won't settle for anything less.
---
Liam McCabe is the president of the National Union of Students, Scotland.