Catherine Corless is an Irish amateur historian, known for her relentless pursuit of justice for the babies, children and mothers who suffered at the Bon Secours Mother and Baby Home in Tuam, Co Galway.
She's also now the latest recipient of Trinity Free Legal Advice Centre's (FLAC) advocacy award, and last night she visited Trinity to receive the honour.
Corless, whose journey as an amateur historian began when she started reading a local history journal for information about the notorious home in Tuam, said she was "speechless" at receiving the award. For Corless, the issue was personal – she grew up in the area where the Tuam home was, and her own mother was an "illegitimate" child – like many of those housed in the centre.
ADVERTISEMENT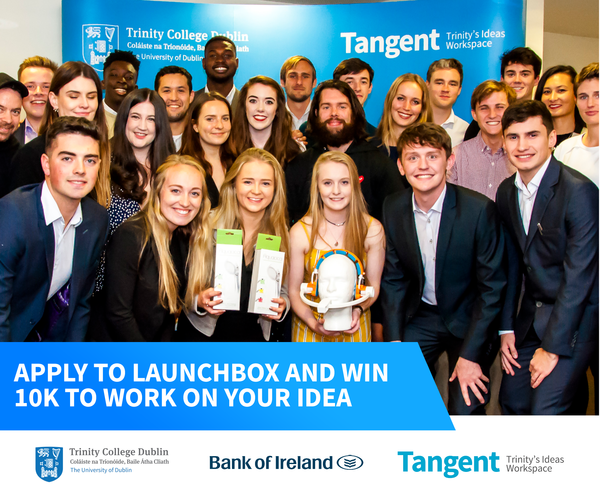 Last night, she told those assembled that her discoveries – of a significant number of babies buried in a mass grave in Tuam – carry with them a "legacy of despair and tragedy". She also said she, and many of the survivors, have been met with a "wall of silence" from the Catholic Church on an issue that has shocked the country in the last number of years.
Corless said it was only when she began to delve into the matter that she realised the "awfulness" of what took place in the home. Babies, some as young as one year old, were torn from their mothers. She uncovered the death certificates of 796 babies between the years 1925 and 1961.
Further research led to the discovery of large quantities of babies' bones callously disposed of in an old sewage tank. Corless recalled the chilling image of a "little bone of a finger embedded in the side of the chamber". Examination of Galway County Council Records from the time confirmed that the council was aware of the existence of a mass grave, and had been involved in its cover-up.
It's hardly surprising that Corless has little faith in the church – she described receiving a phone call from some sisters of the Bon Secours order asking her why she had chosen to expose what had happened. At the moment, she said of the church, "they're for themselves".
In an email statement to The University Times, Chair of FLAC Sean Duffy said the society was "honoured and delighted to award Catherine Corless the Trinity FLAC Advocacy Award".
"Both her contribution to our society and her personality embody and animate the principle of social justice in a way that is truly inspiring", Duffy said. "We are extremely grateful to everyone who attended our celebration of such a wonderful person."
Corless may not describe herself as a historian, but what's clear is that she's changed the course of Irish history in many ways.