Members of Trinity's technical and support staff have been denied the opportunity for promotions and progressions this year amid a restructuring of College's career advancement structures, leaving many feeling "helpless" and others with a sense that they've been denied the progressions they were promised when they took their jobs.
College is in talks with trade unions to implement a new job evaluation scheme for professional staff, which could replace review committees – the structure previously responsible for dealing with promotions and progressions.
Trinity says the talks are at an advanced stage, but one of the unions says the College has "unilaterally suspended" promotions and progressions in the interim as workers are denied the opportunity to advance their careers.
ADVERTISEMENT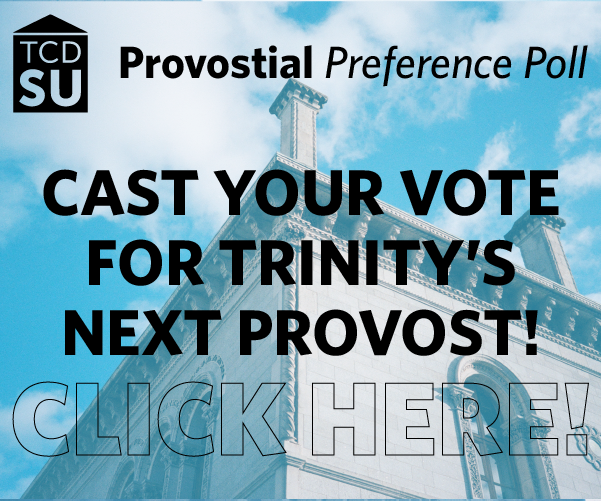 A series of interviews with professional staff working in departments all over the College, conducted by The University Times, has revealed a cohort that feels overlooked and underappreciated amid widespread changes in recent years to the way Trinity manages its staffing structures.
Many said they took on their jobs on the understanding that they would have the opportunities for natural progression, but say their patience hasn't paid off. Some said they wouldn't have taken on their roles in the first place if they'd known that they would be denied the opportunity for career progressions and pay rises.
The result, one technical officer said, is a feeling of "stagnation" among many staff.
Speaking to The University Times, Des Devine, who works in technical stores in the Trinity Biomedical Sciences Institute (TBSI), said that when it comes to opportunities for progression, "there's absolutely nothing in place".
Devine, who has been working in the TBSI since 2012, said the lack of opportunities for career advancement had left him feeling "helpless".
"And that's probably one of the worst feelings you can have, to be in a situation where you can't impact anything", he said. "No matter how hard you try, or how good or diligent a worker you are, you don't get any recompense for it."
"You feel very unappreciated", he added.
In September, when contacted by The University Times with questions about why review committees had not been held for technical and support staff in 2019, Trinity media relations officer Thomas Deane wrote in an email statement: "The University agreed to run a final round of promotions for professional staff in 2018 pending discussions with the trade unions on reviewing and streamlining Review Committee operations."
Deane wrote that the discussions "are at an advanced stage and, upon conclusion, it is hoped that an agreed revised process can be recommended to Board".
Last Friday, Caoimhe Ní Lochlainn, Trinity's head of media relations, wrote in an email statement to The University Times that "we hope to conclude an agreement shortly".
The terms of the new job evaluation scheme for professional staff are not yet clear. But to those waiting on progressions, what's clear is that they've faced delays "time and time again" to their career advancement prospects.
Speaking to The University Times, Trevor Woods, a technical officer in the School of Pharmacy, said he had moved to the school four years ago. He said he was told in his job interview that he would be due a natural progression to senior technical officer "after I spent three years here and had done a research master's. I have both finished".
Trinity's Technical Staff Committee, set up in July 2008, stipulates: "MSc holders on entry, with a minimum of 3 years experience, may be appointed at Senior Technical Officer level."
Woods said: "I feel that my hard work – in the setting up of exams, fixing equipment and making sure we're compliant with health and safety legislation – it isn't recognised."
He said he "would have went somewhere else, or I would have went for a different position" had he known that the review committees would not be held. "I've a mortgage. I've bills to pay", he added.
In an email statement to The University Times, Cieran Perry, the secretary of Trinity's Unite the Union house committee, wrote that Trinity's management has "made a unilateral decision to suspend the promotion and progression process while the current discussions on a 'Role Grading' policy continue".
Unite, Perry said, has "written to Human Resources to notify them that the promotion and progression process cannot be unilaterally suspended without agreement with the trade unions".
"Progressing promotions and progressions will be top of the agenda when we meet with HR in the coming days to discuss the role grading proposals", he said, adding: "Any proposals from management on role grading will put before the membership of Unite for acceptance or rejection."
Sinéad Kelly, a technical officer in the Zoology Department, told The University Times that there "was always the understanding that after three years experience and with a master's that you'd get natural progression up to senior technical officer".
The wage difference between technical officer and senior technical officer, she said, "is quite substantial".
Referring to the review committees, Kelly said: "I don't understand why they're not holding them – why they just keep putting them off."
"Until they've the new system in place, they shouldn't just stop everything [else]", she said.
Teresa Fox, an executive officer in the School of Medicine, told The University Times: "We're getting no recognition for the work we do. I do [viva voces], I do applications, we look after the building."
"I've received nothing since 2008", she said. "All I got was the cutbacks."
Fox, along with several of her colleagues, is due to retire in four years. She said she feels that College is stalling the introduction of a new system to apply for pay raises "because they know people are retiring".
Michelle Hendrick, an executive officer in haematology in Trinity's School of Medicine, told The University Times: "If you want to apply for a pay raise, there's nowhere to go. They know you're doing the extra work but they don't say anything".
Since taking up her position, Hendrick has taken on several additional responsibilities, including the running of the School of Medicine website and course administration for a new master's course introduced in the School.
"Nothing has changed, my wage hasn't changed or anything", she said. "At this stage we're used to it. I think it's everyone, it's all the support staff."
"We just keep the peace and do it."