Grace Culhane's introduction to the five disciplines that make up modern pentathlon was gradual, starting off with horse riding at the age of nine: "A lot of people get involved [in pentathlon] through the pony club. You'd have everything but the fencing with tetrathlon."
She wasn't like most people, however – she picked up shooting, swimming and fencing at a much later stage. At 12, she started running, though "not really competitively". It wasn't until she was 16 that she combined all five disciplines of the sport, after participating in a pentathlon taster session.
Despite her relatively late introduction to the sport, the first-year BESS student has developed into an international-level pentathlete quickly, representing Ireland at the 2018 Laser Run Championships at both the under-19 and senior levels. She tells me that competing in Trinity made the step up to her first major international competition much easier: she picked up a silver medal with the under-19s team at the event.
ADVERTISEMENT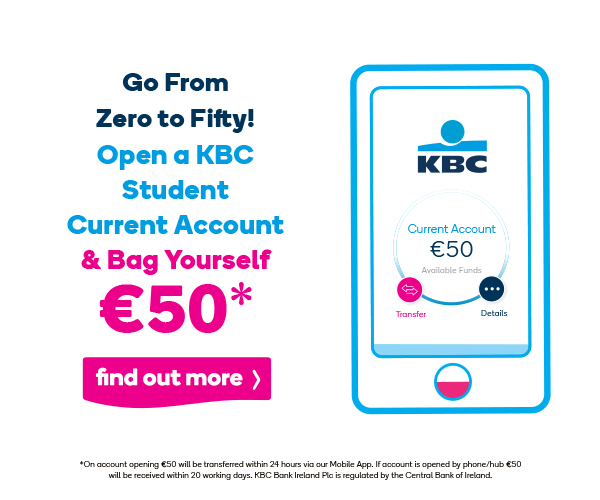 Culhane also gained her first major gold medal at the same competition, when, as she modestly put it: "They needed an extra person for the women's senior team." Culhane stepped up to the task and helped the Irish team finish in first place in their category.
The idea isn't to be really good at one. It's to be quite high level at all of them
"It's a big goal, because it's kind of a box ticked", Culhane says, when asked about her experience representing Ireland at international competitions. "It kind of shows that you've gone to the next level." Since then, Culhane has also been named a sports scholar at Trinity, alongside names such as Kathryne Dane, Linda Djougang and Edel Thornton.
"The team aspect as well is really handy", she notes. Though pentathlon is not a traditional team sport like rugby or hockey, there is a tight-knit community of Irish pentathletes around the country, who regularly train together with Pentathlon Ireland, the country's governing body for the sport. As each pentathlete generally trains alone on day-to-day basis, generally juggling five different training schedules with five different clubs, Culhane says that the specialised training sessions are particularly useful for honing their skills. In the meantime, Culhane manages her own training schedule, bouncing between various clubs for each of her individual disciplines and keeping track of her own progress on a weekly basis.
Culhane has picked up training sessions around college since she started in Trinity, laughing that she "basically lives in the sports centre". Her swimming sessions are now with the triathlon club. Her fencing has seen significant improvement following a few short months with Dublin University Fencing Club (DUFC), one of Trinity's most successful sports clubs in recent years.
Having navigated a strict school schedule last year, while simultaneously studying for the leaving certificate, Culhane says that College has given her more flexibility to manage her own time. Culhane has more time to figure out a routine that works for her – crucial when attempting to fit five separate training schedules into the week.
If you say you're going to do something that night, just do it that night
Unlike most single-discipline sports, Culhane says that versatility is the most important aspect to her trainings. Speaking about structuring her trainings, she says: "The idea isn't to be really good at one. It's to be quite high level at all of them."
Mentally, she stresses that focusing on her own work and "not getting disheartened when you're in a training session and other people are doing really well" is perhaps the most important part of staying focused and improving on a weekly basis, given that she regularly trains with people focusing on a single discipline.
Along with balancing her training sessions, Culhane has also been balancing her transition to college life. In September, Culhane turned down the chance to compete at the Laser Run Championship in Bulgaria due to it clashing with freshers' week: "Getting settled and getting registered in college was more important at the time."
Despite this, Culhane hopes there will be other opportunities soon, as the laser run is an annual event. Having only competed at an international level in Ireland thus far, Culhane says that travelling abroad for future competitions is certainly "the next step" in her career. She is setting her sights on the next Senior World Championship in modern pentathlon, set to be held in China.
"The first couple of weeks was kind of haphazard", she says of her transition to college life and continuing her training in Trinity. As the workload has picked up following reading week, Culhane says that her ability to develop a routine with regards to her continuous assessment over the early portion of the year has really helped, as has being able to figure out her own timetable outside of tutorials and lectures. The most important thing is not delaying work: "If you say you're going to do something that night, just do it that night."
But all the recent success hasn't gone to Culhane's head. When asked about her future targets or goals for the coming year, she focuses on training sessions and improving her fencing and swimming, rather than talking about international competitions and representing Ireland at a senior level again: "Consistency is the most important thing in sport. People want to get PBs every training, but I think that if you're hitting consistent paces in training, that's more important."
With five disciplines to balance, Culhane is focused more on improving each section of the pentathlon and avoiding burnout, rather than setting ambitious goals so early in the year – her hope is that those will come with time, as her training continues.