After a cagey first half, Dublin University Ladies Hockey Club (DULHC) turned on the style with four second-half goals against Rathgar last night, returning home with a 6-1 win and putting last Saturday's 4-1 loss against Corinthians behind them, in their bid to retain the Leinster League Division 1 title.
The game began with both teams struggling to make an impact, and it was Rathgar who had the first chance of the game: a goal-line scramble forced Trinity goalkeeper Iseult Cambay into a great save. Just one minute later, however, it was Trinity who was threatening. Sally Campbell drove the ball towards the Rathgar goal, and Amy Buttimer's flick went narrowly wide.
Trinity began the second quarter on the front foot, now sporting orange bibs due to the similarity in colour between the two kits. The visitors appeared the better side, looking composed as they held possession. Coach Brian Scully's tactical changes paid dividends, and after 20 minutes a cleverly worked short corner gave Ailish Long space to slot home from close range.
ADVERTISEMENT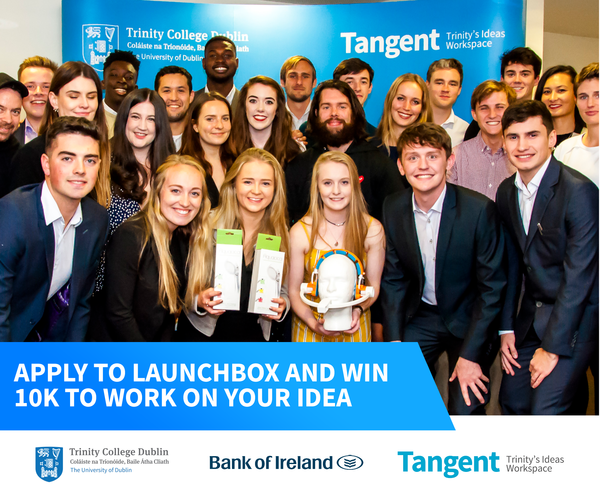 Rathgar fired back quickly, however, when a well-worked cross set Holly Beverland up for an easy tap in, levelling the scores once again.
As a second quarter wore on, both teams tried without much success to create clear-cut chances. However, Trinity grabbed an important goal right on the stroke of half-time – a sucker-punch to Rathgar's morale heading into the break. Taking advantage of a short corner, Trinity's attacking players strung together a few quick passes before Rachel Burns hammered home.
Energised after the half-time break, Trinity sprang into action and cemented their advantage when Buttimer registered her second with a rebound from her own shot.
Rathgar heads began to drop after DULHC's third and Trinity, eager to push on, displayed the ruthlessness that characterises them at their best. Now they were all accurate passes and clever interplay, opening up the pitch and stretching the beleaguered hosts. Burns, one with goalkeeper Enya Mak, made no mistake to bring the score to 4-1 with her second of the night.
Burns had the opportunity for a hat-trick soon after, but couldn't make clean contact with the ball at the back post and shot wide.
After 43 minutes, Long had a brace of her own, pouncing on a delightful through ball that split the Rathgar defence. She made no mistake, driving the ball into the bottom left-hand corner.
On 52 minutes, like Burns before her, Long had a great chance to take home the match ball with her third, but Mak made a superb save to keep out her powerful effort.
Trinity did grab a sixth goal to round off the scoring, however, converting from a short corner for the third time in the tie. This time Katie Orr was the scorer, launching a thunderous shot from the edge of the D that flew into the bottom corner of the Rathgar goal.
Yesterday's win sees Trinity return to winning ways in the Leinster League. Corinthians brought to an end a 53-game unbeaten run that dates back from 2015, and DULHC will be determined to stop the Columba's-based club – who have five wins from five this year and also defeated Trinity in the EYHL 2 – steal their league crown. In the EYHL 2, they take on NUI Galway away this weekend.
DULHC: Iseult Cambay, Alex Burns, Isabelle Delamer, Sarah Whelan, Aoife Sullivan, Ailish Long, Leah Paul, Sally Campbell, Rachel Burns, Kate Orr, Ruby Keating, Tessa May, Erica Markey, Amy Buttimer, Isabelle McGrath, Annie Lord.
Rathgar: Enya Mak, Clíona Sheeny, Hilary O'Callaghan, Sarah Mooney, Gunda Hildebrand, Katie Smith, Katie O'Brien, Leanne Martin, Nisha Kohli-Lynch, Haneefa Carrim, Kaj O'Farrell, Kate Hunter-Hanley, Karen Meade, Holly Beverland.