Climbing to the fourth floor of the Arts Building, I find Prof Brian Singleton's office at the end of the corridor, the door slightly ajar. As I enter, I'm hit by a wave of books. Every available surface has either a textbook or academic journal washed up on its shores. Performing the Secular and Staging Place are stacked on top of each other on his desk, while Masculinities and The Promise of Happiness lie propped open by his computer, beside piles of countless other hard and paperback copies.
"I was passionate about reading and writing since I could first read and write", he says. "My mother was tortured – she'd be buying me a book every Saturday in town and I would read it and by 4 o'clock on the Saturday, I would want another one!"
Clearly, not much has changed.
ADVERTISEMENT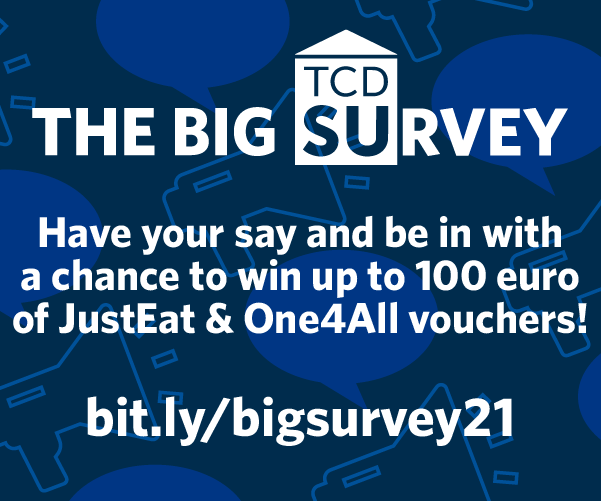 Singleton (or B Sings, as some of his students like to call him) has held the position of Samuel Beckett chair of drama and theatre in Trinity since 2011 and is the academic director and co-founder of the Lir, the National Academy of Dramatic Art at Trinity and Ireland's leading acting school. This is something that Loughlin Deegan, the director of the Lir, says is "a huge achievement".
He's described as an "icon" by Dr Melissa Sihra, the head of drama and an assistant professor of drama in Trinity. He is, she says, "possibly the most famous person in scholarly theatre in the world". Internationally recognised both for his contributions to theatre performance and literary criticism, he formerly held the position of president of the International Federation for Theatre Research and editor of Theatre Research International, and co-edited an award winning 40-book series, Studies in International Performance. Currently, he is serving on the editorial boards of New Theatre Quarterly and Contemporary Theatre Review, and he's in the process of co-editing another book series.
The day before I meet Singleton, Sahir tells me he could talk to you about anything.
She isn't wrong.
Over the course of almost two hours in his office the following afternoon, my mind is stretched and broadened as Singleton's stories transport me onto the streets of Paris to watch the groundbreaking performances of Le Théâtre du Soleil and send me across continents to experience the Japanese Samhain rituals. We discuss everything from the prejudices of Spotify algorithms to the "really exciting" rise in contemporary Irish women's literature, and he later enthusiastically emails me about his love of the Eurovision: he's attended it nearly every year since 2006.
He is possibly the most famous person in scholarly theatre in the world
A "progressive thinker and academic" according to Deegan, Singleton's vast range of interests are inherent in his interculturalism and social justice studies. A pioneer in many respects, Singleton was eager "to bring world culture into university in the pre-internet age", and says that in the early days of his Trinity career in the 1990s he flew halfway across the globe to collect videos of Japanese classical theatre and dance to build up a library of world cultures.
"[I] brought that into the centre of the curriculum", he says, "as it was very European and I wanted to challenge that with world theatre as opposed to just European theatre. Even French theatre was exotic in those days, as Ireland was a very insular place".
This is something that Singleton knows all about.
Growing up on a farm in Co Armagh in the 1960s during the Troubles, Singleton had no experience of theatre or higher education. As the only theatre in the area was bombed and his parents dropped out of school at 13, Singleton's childhood was as far removed from the theatre world as you could possibly imagine.
Everything changed, however, the day a travelling theatre company visited his secondary school. Singleton's face lights up with glee: it was the first time he had ever seen live actors perform. "I saw them transforming into Shakespearean characters and then being Americans all in the space of a few hours and I thought: 'How did they do that? I mean, this is extraordinary!'" Shaking his head, he says: "This whole new world opened up for me in the space of a day – it was like magic and it sent my brain racing and I said: 'I want to do that.'"
I was thrown from rural Armagh into the middle of this, including very radical politics. It was the most extraordinary experience of my life
Having rejected a place at Trinity to study French and Latin, Singleton instead chose to study drama at Goldsmith, where "there were dancers and musicians and actors and writers".
"I was thrown from rural Armagh into the middle of this, including very radical politics", he says. "It was the most extraordinary experience of my life, and I knew this is what I wanted to do for the rest of my life. But I didn't know what aspect of it, so I did everything."
Following a short stint working in a record company and a move that could have seen him pursue a career in television (he turned down an offer to work as a junior script editor in the British soap opera Emmerdale), Singleton moved to Birmingham to study his PhD and was later granted a postdoctoral fellowship in Glasgow, where he previously did his master's in theatre.
But he tells me he struggled to fit in, not having the same educational or financial capital as many of his fellow students. In a rare moment of vulnerability, Singleton says: "I'm middle class because of my education and my job now, but I didn't belong. Part of me even today – and this is really weird – but I'm still thinking [that] someone is going to come in and tell me to leave the office. But there is that niggling thing at the back of your head, and it's a class issue, very much so. I'm aware of it for students who don't come from a middle-class background."
But it was also here, in the city of culture, that he "fell in love with teaching".
If one thing can outdo – or rather outperform – his love of theatre, it has to be his students. Rua Barron, senior sophister drama student in Trinity who has studied under Singleton since her first year of college, says his "encouragement and creativeness in classes are inspiring", and that his devising module in first year made her find her favourite way of working in the theatre.
Singleton's entire body virtually glows as he describes the pleasure he gets from collaborating and working with students such as Barron from undergraduate up to PhD level, and when he sees "the lightbulb being turned on, and they just run". Education, he tells me rather philosophically, "is like a great big fire: you've got to keep it burning and you've got to keep it fueling and you warm up even bigger rooms and just constantly keep it going".
But keeping going isn't always the easiest thing to do – Singleton knows this from experience. Last year, he suffered a serious fall while teaching a class of first-year students, leaving him with a broken ankle and a dislocated foot that forced him into hospital and out of work for six months. "Coming back from that is really difficult", Singleton admits, "because I lost confidence, if I'm being honest. I didn't know whether I could get back to the place I was at intellectually, and I struggled when I came out".
Twelve months later, although it is clear to me that his mind is back at full charge, the injury continues to physically plague him. Unable to stand for long periods of time, he jokes that he won't be "running around a dance studio anymore" but instead presents more lectures from a chair. Hailing this change as "a new phase in my life", he remains upbeat despite his disability, and excitedly tells me how he's going to watch a performance in the new theatre space in his hometown of Phibsborough at the weekend.
As I get up to leave after two hours of being in his office and his sea of books, my mind is swimming. "Keep your imagination fed by being open", he says. The lead acting teacher in the Lir, Hilary Wood, he tells me with twinkling eyes, asks the students when they first arrive: "Do you remember that time when you were a child and you thought there were dragons at the end of the garden and you went down chasing them? Well, actors still believe there are dragons at the end of the garden."
Smiling, I softly close the door behind me, careful to leave it slightly ajar.