Hidden away in the rural wilderness of the Scottlish highlands, a 12-year-old Veronica Campbell played with her Christmas presents over the kitchen sink: a toy microscope and chemistry set. Instinctively she knew that this was what she wanted to do when she grew up. No matter that no-one in her small village was one or that no-one in her family had ever gone to university. She simply knew that one day, she would be a scientist.
Fast forward almost 38 years and Campbell has more than realised that dream: in the interim, she's become not only a professor of physiology in the School of Medicine at Trinity and a leading researcher in the field of neuropharmacology but also the first person in Ireland in the modern era to investigate the pharmacology of cannabinoids. Her name is frequently mentioned in conversations about Trinity's provostship, which will become vacant in 2021 – another first for a College that has only ever had men at the helm.
Campbell is also a Fellow, a former dean of graduate studies and has served as the College's bursar and director of innovation since 2015. In short, then, her CV is enough to make you want to lie down and catch your breath.
ADVERTISEMENT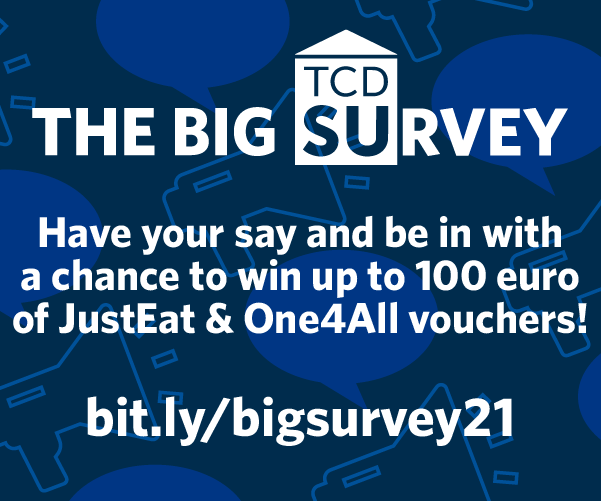 Beaming from her doorway, Campbell ushers me into her warm office and laughs apologetically for the faulty heating system, obviously noticing my turtleneck and thick green jacket. On the table before us sits a mountain of paperwork. She cheerily comments: "When you leave, I have only those to sign."
Only.
Despite the extensive list of projects and policies for which Campbell is responsible as College Bursar, she appears completely unfazed by it all. Although it's busy, she says, "it's great fun".
There was no slipping out of school early. You had to be really very sick not to be going to school, homework had to be done and that was just the way it was
Sitting on the Finance Committee, the Estates Policy Committee, the Investment Committee "and various other things", Campbell is the eyes – and brains – behind every strategic project of College, shaping its policies and managing its capital projects such as the development of the new state-of-the-art E3 Learning Foundry.
Amid all of this, she also somehow manages to continue to write research publications from as recent as 2017, and even put time aside from her packed schedule to supervise a PhD student last year.
She credits all the "good people" around her for helping her juggle all these balls, but I'm not convinced. It would be easy to believe her modest words – her soothing Scottish lilt lends itself effortlessly to this – but it is clear from my conversations with her closest friends and fellow academics that it's not quite true.
Prof Marina Lynch, a professor of cellular neuroscience at Trinity's Department of Physiology and Institute of Neuroscience, was the first person in Trinity to work with Campbell when she did her Health Research Board postdoctoral fellowship under Lynch's supervision and mentorship in 1996. From the get-go, Lynch tells me she spotted her talent: "She worked really hard but it was quite obvious early on that she was going to go far. She's incredibly organised, and taught me so much about how to get myself organised."
If Campbell has anyone to thank for this, it's her parents. Growing up in the small village of Beuley 10 miles from Inverness in the north of Scotland, Campbell came from a background that was by no means affluent. Her father was a builder and her mother a book-keeper, and both were strong advocates of good work ethic and education, her mother often voicing "there is a big world out there". Campbell muses: "There was no slipping out of school early. You had to be really very sick not to be going to school, homework had to be done and that was just the way it was." She smiles, however, when she says they're "proud as punch" of her.
Having graduated from the University of Edinburgh in 1991 with a degree in pharmacology, Campbell was awarded her PhD in neuropharmacology in 1995 from the University of London. With a baby on the way, she and her husband then crossed the Irish Sea to Dublin, where she took up her postdoctoral position in Lynch's laboratory.
It was this point in her life, Campbell finally concedes, that she found most challenging. Many female academics don't share the same luxuries as their male counterparts when it comes to sacrificing their children for academic career progression, and Campbell was no different. "I was at that kind of early stage of my career and it was quite difficult to just organise the time around international travel for conferences." Looking back, she acknowledges that she could have been more proactive in travelling, but she recognises that with a young family and an academic husband, "juggling all of that was just a little bit more difficult".
I've known her for 25 years and have never seen her lose her cool or be discourteous to or dismissive of anyone
Not that you could tell from the outside. Lynch, a mother herself who also had to navigate the perils of maternity leave and battle with childcare, is incredulous at the ease at which Campbell seemingly beat the system, especially considering that she was in a foreign country with no familial support: "She did that, and it's not that easy to do, but she never gave out about it. Never. It didn't seem to bother her in the slightest."
Everyone I speak to about Campbell agrees on this, but it's Áine Kelly, Associate Dean of Undergraduate Science Education and one of Campbell's closest friends, who puts it best: "Veronica is universally admired and respected, mainly because she's so professional and capable and all-round great at anything she turns her hand to, but also because she genuinely respects other people and that comes across when you're talking to her. She's generous with her time and always implacably courteous. I've known her for 25 years and have never seen her lose her cool or be discourteous to or dismissive of anyone."
But do not be fooled, Kelly warns me: beyond the professional facade lies a woman whose "wicked" sense of humour makes her great fun on a night out, especially if there is prosecco involved (on a Friday evening you might get lucky enough to spot Campbell and Kelly in the Loos bar in the common room). In fact, when I press Lynch for stories of their coffee-morning antics while Campbell was still working in physiology, she blushes and blurts out: "I couldn't tell you about that stuff, it wouldn't be right!"
But in the realm of the professional, many owe Campbell a great debt. It is not often that we can pinpoint one specific person or event that dramatically alters our lives. The phrase "life-changing encounter" is often bandied about to the point of meaninglessness, but for a lucky few the words will never lose their glow.
Eric Downer is one such lucky person.
It was the summer of 1999 and Downer, approaching his final year as a general science student specialising in physiology, had missed a boat on his J1. With his preferred topics for the 10-week research project already assigned during the time of his transport-home mishap, the leftovers were far from ideal: cardiovascular research.
Until he met Campbell.
"I called into her and she came up with a project on the spot for me", he says. He tells me this is unheard of for any professor, never mind one who is pregnant with their second child and doing laboratory work at the same time. But Campbell isn't just any professor.
Downer completed his PhD under Campbell and is now an assistant professor and is now the Director of human health and disease in Trinity – a course that Campbell singlehandedly set up. All these years later, Downer is still studying the same topic that he "fell in love with", and he shakes his head in amazement at Campbell's contribution. "That project gave me my first experience of doing research and that was it – it just clicked", he says. "I was very lucky that she opened that door for me into that whole area and whatever 19 years later, I am still researching it. It's mad when you think of it that way. It's a bit freaky."
Campbell's commitment to her students and research is clear. Barry Boland, Campbell's first ever PhD student and now a college lecturer in the Department of Pharmacology and Therapeutics at University College Cork, reminisces about this: "The atmosphere in the department was inspiring, and in the subsequent years after I left Veronica's lab, to follow a career path in research myself, I look back on those formative years with gratitude for the time I was there."
With such passion and enthusiasm for the world of academia and research, if Campbell wasn't so multi-talented and successful in her current role, it would almost be a shame that she has been succounded from her academic duties. When asked where she sees herself in a few years time, she remains ambiguous, insisting that for the moment and certainly the next while, she is very focused on being Bursar and ensuring that her myriad of responsibilities are properly delivered.
Her final words, however, leave me with hope and I can't help but feel that this is only the beginning for Campbell, because there is, after all, a big world out there: "When I finish up this role I will consider a sabbatical and then, who knows where I'll be, I don't know yet."