Modular billing, the system created to allow students to pay to repeat individual modules – abandoned by the College after historic student protests against the supplemental fees meant to pay for its introduction – could be re-introduced by next year, according to a top Trinity official.
The system would replace Trinity's current system of off-books assessment with a structure that would allow students to repeat any number of modules and only pay for the modules they're repeating – marking a change from the current regulations, which only allow students to repeat three modules before they're charged full fees.
Under current structures, students repeating modules off books are not registered Trinity students – meaning they're not insured on College premises, have no borrowing rights in the library and have limited access to student services such as the Student Counselling Service.
ADVERTISEMENT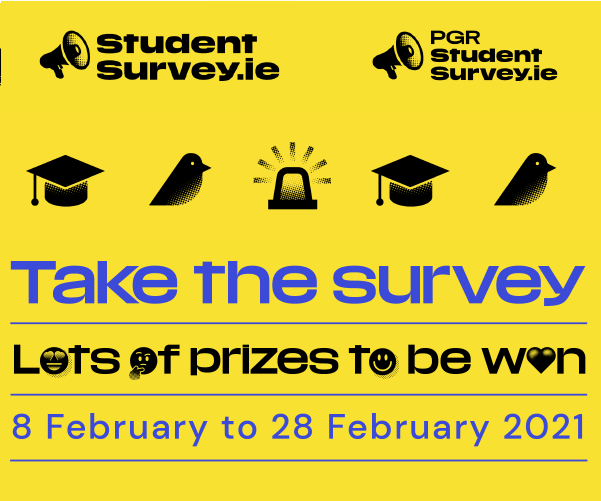 Plans have been drafted that could see modular billing re-introduced – without the accompanying supplemental fees, which prompted 2018's Take Back Trinity protests – as early as 2020/21, subject to approval by College Board.
Speaking to The University Times, Aidan Seery, the College's Senior Tutor, said that "the good idea of payment by module got thrown out" after Trinity scrapped supplemental fees in the face of unprecedented opposition that saw students occupy the Dining Hall for three days. "The good news story", Seery said, "never came through".
He said that if modular billing is introduced, there will be "no limit on the number of modules a student could repeat in this way. It could be one or it could be a repeat of all modules in the year. The idea is that a student would progress to the next year following any repetition".
The new system will allow students to repeat any number of modules without paying full fees – which can range from €7,000 to €14,000 depending on course – by paying per individual module.
When modular billing was first mooted, a cost assessment was carried out that found the changes would result in a €1-million shortfall. Trinity then decided to introduce a €450 fee for students sitting supplemental exams – the decision that triggered the protests – to offset the loss.
Seery said that "we need this, this repetition by module. It is the single greatest issue for students every September: 'I have failed exams, I have to repeat the year, I have to pay full fees – I cannot afford them.' And I'll say: 'Can you give me anything personal, financial, something – to make a case?'".
Currently, students who wish to repeat a year off books with assessment must make a case with their tutor to do so, citing medical or financial reasons. This process, Seery said, is "draconian".
"It's really tough on people, but that's always been the regulation", he said. "There is, I think, a recognition in College that this is not a great idea. You're asking people to pay full fees … but that's the default, and everything else you have to go through, this rigmarole with your tutor… I would love to see that gone, and you'll have a straightforward situation where [if] you fail one module or two modules you simply repeat those one or two modules in the following year."
Seery added that there is an "inequity" in the current issue of students repeating off books, with assessment not being insured on College grounds.
"Someone in arts could go OBA (off books with assessment) much more easily than other students", he said. "A nursing student could never go OBA because generally, they have placements, and placements couldn't be done OBA precisely because they weren't insured. So they had to be registered, so they had to pay full fees."
"Some of the labs as well – they couldn't have them in labs repeating lab modules, because they wouldn't be insured", he said. "OBA was supposed to be a really exceptional event but it has become normalised now."
The revised model would also see the introduction of "micro credentials" open to the public, paid for on a modular basis.
Seery said: "What they're going to do is open up modules and diplomas for, for instance, part-time studying. So if Joe and Josephine from up the street want to study a bit of history in Trinity, they can, and they can sign up for a module, and they pay the €500 for their module, and everybody pays for module, and because you open it up to a wider group of people you generate income."
Modular billing will also allow the Student Hardship Fund to better help students in financial difficulty, he said.
"If someone comes into me next year and says: 'Listen, I need to pay €600 for a module and I don't have it, I have €200', then I'm happy to say: 'Fine, you pay your €200 and we'll give you €400 and we'll get you registered.'"
"Once they're registered for that one module or two modules", he said, "they will be a fully registered student of the College, they will be insured, they will have full access to library, counselling, Blackboard, health and the rest of it.".
Modular repetition, Seery added, "would take an awful lot of distress away" from students.
"Anyone can fail a module", he said. "They shouldn't be traumatised by failing an exam. The penalties for failing an exam shouldn't be as massive as they are at the moment."