Oversaturation is everywhere in the technicolour playgrounds created by visual mastermind Aoife Dunne.
Garnering international recognition for her highly innovative approach to the conception of contemporary art, the Irish visual artist, art director and stylist has captivated viewers with her unmistakably chaotic alternate realities, created by the seamless fusing of performance, visuals, costume and audio.
Entering Dunne's studio is something of a plunge down the rabbit's hole, to a very concrete and tangible milieu demonstrating the inner workings of the artist's mind. As deeply influenced by the peculiarities of her own intimate experiences and engagement with the world around her as she is with physical objects and material, the artist's continent-crossing works clearly reveal her desire for escapism.
ADVERTISEMENT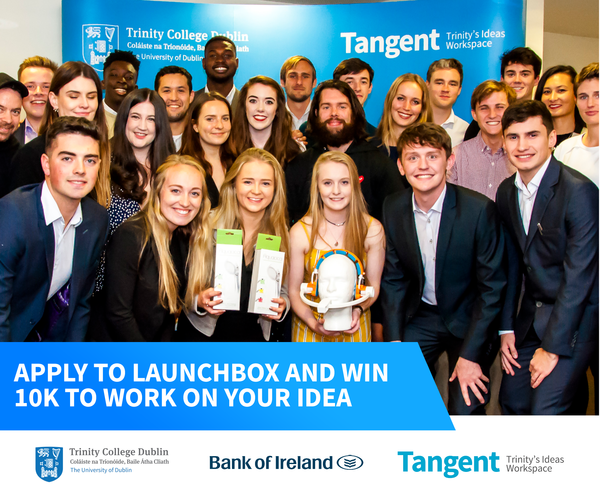 Dunne has recently returned home to Dublin following her open-air digital installation, TRANZEMOREX, presented in Gallery EP7 in Paris, and the topographical success of her work is absolutely no exception in the artist's career trajectory. Her work has been picked up by prestigious institutions ranging from the Royal Academy in London to the Museum of Contemporary Art in Denver ever since her graduation from the National College of Art and Design (NCAD).
I create interactive environments that challenge our perceptions of fantasy and reality
According to Dunne, the taste for the kind of all-encompassing and immersive environments she creates through her mastery of a multitude of mediums is more prevalent overseas, perhaps owing to the somewhat stagnant tastes of curators in Ireland and the lack of suitable showcasing spaces. Speaking to The University Times, Dunne states that her mission is to create abstractions from corporeality, stupefying her audience through her chromatic epiphanies:"I create interactive environments that challenge our perceptions of fantasy and reality."
With her background in music and the performing arts, Dunne's tireless and colossal output is fuelled by boundless creativity. She has scarcely stopped for breath since her graduation from NCAD in 2016. Because her work is so innately connected to her personal conceptions of the world around her, she finds it difficult to involve others in the manufacturing of her creative vision. "It's a one-woman show", she laughs.
Although she doesn't consider the work that she creates to be profoundly political, the exemption of such conceptual subject matter doesn't evade her. She is a particularly visual artist, concerned with bombarding the viewer with as much visual stimulation as she sees fit, and often incorporating vibrant hues and textures. Ephemerality typifies the work of an artist absorbed in the fabrication of such uncanny and absurd alternate other-worlds, and she tells me that "there's a misconception that if your art is merely visual, it must lack some conceptual substance".
The body has been a huge part of my creative production
Despite her maximalist tastes and her conflation of two-dimensional landscapes with three-dimensional objects, conceptual value is of paramount importance to Dunne. Notions concerning the body as a tool for expression are at the forefront of her creations. "The body has been a huge part of my creative production", she says. She considers the body as a container, a force capable of portraying identity through costume and movement. Perceptions of the body as it exists in visual art are often inextricably connected with politics, and Dunne certainly is interested in this theory as she embarks on the first stages of research for her forthcoming Dublin show.
By engaging with historical events to consider the future role of women, Dunne's ability to articulate such abstract ideas is fascinating. As dextrous verbally as she is visually, it's clear she will attempt to evince a variegated and psychedelic netherworld in her upcoming projects in Dublin. Her multi-disciplinary and polymathic approach to a variety of practices allows her to be shaped and influenced by her creative pursuits. Her visual confections are in constant dialogue with her interests in theatre, performance and costume, and develop the boundary-crossing finished products of her large-scale works.
The artist's experience with styling and costume direction has certainly informed her ability to create characters and the landscapes they exist in. For the rest of the year, Dunne will be busy preparing for her monumental upcoming Dublin show, as well as a new exhibition to be displayed in Puerto Rico. Dunne sums up her approach succinctly – she's in constant pursuit of more: "More colour, more freedom, more fun."