Trinity's student hardship fund has received two six-figure donations from the same donor in the last year, amounting to almost €400,000 in the last year.
The donor, who does not want to be named, is a former Trinity student who received financial aid from the fund during his time in College.
Speaking to The University Times, Aidan Seery, Trinity's senior tutor, said: "The provost rang me about eight or nine months ago [and said]: 'I have a large donation here to the student hardship fund.' And I said: 'That's great.' And he said: 'No, this is large. It's €180,000 to the student hardship fund.'"
ADVERTISEMENT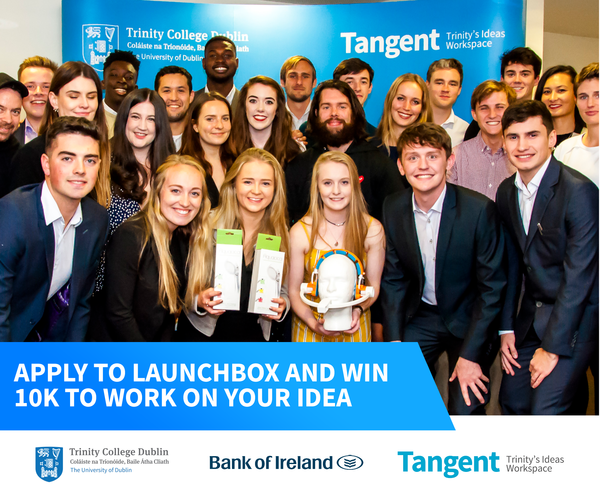 The same donor gave an additional €200,000 to the fund after receiving a report detailing how his original donation had been used, creating a total fund of €380,000.
Seery added that donations also come from Trinity College Dublin Students' Union (TCDSU). Raise and Give (RAG) week, for example, would raise "€30 or €40 thousand", he said.
"Although we have had two large donations in the last 12 months, we also receive large donations each year – five-figure sums – from the SU and from Alumni."
But he added that the large sums from this donor "have enabled us to make considerable increases in support for postgraduate students, international students – who are not eligible for the European Social Fund supports – and especially for students with extreme accommodation problems and rent debt".
"We had one single mum with three kids we saved from eviction because we paid back rent, wrote to the landlord", he said. "We do this every day."
The student hardship fund allocates a bursary to students in financial difficulty on the basis of assessed need. The fund consists of money from the Student Assistance Fund, funding from the College itself and other such fundraising activities.
The Student Assistance Fund is allocated to every third-level institution in Ireland by the Higher Education Authority, and is a subsidiary of the European Social Fund.
In 2014, The University Times reported that a combination of increased demand and funding cuts meant that students promised financial aid for the second half of the year would either receive significantly less money or none at all, after the amount of money given to the Trinity Student Assistance Fund was cut by 22 per cent, from €100,000 to €78,000.