The groundbreaking creatives who most recently brought you Sleepwalkers – in collaboration with Dublin Youth Theatre as part of the Dublin Theatre Festival – are unveiling a preview of their latest work this Saturday, November 30th. This time, the acclaimed Pan Pan Theatre Company is taking on a Beckettian favourite, Endgame or, as co-artistic director of the company and director of the production Gavin Quinn more accurately calls it, "the play that Beckett disliked the least". Coming from the lips of Samuel Beckett himself, this is surely high praise indeed.
Endgame follows a story of familial dysfunction, but in the most absurdist, Beckettian sense of the phrase. Hamm, our protagonist, is a man without vision or the ability to walk. His parents Nagg and Nell live in respective rubbish bins and Clov, Hamm's humble servant, charmingly lacks the ability to sit, in seamless cohesion with the stereotyping of his profession. Through sentiments of the literal, the existential and the nonsensical alike, the stage world created in this piece threatens to contradict, mirror and distort the audience's preconceived conceptions of their own realities. For Quinn, Endgame is simply "an amazing play". The director says that in terms of "the text, the characters, the visualisation [and] the set-ups" the play is "so distilled and so perfect".
If the strength of Beckett's text and Pan Pan's innovative creative team weren't enough to captivate the intimate setting of the Project Arts Centre's Space Upstairs, the company were also careful not to cut any corners in their casting decisions. Hamm will be played by Andrew Bennett, while Anthony Morris will take on the role of Clov. Elsewhere the dynamic duo of Nagg and Nell will be animated by the equally captivating thespian couplet of Des Keogh and Rosaleen Linehan. The theatrical stalwarts are no strangers to bright lights, or indeed each other's company, having performed their first two-hander Two for Joy in 1976, which was written by Linehan's late husband Fergus.
ADVERTISEMENT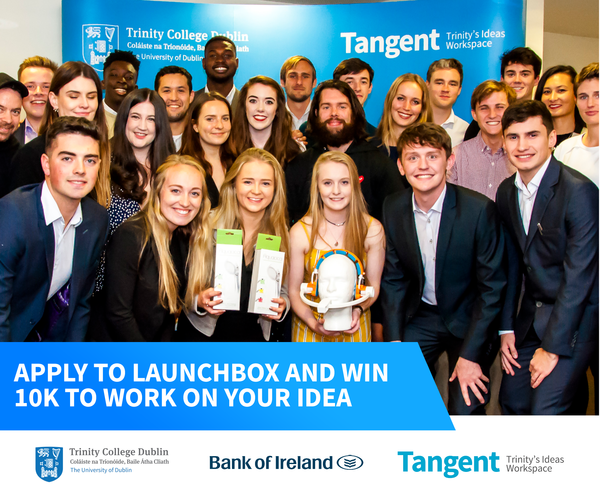 Quinn, as director, was particularly passionate about working with Linehan and Keogh on this project from the off, having identified it as a necessity for the characters of Nagg and Nell "to have a loving relationship but one that is also funny". Avid theatre fans, especially those well acquainted with their work, can agree that in fulfilling such criteria, Quinn made a wise choice in settling upon Keogh and Linehan given the depth, length and scope of their collaborative creative history. The unquenchable spirit of Linehan's voice depicts the pair's onstage relationship within this play as "a perfect picture of a perfect, imperfect marriage".
If you want to catch a glimpse of this evocative, insane but utterly ingenious work this winter season you had better act fast. Pan Pan Theatre Company's spellbinding production of Endgame promises to delight and enchant audiences at the Project Arts Centre, Temple Bar for nine nights only. So, I encourage you to shrug off that deadline for the sake of a single evening's stimulation, because it's likely you won't get another chance.
Pan Pan Theatre Company's production of Endgame runs from November 30th to December 7th at 7.30pm, with additional matinees at 2.30pm. Tickets range from €20 to €30 in price and can be purchased online or from the Project Arts Centre Box Office.