In the latest step on Trinity's journey to becoming a smoke-free campus, ashtrays have been removed from bins around campus.
In recent weeks, the ashtrays, which were located on top of bins around the College, have begun to disappear, as College battles to enforce a smoking ban implemented in March this year.
There are still ashtrays in the three areas on campus – behind the laundrette, outside Kinsella Hall and outside the cricket pitch – where smoking is still allowed.
ADVERTISEMENT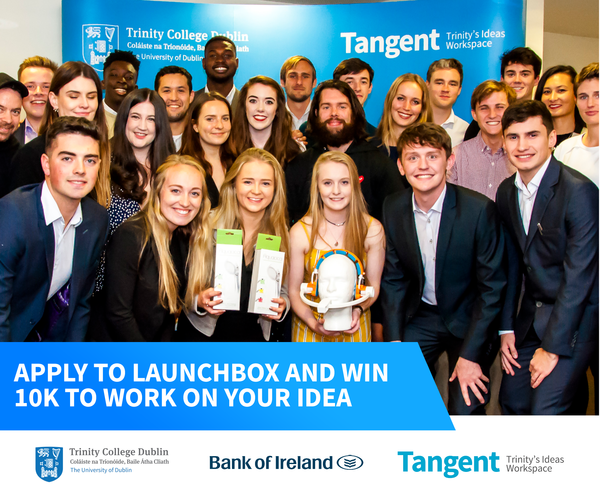 In an email statement to The University Times, Martina Mullin, the College health promotion officer, said: "We removed the ashtrays from our tobacco free campus because they were causing some confusion amongst people who thought that because there were ashtrays, smoking was OK in that area."
"We're very concerned about cigarette butt litter so we are providing ashtrays in the smoking areas", Mullin added. "It's very unpleasant for our campus maintenance team to clean cigarette butts off the ground."
"Butts account for over 50% of Dublin's litter and are very damaging to the environment. We're very grateful to smokers who dispose of their butts in the bins provided."
College Board approved the introduction of a smoke-free campus last December, after several years of campaigning, a successful two-year pilot of the tobacco free zones initiative and a student plebiscite.
Smoking is now banned on campus with the exception of three designated smoking areas: around the perimeter of College Park, Kinsella podium outside the 24-hour library and an area beside the launderette. Healthy Trinity employs students as ambassadors to monitor on-campus smoking and to encourage compliance with the ban.
The Tobacco Free Trinity campaign was launched in 2013. An online survey carried out as part of the initiative found that around 21 per cent of staff, 26 per cent of postgraduates and 41 per cent of undergraduates opposed the campaign.
The College announced in October that smoking in tobacco-free zones fell by 83 per cent between July 2016 and March 2019.
The zones were situated around the Day Nursery, around Fellow's Square and around the Sports Centre.
The total cost of making Trinity smoke free is around €36,000, including €10,000 spent on anti-smoking signs.
Trinity College Dublin Students' Union (TCDSU) has held contradictory stances on the issue in the past, with the issue often contentious. For a period of time, the union actively opposed the tobacco-free Trinity initiative, after a referendum in 2014 in which 53 per cent of voters decided against supporting a smoke-free campus.
However, the union changed its mandate in 2015 to support the introduction of smoke-free zones in "identified problem areas on campus".
Last September, TCDSU conducted a plebiscite to gauge student opinion on a smoke-free campus. In a dramatic reversal of the 2014 referendum result, 71 per cent of voters backed the proposed changes.