Trinity Meteors produced at dominant display in the Sports Hall last night to dispatch Swords Thunder 92-49, securing their fourth win of the National League Division 1 campaign in front of a home crowd of over 350 spectators.
Inspired by an audible home advantage, Trinity came out looking energised and ready to compete. Lauren Grigsby set the pace, scoring the first four points for Meteors, including a smooth fade-away jump shot off an inbound pass.
Thunder managed to keep within arm's reach of Meteors in an opening period that saw relatively low scoring from both sides. Edel Thornton, having looked passive for the first five minutes, knocked down a three pointer after finding space outside the D. Thunder's Peggy Black responded with a three of her own to make the score 8-7.
ADVERTISEMENT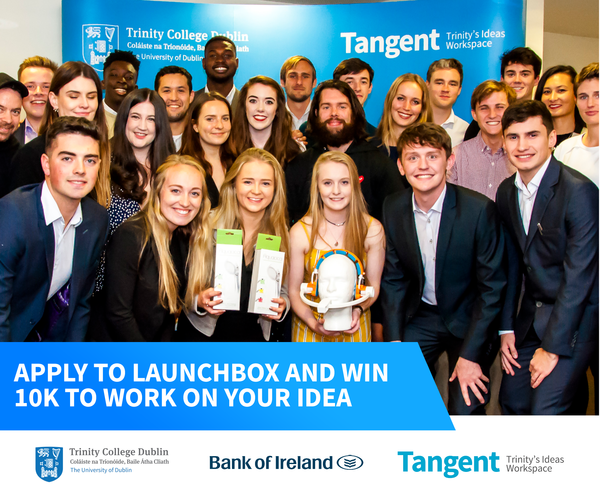 From there, Meteors began to pull away. Carolyn Binder knocked in a three, before Sarah Kenny snatched her own rebound after missing and wrapped around a reverse layup to extend the lead to six points.
Grigsby continued her strong first quarter with a jab step and then a power dribble to burst through the middle of the lane, before bounce passing to Niamh Kenny for the easy layup.
As the game headed into the second quarter, the tone had been firmly established as the Meteors hit their stride. The away side's main strength – their outside shooting – was recognised by Trinity, and excellent perimeter defence from the hosts forced Swords to take contested shots with little success.
Meteors, on the other hand, continued to find the target: Niamh Kenny knocked down a three off a Thornton assist, with Sarah Kenny also registering two three-pointers.
An unwelcome interruption came with three and a half minutes left in the second quarter. The buzzer sounded and an announcement came telling everyone to leave the building due to a fire alarm. The crowd, including the players and coaches, piled through the fire exit, making it all the way down the stairs and outside before being told to head back up.
The delay, though, had no real effect on the game, with Trinity picking up where they left off. Grigsby found Kate McDaid with a neat pass after the latter had made a burst through the middle. McDaid made the shot for an easy two points. Binder showed off her own smooth shooting style for another three soon after. By this point, Trinity were in a commanding position: at half-time the hosts led 49-30.
Thornton came back on to start the half after being rested for most of the first. In a play that exemplified her experience, she found Sarah Kenny before spinning behind her defender. Bursting through the lane, she collected the return pass from Kenny and floated the ball in off the glass. Scoring became almost effortless for Trinity, with their offensive moves showcasing their technical ability against an away side struggling to contain them.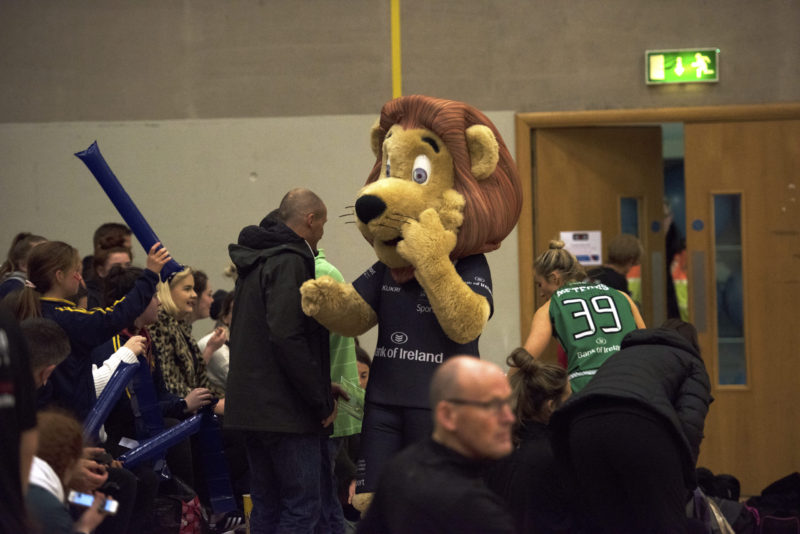 n the fourth quarter, Thunder's frustration started to show, and indiscipline – they committed nine fouls in the last ten minutes – crept into their game.
With the match heading into its final stages, Thunder's Ash Sullivan made an aggressive steal off Thornton. Despite seeming to have inadvertently struck Thornton's face, the referee allowed play to continue. Sullivan, with an open lane to the basket, missed her layup. Collecting her own rebound, she rose again but missed a second time, before Meteor's defence recovered. It was that sort of game for Thunder. Nothing was going their way.
The game might have become tetchy in the final moments, but the buzzer brought hostilities to a close and both sides shook hands after an impressive home performance from Trinity.
Off the back of last night's strong display, Trinity now turn their attention to next Sunday's clash with Ulster University. The match will undoubtedly be a bigger challenge for Trinity: the college side are undefeated in the league thus far.
Trinity Meteors: Rachel Rice, Eimear Mairtin, Carolyn Binder, Katie Kilbride, Lauren Flynn, Lauren Grigsby, Katie Garton, Meabh Ryan, Sarah Kenny, Kate McDaid, Niamh Kenny, Jade Daly, Edel Thornton.
Swords Thunder: Anna Brennan, Peggy Black, Katie Black, Lynne Gregg, Niamh O'Donovan, Emma Kevany, Ash Sullivan, Tia Kelly, Elizabeth Black, Aoibheann Byrne.