Trinity Meteors handed Ulster University their first defeat in the National League Division 1 today, surviving a late resurgence from the away side to see out a 91-82 win in Coláiste Íosagáin.
The Meteors started strong with some clinical shooting, with Lauren Grigsby making a well-placed pass to Carolyn Binder for the opening three. Trinity's point guard, Edel Thornton, drove through the lane with a skilful crossover move before passing it out to Sarah Kenny, who knocked down for another three point shot.
Soon after, Ulster University's Kollyns Scarbrough made use of her strength under the basket for a couple of easy close range bank shots.
ADVERTISEMENT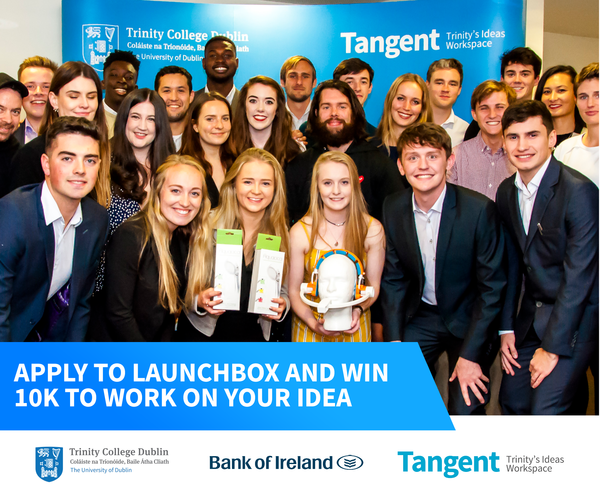 However, Meteors began to pull away, racking up a sizeable lead after Grigsby dribbled off a screen before pulling up for a smooth mid-range shot. Thornton assisted Grigsby for another score, snatching a steal before firing the ball up the court for her team mate to make the layup off the break.
With Meteors 17-7 up, Ulster called for a timeout. After the restart, Alex Mulligan got her team going with a three-point shot for the away side. Soon after, Scarbrough made a layup after an explosive drive along the baseline, winning a free throw in the process.
It was Meteors who finished the first quarter the strongest, however, as Kenny made another three-pointer off an assist from Eimear Mairtin. Thornton came through with an athletic baseline drive after fooling her defender with a pump fake. The first quarter ended just after Grigsby made another mid-range jump shot, leaving Trinity nine points ahead at the break.
To start the second quarter, Ulster looked to gain a foothold, pressing Meteors in the full court. It was Trinity who made the first score of the quarter, however – the ball found Mairtin free, who sunk her shot from deep to make the three. Ulster's Lexi Posset responded with a long range three-pointer of her own as the shooting contest continued.
As the second quarter wore on, Meteors looked firmly in control, with Kenny's clinical shooting racking up points for her side. Meteor's defence was suffocating Ulster University, as they repeatedly forced bad passes and shot clock violations.
With 20 seconds remaining before half time, quick ball movement around the perimeter eventually found Thornton in space – she landed her shot as the buzzer sounded, leaving Trinity 13 points to the good at half-time.
Coming out of the half-time break, Ulster began to show signs of their table-topping form. Posset made a three after making space off a screen, before Mulligan made a difficult reverse hook shot. After a missed shot by Binder, Scarbrough grabbed the rebound before charging all the way to the other end of the court, effortlessly running around Meteor's defenders and rolling in a layup.
Meteors began to look anxious as shots stopped falling for them. After another three from Posset, Trinity's lead was cut to a single point.
But from there, momentum shifted – the Meteors composed themselves starting with some intense lock-down defence. Kenny knocked the ball loose and Binder collected it before passing it up to Grigsby who powered her way to the basket making the shot while getting fouled for another three point play.
From having allowed the score to narrow to within one, the Meteors ended up outscoring Ulster 18-5 in the remainder of the third quarter, taking a 66-52 lead into the final period.
Meteors kept their momentum going to begin the fourth as McDaid made two close range shots off the backboard and Martin followed with a great drive through the lane for another two points as their lead expanded 72-54.
Ulster refused to lie down, however, scoring nine points without return: sharp shooting from beyond the three-point line by Posset and Moyles-Harley helped claw Ulster back into the game once again, with Trinity's lead beginning to dwindle.
Posset came through with a clutch wide-open three-pointer to make it a two-point game. Grigsby responded with two converted free throws, before Ulster's Aoife Callaghan scored from another mid-range shot to make it 82-80.
With minutes remaining, Grigsby stepped up her performance when her team needed it the most. Displaying some exceptional ball handling, she drove through the lane, before jumping high and reversing in a layup.
With time running out, Ulster needed a score with their next possession. However, Grigsby made a potentially game-deciding block on defence before Kenny grabbed the deflection. With that, Ulster were forced to resort to intentional fouling. Thornton and Grigsby were among the players who went to the line, making their free throws and sealing the result. The buzzer sounded, confirming Trinity's 91-82 victory.
Speaking to The University Times after the game, Meteors head coach Vinny O'Keefe underlined the significance of the win: "They [Ulster] haven't lost a game all season. They're definitely one of the favourites for the league and they've been a team we found hard to beat all of last year."
"For us to score 91 points against them – tremendous, tremendous, we're delighted", he added.
Now with five league wins under their belts, Trinity Meteors will travel to Belfast, where they will face Phoenix Rockets in two weeks time.