Trinity Women's Soccer continued their emphatic run of form with another rout yesterday afternoon, this time trouncing Maynooth University's B team 8-0 in their third Colleges and Universities Football League (CUFL) Division 1 fixture of the season.
On this bitter day, Trinity's dominance was just as unforgiving as the weather in College Park. In typical fashion, Trinity were one goal up within the first five minutes. Aoife Robinson slid a ball through, past the Maynooth backline, allowing right-winger Amelia Spliesgart the space to slot home coolly past the Maynooth keeper.
The pressure on the Maynooth goal line was relentless from there on in. Robinson again looked poised, getting a ferocious shot only for it to be palmed away, while Chelsea Rigley dragged a long-range effort narrowly wide.
ADVERTISEMENT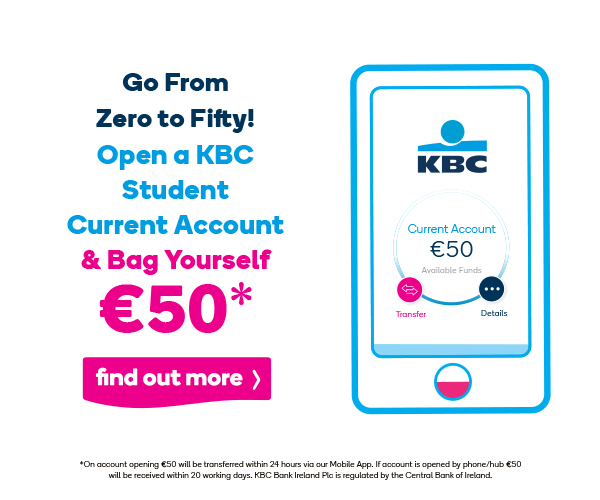 Trinity did not have to wait much longer for a second, however. At 15 minutes, Ella Hensey floated a superb ball into the box from a free kick on the half-way line. Sadhbh Doyle, free after beating the offside trap, got the faintest of flicks on the ball to steer it home into the net.
Minutes later, it was 3-0. This time Spliesgart returned the favour, providing a pass through to Robinson that left her one on one with the keeper. Situations like these are Robinson's bread and butter, and she made no mistake. The link-up play between Spliesgart and Robinson was impeccable throughout, and it was inevitable that this partnership would yield results for Trinity.
The fourth goal came on the stroke of half-time. This time it was skipper Frannie Smith who got her name on the scoresheet. Smith managed to control a bobbling ball lobbed in from a Doyle corner.
Trinity didn't put their foot on the brakes in the second half, and they had a fifth before one even had time to blink. Robinson whizzed past two players and burst into the box, only to overrun herself and have her shot blocked. However, the ball was deflected into the feet of Spliesgart. Spotting the on-coming Doyle, Spliesgart laid the ball off, allowing the under-19 Irish international to side-foot home.
Maynooth enjoyed a brief but improved spell of play mid-way through the half as they tried to restore some pride in College Park. Maynooth's lone striker managed to get a decent strike-out of her feet but it just sailed wide of the post.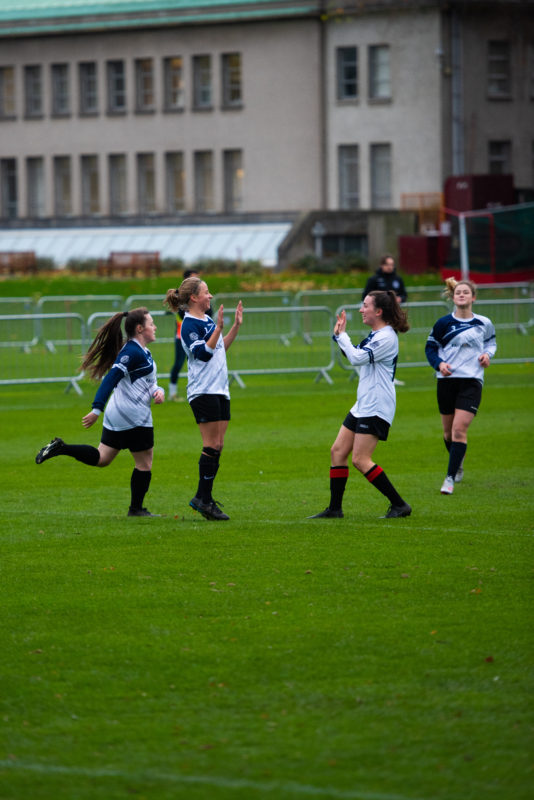 Trinity came again, and Doyle looked poised for a second. She secured her brace, Trinity's sixth of the day, with a brilliant solo run. Doyle made Maynooth's players look like statues as she slalomed past three defenders before burying it into the net.
The seventh came on the 80-minute mark. This time Danielle Kelly was the scorer, after the Maynooth backline mistimed a high ball lofted in, allowing Robinson to pounce on it in the box. She squared to Kelly, who controlled with ease before slotting home.
In an almost parallel end to the first half, Smith got Trinity's eighth and final goal, with what proved to be the final kick of the game. A corner kick found Smith in space, and she bent low to meet the dipping ball. Straining to connect with the cross, she was able to guide her header home. Smith's goal got the loudest cheer of the game, mostly from her teammates who all gathered around to embrace the captain following her brace.
One-sided affairs are becoming a normality for Trinity Women's Soccer this season. Today they swept Maynooth, who were relieved to hear the final whistle, aside. Now with three wins in the CUFL, Trinity have no reason not to be filled with confidence as they continue their league campaign.
Correction: 13:45, November 14th, 2019
An earlier version of this article incorrectly stated that Trinity Women's Soccer had defeated Maynooth 8-0. In fact the scoreline was 9-0. The headline, sub-heading and contents of this article have been updated to reflect this information.