Trinity Volleyball Club defeated a lacklustre Institute of Technology Carlow (IT Carlow) team 3-0 in the Sports Centre last night to advance to the semi-finals of the Student Sport Ireland (SSI) Women's Volleyball League.
Carlow's preparation for the tie may have been a factor in their poor display: it was only confirmed that the away side could field a team the night before the match was due to take place.
Leading the way, Eimear O'Connor got Trinity off to a strong start, securing the first two points with powerful and well-placed serves that Carlow were unable to return. This was followed by dominant strikes by Mieke Dumont and Liesbeth Carpentier.
ADVERTISEMENT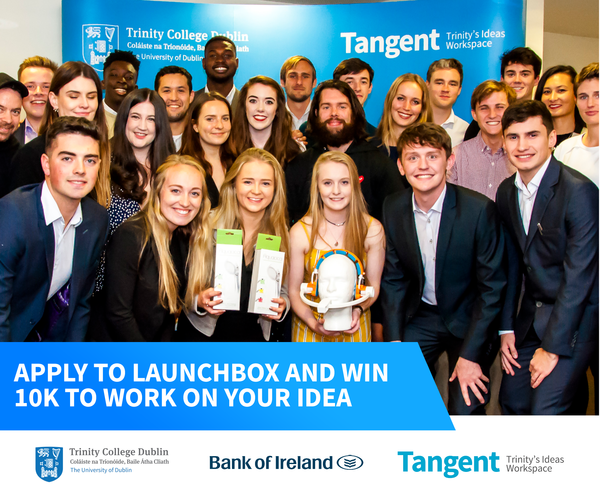 Trinity had set the tone early after establishing a quick 9-3 lead, with their only points being lost due to some unforced errors. IT Carlow lacked energy and were playing without the sense of urgency that one would expect to see in a quarter-final. Their coach called a timeout, perhaps hoping to remedy this.
The timeout did nothing to stop Trinity's momentum, however – Carpentier's excellent serving saw Trinity extend their lead to 16-4. After another timeout called by the away side, Carlow seemed to have turned a corner. They began to string passes together, slowing the game down to suit their tempo and winning two points in a row.
Yet Trinity's clinical play kept the pressure on. IT Carlow continued to struggle with their returns, their reactions too slow to counter Trinity's aggressive play. IT Carlow's stand-out player, Julia Madrid Rodriguez, provided a welcome challenge for Trinity. She made several tough serves, but they were skilfully handled and returned by the hosts. The first set wrapped up with Trinity winning 25-9.
In the second set, Trinity came out looking even more dominant, racing into a 6-1 lead. Trinity showcased their superior technical ability, with O'Connor looking to create opportunities by gently tapping the ball into the air for her teammates to capitalise.
In one of the plays of the match, Dumont dived to save a point, before quickly getting to her feet and responding to a Carlow return with an emphatic winner. The scoring was going all one way – Trinity's overpowering performance saw the gap between the sides stretch to 17 points before Carlow called a timeout.
The set continued in the same fashion: O'Connor laid it up for Heyley Chan who swatted it across the court, adding to Carlow's woes after the restart. Closing out strong, Trinity won the set 25-6.
Trinity continued to dominate in the third set, with Morgan Rafferty jumping up to smack a winner off another well-timed assist by O'Connor. The match seemed all but over as they established an 10-1 lead in the final set.
However, IT Carlow staged a resurgence late in the game, with Rodriguez leading the charge for her team. She seemed to find her way to every ball hit over the net and responded with powerful strikes. With Trinity having subbed off Dumont and Carpentier, the home side began to struggle. With a combination of Rodriguez's aggressive play and some surprising errors by Trinity, Carlow managed to cut the deficit to just two points.
Trinity looked to reverse the momentum shift, with Dumont being subbed back in for O'Connor. Trinity secured an important score, after Carpentier's strong shot off the assist from the substitute. Chan spiked it down for another point, and a final ace by Carpentier saw Trinity secure the victory, winning 15-10. The set was played out until Trinity won the full 25 points, confirming their 3-0 victory.
Despite the underwhelming competition, this was an impressive performance from Trinity, who will hope it carries forward as they advance to the last four.
If the women's team had an enjoyable week, however, there was frustration for the men's team as they suffered a frustrating 2-1 defeat to Galway-Mayo Institute of Technology away from home. The quarter-final loss spells the end of their league campaign.