Dublin University Football Club (DUFC) Men lost out to Terenure College RFC this weekend in their final All-Ireland League (AIL) Division 1A tie of the year, falling to a 34-20 defeat on a cold afternoon at Lakelands Park.
Tony Smeeth named a much-changed side for the tie, with both Michael Silvester and Luis Faria absent due to their commitments with Leinster A. Alan Francis, Anthony Ryan, Gavin Jones and Liam McMahon were drafted in for their first AIL starts.
Despite this, Trinity wasted no time in putting their stamp on the match. Within the opening five minutes, a Thomas Clarkson try and a James Fennelly penalty saw the visitors race to an early 8-0 lead.
ADVERTISEMENT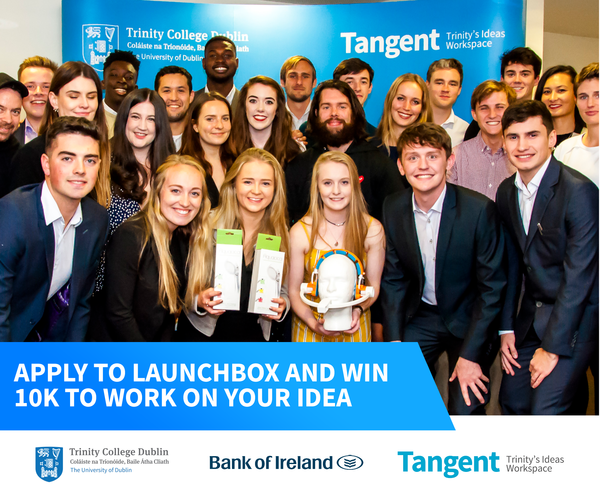 Their early dominance only spurred Trinity on, and after some menacing play from Jones the ball found its way to Joe McCarthy for DUFC's second try. Fennelly's conversion in front of the posts made it 15-0.
Now, though, the game became increasingly erratic, with DUFC beginning to struggle in possession. Terenure weren't much better, but they got their break just shy of the quarter-hour mark when Stephen O'Neill intercepted a loose Colm Hogan pass and raced clear.
At 15-5, Trinity looked to build again, but their momentum had been punctured and Terenure's physicality began to take its toll on the students. After several bruising phases in the Trinity 22, Sam Murray crossed the line for a converted try that left just three points between the sides.
DUFC, to their credit, kept playing their game, and extended their lead before the break. A Jones try in the corner, created after some lovely link-up play between him, Fennelly and McCarthy, encapsulated the ability of the away side at their best. Fennelly split the posts, leaving DUFC 20-12 ahead at the break.
The next score of the match was an important one: get it, and Trinity were in the driver's seat. But concede, and it was game on. Terenure got it, when James Thorton scored from the tee to leave the difference at five points.
This handed Terenure the impetus, and despite some good territorial kicking from DUFC and a promising move on the Terenure 22, the hosts were the side in the ascendancy. A yellow card for Thomas Clarkson didn't help the visitors' cause and, after a period of sustained pressure, Terenure's Niall O'Sullivan found a gap in a valiant DUFC defence to crash over. The conversion was good, leaving it at 22-20 to the hosts.
Now with their noses ahead for the first time, Terenure smelt blood. Suddenly, Trinity looked depleted, and another Terenure try in the corner after a string of strained passes left seven between the side with 10 minutes left on the clock.
Trinity looked to mount a response, but didn't threaten a Terenure side riding a wave of momentum. A fifth and final converted try for the home-side all but ended the match with less than five minutes to go.
Now half-way through the season, DUFC have time to regroup over the Christmas break. Today's wilting performance has been symptomatic of a frustrating season for Trinity so far: there is talent, spark and potential in this squad, but inconsistency and a lack of decisiveness on the pitch is stunting their ability to get points on the board. They are now only avoiding the bottom spot of the league courtesy of their points difference.
DUFC: Colm Hogan, Liam McMahon, Gavin Jones, James Hickey, Ronan Quinn, James Fennelly, Tomas Killeen, Bart Vermeulen, Donnacha Mescal, Thomas Clarkson, Reuben Pim, Joe McCarthy, Alan Francis, Max Kearney, Anthony Ryan.
Terenure: Sam Dardis, Jake Swaine, Adam Lagrue, Stephen O'Neill, Sam Murray, Mark O'Neill, Tim Schmidt, Campbell Classen, Robbie Smyth, Liam Hyland, Peter Claffey, Mick Mella, Stephen Caffrey Niall O'Sullivan, Eoin Joyce.