Criticism of Ireland's direct provision has become more and more widespread of late, with the living conditions of asylum seekers at the heart of the public outcry. Established in 2000 as an "interim" system to house people during the six-month period in which they were to await the outcome of applications, the measure has suffered the pitfalls of reality, with some spending as long as five years in the system. It falls short of UN standards under the International Covenant on Economic, Social and Cultural Rights, and has been condemned by many who feel that the design of the system has inherent flaws.
There are 39 direct provision centres across the country, where residents receive a weekly allowance of €38.80 per person (increased from €21.60 as of March), while depending on hand-outs to cater for their other needs. This financial reliance is the debilitating feature of the system that denies residents fundamental levels of autonomy.
In an email statement to The University Times, Movement of Asylum Seekers in Ireland (MASI) spokesperson Bulelani Mfaco, who is part of the independent platform for asylum seekers, says that "it is disturbing how the Irish government does not consider it cruel to expect an adult asylum seeker who has been supporting themselves for most of their adult life, to stand in a queue, ask a contractor appointed by the government, paid with your tax money, to give them a pinch of salt, sugar, milk, coffee, everyday".
ADVERTISEMENT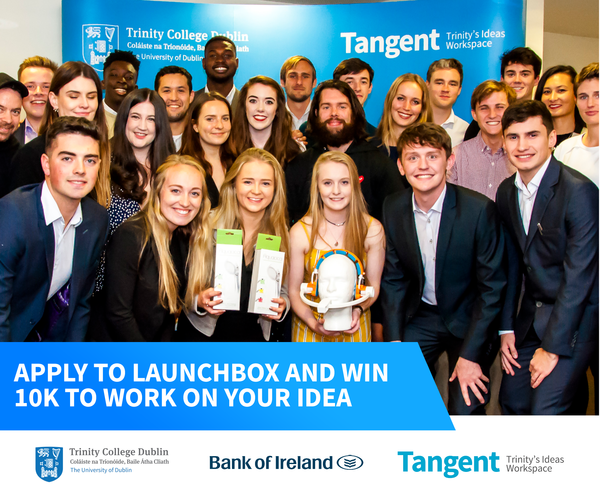 "It is inhumane to reduce resilient, proud and self-sufficient people who have escaped deeply traumatic experiences to beggars everyday, at least three times a day."
Established in 2000 as an "interim" system, the measure has suffered the pitfalls of reality, with some spending as long as five years in the direct provision
For MASI, there are several issues right now that need to be dealt with, including the use of hotels, guest houses and bed and breakfasts as accommodation, material deprivation (especially children's school things), lack of mental health supports and vulnerability assessments, and limited access to education and work. In a report last year Ombudsman and Information Commissioner, Peter Tyndall, also looked at the issues facing people in direct provision. Tyndall's investigation revealed, among other things, the low standard of food available in direct provision, and the lack of cooking facilities. Some centres have fully self-catering accommodation, but others are equipped with limited facilities or none at all, and instead only have canteens.
Tyndall received complaints about the quality of the food and dietary needs not being met, which showed that cooking facilities were in fact the single most important issue for residents. Activist and asylum seeker Ellie Kisyombe was also horrified by the lack of cooking facilities in direct provision, and so founded one of the groups doing its part to alleviate the state of life in the system: Our Table.
Our Table was started as an attempt to create an empathetic space for asylum seekers to make the food from home that they longed for. With no access to kitchens, Kisyombe and Our Table co-founder Michelle Darmody sought out places that would let them gather for a few hours in Dublin and prepare food.
Speaking to The University Times, Kisyombe explains: "The reason Our Table was set up was to inspire a campaign to end direct provision – mainly by showcasing that asylum seekers who live in Ireland were not allowed to find ingredients and to cook food for themselves. We have people who are born here in direct provision, and they have never even seen their parents cook their meals. Food is where people sit down and bond. [It] connects."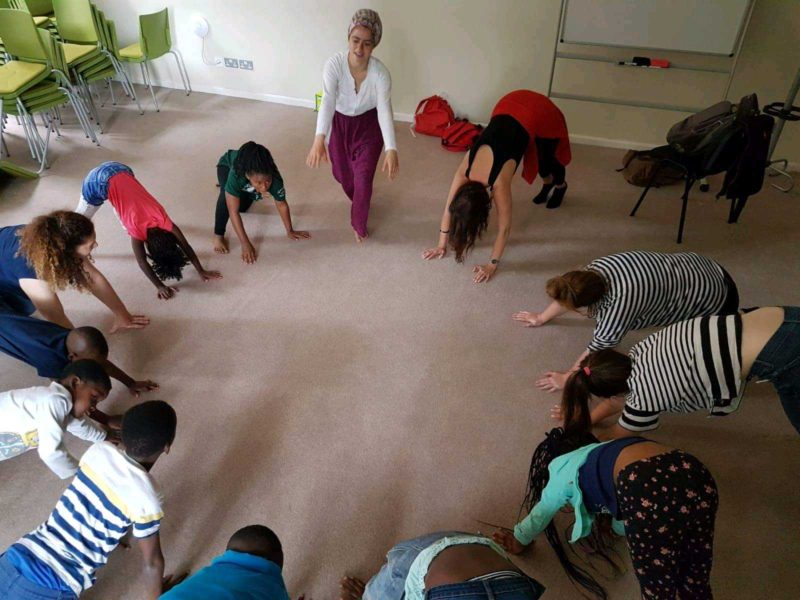 For Kisyombe, herself a cook, moving to Ireland meant she could not eat her cultural food, and she could not accept that. "I come from Malawi. We had food, and my parents were great cooks – especially my mom, she was the best cook. And I learnt it all from [her]."
"At my mom's house, everyone passing by was able to come and eat with us." Kisyombe had to find a way to connect with her home and family through food. "That's why we all love our mothers", she says. "When we wake up they cook for us and talk to us. And these are the things that kids in direct provision are denied the opportunity of."
Our Table's mission to help people gain culinary skills and get a paid wage in the Irish food industry was particularly important before asylum seekers gained the right to work for limited periods of time under the Employment Permits Act 2003 by ruling of the Supreme Court in 2017. Otherwise, the day is full of nothingness, and isolation becomes a predator. Kisyombe remembers sitting around hostels with nothing to do but eat and sleep: "You are battling every day to try to survive." Recently granted leave to remain in Ireland, Kisyombe plans to continue her work, and she is not the only one using her voice to make a difference.
Correspondences: An Anthology to Call for an End to Direct Provision is a new literary collection. The anthology's proceeds will go to MASI, and it aims to give a voice to those in direct provision who have been neglected by the Irish government. Edited by poet Jessica Traynor and actor Stephen Rea, the project aims to eradicate the persistent negative stereotypes that surround those housed in the system.
These false perceptions were never more palpable to Traynor than during the editing process. "Many Irish people have never met anyone in direct provision, because they have never had the opportunity to", she says. "There are a number of anonymous contributors in the anthology who are either in direct provision at the moment and fear that speaking out will harm their case, or who have left and don't want the shame of having been in direct provision to follow them." She stresses that "they are not the ones who should be ashamed".
Traynor believes that all of the pieces in Correspondences "are striking because of their sincerity, their passion, and their demonstration of the human spirit in times of adversity". The courage of contributors to give such touching and poignant stories shape and form must be applauded. To give voice to one of the most pressing issues in Irish society today rests on a belief in common humanity and empathy – something we must nurture. But this cannot be done without the help of the state.
The first step in breaking the chain is to pave a path for assimilation into the local community. This September, Bishop of Galway, Brendan Kelly, said in a homily: "[Direct provision] prevents people from integrating and it contributes towards the deepening of ignorance, resentment and suspicion."
This reality of marginalisation is a fact that Traynor is highly cognisant of: "We offered writers in direct provision the chance to work with established Irish writers to develop their pieces." This collaborative aspect was not only put in place to develop the pieces within the anthology, but to encourage integration: "The isolation of people in direct provision and the many obstacles to their integration into the community was an issue we wanted to highlight or address in some small way, by offering the potential for dialogue and friendship that might outlast the anthology process."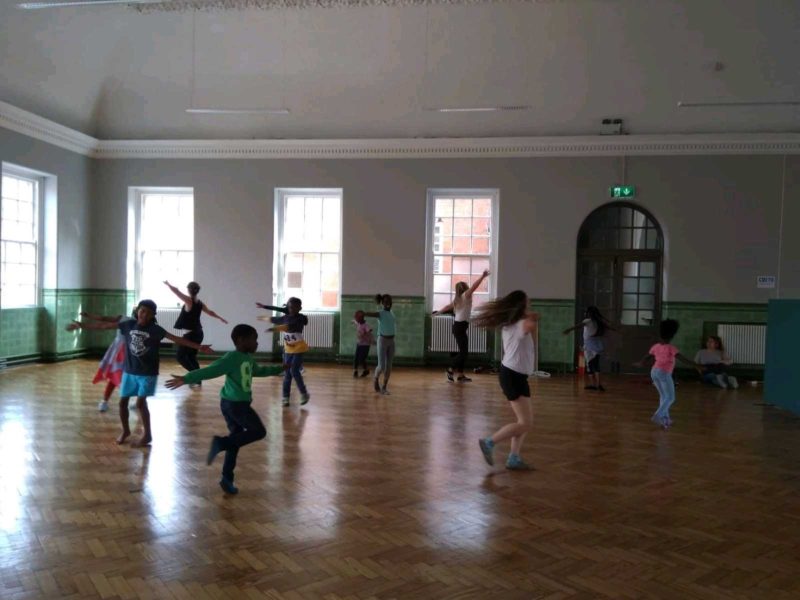 Refugee and Migrant Solidarity Ireland (RAMSI), started in 2015, also works to encourage integration and foster community. The grassroots community group works alongside MASI to hold solidarity dinners. RAMSI's aim is to use these dinners to create a place for people who are in direct provision to socialise with people from outside the system. RAMSI spokesperson Ellen Ni Chaoimh explains to The University Times that these dinners provide "a space where people can be normal together". She explains the difficulties that surround integration for people in direct provision: "The system makes it really hard for people to become embedded in their communities because the government doesn't want people to become part of the community, because then it's a lot harder to deport people or reject them. The system is designed to make sure people can't integrate."
RAMSI also work with children, holding summer camps at Liberties College. "Particularly for kids in direct provision or homeless emergency accommodation, the summer is just going to be so tough", Ni Chaoimh says. "You're not going to school and you might be living in one room with your whole family. So for the parents it's obviously a really difficult time." As someone planning to work in education, Ni Chaoimh wants children to have access to the same resources as everyone else.
It can be especially hard for teenagers "when your friends are going off to college and you're not allowed to access university, [it] is really challenging… A lot of these kids have been here for years, have Irish accents and would identify as Irish and still have to face all these barriers all the time". Denial of the right to work was constituted an unlawful restriction, so education should apply, too. For those in the system, basic constitutional freedoms have been reduced to mere legal fictions. MASI's Mfaco highlights that the ability to shape one's identity is all a person desires, but "that is taken away from the moment a person claims asylum in Ireland".
Both Kisyombe and Traynor believe that direct provision needs to come to a swift end. "I would hope that we can drastically shorten the application process so that decisions are made in a matter of months – not years", Traynor explains. "The only way to achieve this is to campaign tirelessly and make sure that your local TDs know that this is a voter issue." In the meantime, efforts must continue. The importance of expression – be that educational, artistic, financial or political – cannot be underestimated. It is the means of giving a voice to the silenced. As a society, we must understand that silence is the death knell of freedom.