The difference between long-distance running and sprints may seem quite minor, but the stark contrast in the training schedules for the two disciplines becomes clear when speaking to Clíona Murphy and Kate Doherty, two of Trinity's top runners and recently named sports scholars.
Murphy, who is also co-captain of Dublin University Harriers and Athletic Club (DUHAC) this year, focuses on cross country and long distance, ranging from 800 metres all the way up to 10km races. Doherty, on the other hand, has competed her whole life in short-distance events. Doherty has been at the forefront of Irish running, recently representing Ireland at the European Athletics under-23 Championships in Gävle, Sweden.
"It's all under the one umbrella, but we train completely separately", says Murphy, who goes on to describe a training regime that frequently involves running over 50 kilometres a week.
ADVERTISEMENT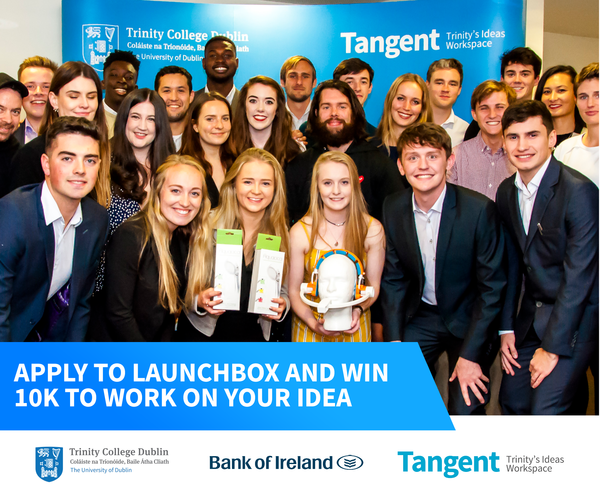 "Stress fractures are fairly common in distance runners", she adds, explaining that she has recently taken to cycling with a heart-rate monitor instead of some slower runs in an attempt to minimise the risk of injury, particularly at a time of the season when DUHAC are competing on a regular basis.
Just two weeks ago, DUHAC made history under Murphy's captaincy, winning their first intervarsity road relay competition since 1987, beating out runners from University College Dublin (UCD) and Dublin City University (DCU) to take home gold. Murphy adds that DUHAC also holds "all the Colours titles at the moment – men and women, track, cross country, and road relay", lauding the strong core group that the club has developed in recent years. She remains cautiously optimistic about the team's chances to win more intervarsity events in the months ahead.
Doherty, on the other hand, predominantly trains outside of Trinity, with a training schedule that takes her all across Dublin on any given week. The high performance gym, available to sports scholars, is a regular fixture in her weekly regime, along with hurdle training in Irishtown, hill training in Clondalkin, and regular sessions at the Sport Ireland Institute in Abbotstown. "It's a lot of traffic", she laughs.
I've never heard of anyone have any exceptions made for them, no matter what level of sport they're at
Clearly the training has paid off: Doherty qualified for the semi-finals of the 100m hurdles at this year's under-23 European Championship, and has her eyes set on representing the national team again in the years to come.
Despite the differences in their disciplines, both Murphy and Doherty had strikingly similar paths when it first came to getting involved in athletics. Both runners were not involved in athletics until late in their time at secondary school.
Murphy focused more on camogie until running took over when she was 16. She initially ran shorter distances, until her coach pointed her towards longer distance. "Then from the local club, I got involved in the university club", she says, and from there didn't look back.
Doherty says that she "did basically every sport before that", but felt drawn to hurdles once she tried them in school. "My coach in school just told me to do them, and then I kind of got addicted", says Doherty, who quickly joined her local club, Dundrum South Dublin Athletic Club, and like Murphy hasn't stopped since.
New challenges cropped up for both runners when they made the transition to third-level. Time-management is crucial, given both their courses have significant contact hours, and unlike in other universities, athletes are not able to split their academic year to give them more time for athletics in Trinity: "I've never heard of anyone have any exceptions made for them, no matter what level of sport they're at", says Murphy.
Part of the issue, Doherty says, is the lack of a formal link between the academic administration in College and Trinity Sport, which she describes as "quite separate" – particularly in comparison to colleges around Ireland with more established sporting infrastructure, such as UCD and DCU.
For Doherty, a fourth-year biomedical engineering student, and Murphy, now in her fifth year of civil engineering, this has meant more organisation around trainings and events than they perhaps would like. But Doherty stresses that this comes with some advantages: "You kind of just find the time and actually use it."
Murphy agrees, adding that they have to set earlier deadlines for themselves regularly so as to ensure that "you don't feel guilty when you're out in Maynooth all day racing". Despite their training schedules, both quickly laugh off the idea of them being under too much stress: "The people that I feel sorry for are the triathletes and multi-eventers that have multiple sports to train for", Murphy says in response.
In fact, despite the well-documented pressure felt by STEM students in their degrees due to high contact hours, both Doherty and Murphy add that the majority of runners in College are STEM students.
"Harriers have a massive skew towards STEM students", says Murphy, who attributes this link between the club and science students to their ability to work around already-packed timetables.
"I think it's linked to what we said about being organised and fitting it all in – I'd be bored if I wasn't doing what I'm doing", she says.
Doherty agrees, adding that while there may be a deficit in the number of science students that take up a new sport in Trinity due to the severe time constraints, those "who do sport initially are often going to choose the science end", and their time balancing schoolwork and athletics allows them to continue to do so in College.