Dublin University Trampoline Club (DUTC) won a total of three medals at the Welsh Open Trampoline and Double-Mini Trampoline Championships this weekend.
The medals were won by Janice O'Gorman, Adelais Farnell-Sharp and Dave Woods, at a tournament held at the Sport Wales National Centre in Cardiff.
O'Gorman won gold in the over-21 ladies individual trampoline, while Farnell-Sharp also won the top prize for over-21 ladies double-mini trampoline.
ADVERTISEMENT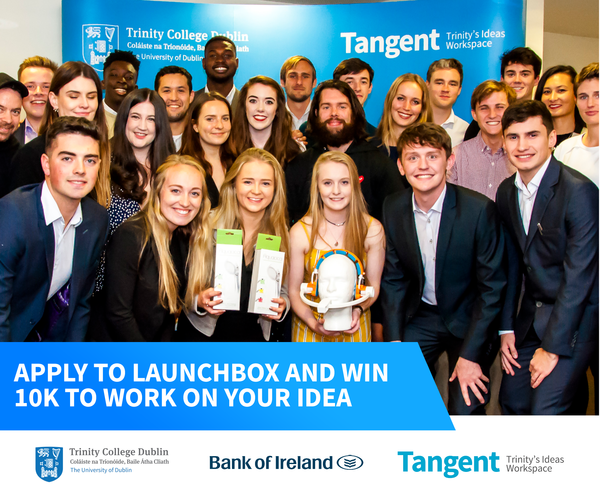 Woods bagged DUTC's third and final medal, earning silver in the over-21 men's individual trampoline.
In an email statement made to The University Times, DUTC club captain Catríona Walsh wrote: "Our members performed really well at the competition this weekend. They did themselves and the club proud and we are delighted for them."
The three clubmates qualified for last weekend's event following their gold medal performances at the Welsh Open qualifiers held last October. Fellow DUTC trampoliner and former club captain Orlaith Geary claimed a silver medal at the qualifiers, which were also held in Wales.
In competitive trampoline events, athletes are scored on their air time while performing jumps in various positions, including pike, paddle or straight position. They can also incorporate some more advanced manoeuvres such as the somersault and the twist.
Double-mini trampoline is a hybrid of trampolining and gymnastics, with competitors making a running start and performing triple and double somersaults on a trampoline which is less than a quarter the size of a regular trampoline.
Last month, the club won five medals at the Trampoline Intervarsities in the University of Limerick.
Aisling Byrne and Alastair McGuckian both landed gold medals, after finishing first in the novice women's and novice men's events respectively. Farnell-Sharp also collected the top prize in her event, double mini trampoline level two.
Oisín Walsh won bronze in the intermediate men's event, while Colm Mangan completed DUTC's individual haul with a silver medal in the novice men's.
In the team events, Farnell-Sharp picked up a silver medal alongside Woods in the lower synchro event.
Walsh and Woods both added to their personal accolades with bronze and gold medals in the lower synchro and synchro roulette respectively. Catríona Quinn, along with University College Cork's Emma Barrett, won bronze in the synchro roulette.
Woods, Farnell-Sharp, McGuckian and Geary won bronze in the team event.