Angsty and unrelenting, grunge rockers Fangclub take over Temple Bar on Friday, December 13th with their biggest headline show to date in the Button Factory.
The band have spent the past two months on a European tour promoting their latest release, Vulture Culture, which hit shelves and streaming platforms in July of this year.
The album follows their eponymous debut LP, which was praised for its infectious hooks reminiscent of the Seattle grunge scene that dominated the 90s.
ADVERTISEMENT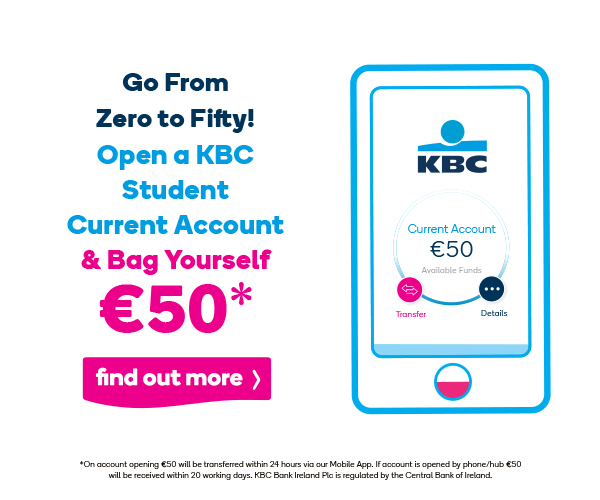 Guitarist and vocalist Steven King had been longtime school friends with bassist Kevin Keane before the pair met their future drummer Dara Coleman at a house party.
With the trio complete, the band recorded over 25 tracks themselves while still unsigned. Sleeping and touring in their van, they soon caught the attention of Universal Music. It was a win–win situation for the label, and Fangclub were a promising gamble with an entire debut album ready to be revealed to the world.
Despite being a grunge band, the trio show little sign of pigeon-holing themselves into a single genre – they even covered Elvis Presley's "Suspicious Minds" at their 2018 Trinity Ball set.
Singles following the debut LP such as "All Fall Down" and "Hesitations" displayed a much more primal, heavier feeling to the music. Vulture Culture was in a way a breath of fresh air for the band, due to the vast majority of the group's releases since their conception being attained from the same pool of original tracks.
The new album is described by the band as being a more accurate representation of the group currently, with the record's title track alluding to the rapacious tone of today's modern world.
Opening up the show on December 13th are Derry pop-rockers Cherym, an all-female trio who are slowly but surely gaining a following all over the country.
Having supported rock behemoths among the likes of the Pixies, Metallica and the Smashing Pumpkins, Fangclub have more than justified their right to a sold-out headlining show in the Button Factory.
Tickets are selling fast and are currently available for €16.50.