Trinity College Dublin Students' Union (TCDSU) has called on College to implement further "safety net" policies to ensure students' grades are not negatively affected by the coronavirus pandemic.
TCDSU education officer Niamh McCay yesterday sent an email to several members of University Council, which met this morning, writing that students' wishes are "still not fulfilled".
This morning, Council was asked to approve a memorandum – obtained by The University Times – that means College will not adept a no-detriment policy for assessments.
ADVERTISEMENT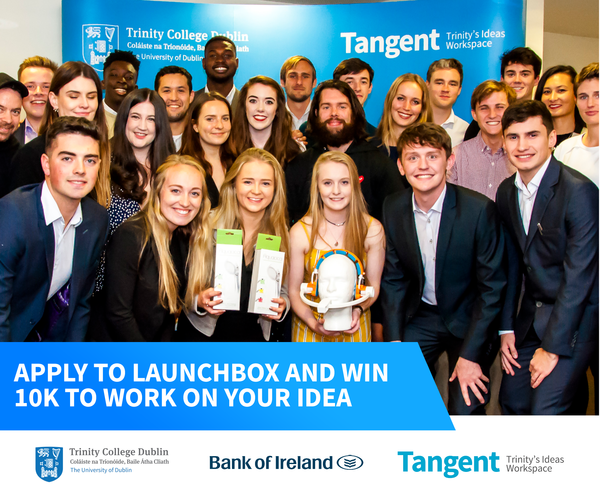 McCay said that "the student ask is still not fulfilled" by the measures set to be introduced by Council.
"We believe students will perceive that academic integrity is being placed above their welfare at this time", she wrote.
"Many students are greatly affected by COVID-19, be that through illness, caring responsibilities, a toxic home environment or any of the challenges that our students face. These students now have the option to defer. Although this may be an option for many, there is still no indication of the upfront safety net that students are asking for."
"For many students", she continued, "the idea of deferral is not one they are hoping for, or not even an option in some cases".
"We are still unaware of what the situation will be in Ireland come August, and across the world, restrictions may be lifted at a must slower rate. For example, students who may be left in the same circumstances in August due to travel bans will not be adequately supported by this policy."
McCay's email also said that a number of student requests were still not being met in the new policies, including a lack of explicit confirmation that their grade will not be impacted by the crisis and no "uplift" policy to guarantee for final-year students that their grade class will not be lower than previous years.
She called on College to "continue to liaise" with the Irish Universities Association (IUA): "We believe our students, especially our final year students, need the safety net of knowing that their grade will not be impacted because of this crisis."
"We understand the limitations that we face within the Irish system. However, it is highly important to us that every avenue is explored and that we continue to see if there is any space to implement a policy similar to that seen in UK universities."
A confidential memorandum circulated before Council met, and obtained by The University Times, says that College is proposing six options for summer assessments that "should achieve mitigation against possible negative effects on students' academic performance".
These options include allowing students to resit modules, even if they have passed them, or to retrospectively defer assessments if they feel their performance has been affected by the current situation.
Trinity will also allow students to pass the year, no matter how many modules they fail, as long as their overall mark is over 40 per cent.
College said a no-detriment policy – demanded by students across the country in recent weeks – will not work because Trinity "does not have a past performance mark in all cases", and because of the "wide disparity" in the number of credits students on different courses have completed before their summer assessments.
Students' transcripts will also acknowledge the modules they took during the pandemic to "flag the exceptional mitigating circumstances to any prospective employers".
Correction: 13:45, April 10th, 2020
An earlier version of this article said McCay emailed members of University Council. In fact, she sent the email last night.