Ryan Grunwell has been elected chair of the Central Societies Committee (CSC) for the coming year at the committee's long-awaited AGM.
The AGM, which was originally supposed to be held in March, was postponed for six months, after the CSC said that holding the AGM would be in breach of its constitution. Despite this, the CSC tonight ran its AGM and elections to its executive remotely.
Last year Grunwell served as president of the University Philosophical Society (the Phil), Trinity's largest society. Prior to that he served on the council of the Phil for two years.
ADVERTISEMENT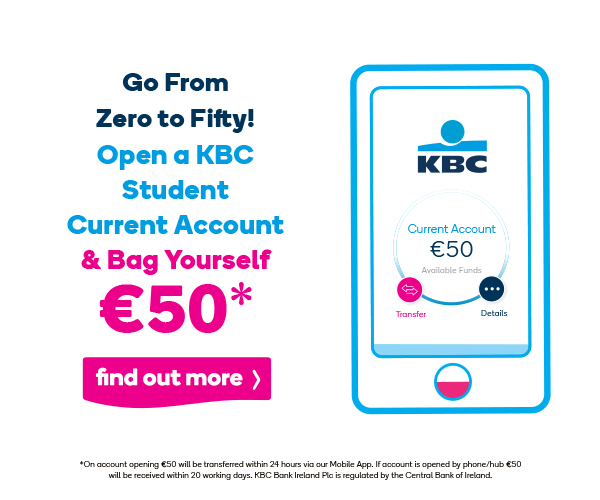 He has also been deputy macroeconomist of the Trinity Student Management Fund and held other smaller roles on the committees of the Metafizz, Student Economic Review (SER) and Social & Political Review (SPR).
In a statement to The University times, Grunwell said: "I was surprised and honoured to be elected to the position of Chairperson of the Central Societies Committee."
"Societies have played a huge role in my college experience, and I look forward to working with all of Trinity's societies to help them get the most out of what will be a challenging year for the entire College community", he added.
Ultan Pringle was elected secretary of the CSC. Pringle, who has been highly involved in DU Players during his time in college became the chair of the successful theatre society committee this year.
In a statement to The University Times, Pringle said: "I'm really excited to take the leap and to pick up the torch from Ben (the outgoing secretary) and to make sure that the societies continue to innovate and continue to push forward."
He also expressed his admiration for how his predecessors handled the pandemic, saying: "I think we've seen in the last 6 months that the CSC pulled through brilliantly for TCD societies and I think this Freshers' Week is a testament to that".
"I don't think this year is about survival for societies. I think this year is about prospering as well and I hope to be a voice for that", Pringle added.
"I think being the current Chairperson of Players gives me a unique insight into how societies are fighting back to the 'COVID moment' and I'm really excited to bring that knowledge. No one else elected is a current head of a society."
Nathan O'Regan, a final-year Law and Political Science student, has been elected Treasurer and James Spillane has been elected Amenities Officer.
In a statement to The University Times, O'Regan said: "All I can say really that in previous years being on other committees I would be so appreciative of the help and assistance I got from the CSC in various capacities!"
"The biggest reason I wanted to join the committee this year was to give back in that sense", he said. "Societies have such a tough year ahead of them with all the changes and restrictions in place and as Treasurer I want to be the person they can feel comfortable coming to for any financial questions or matters this coming year."
"It's going to be a tough transition, but I hope that I can be somewhat of an assistance to all of Trinity's societies!"
All executive positions of the committee have been filled by men.