All matches for Trinity's sports clubs have now been suspended until further notice as increasing community transmissions of the coronavirus has led to the government revoking exemptions for clubs who compete at high levels in their sport.
Announcements from rugby, hockey, basketball and volleyball governing bodies came yesterday in light of Wednesday's announcement by the government that the exemption for the senior club championship from level-three restrictions is revoked.
The government's decision is made in the wake of rapidly increasing levels of coronavirus cases over the past several weeks. Yesterday, for the second day in a row, a record number of new cases were confirmed at 1,205.
ADVERTISEMENT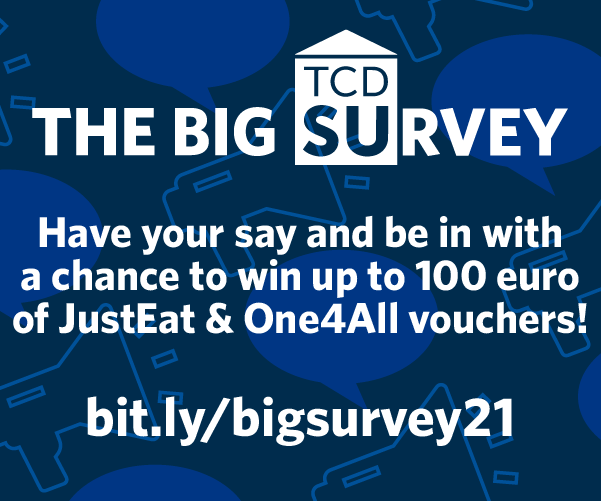 Five of Trinity's sports clubs had been previously granted government exemptions to continue with their match fixtures. The clubs allowed to play were Dublin University Football Club (DUFC) Men's firsts, Dublin University Hockey Club (DUHC) firsts, Dublin University Ladies Hockey Club (DULHC) firsts, Trinity Meteors and the Trinity Volleyball Club Women's firsts.
In a press statement released on its website yesterday, Irish Rugby said that "the Energia Community Series is no longer exempt from level-three training and match restrictions".
"As a result the Energia Community Series is suspended in all four provinces with immediate effect until further notice", Irish Rugby continued. "All clubs in level-three and level-four areas are now restricted to non-contact training only in pods of up to 15."
Having had fixtures in each of the last six weekends, DUFC were not scheduled to play again until October 31st in a clash against Clontarf Rugby Club in College Park.
DUFC sat atop their conference in the Energia Community Series with a standing of four wins and no losses. They had won all six of their matches played this season, including two wins in the Leinster Senior Cup reaching a final which had also been called off prior to this announcement.
Basketball Ireland were forced to suspend the opening of the 2020/21 season after the Sport Expert Group informed them yesterday that the government's Wednesday announcement meant national league fixtures would not be able to go ahead.
In a press statement yesterday, Basketball Ireland CEO Bernard O'Byrne said: "This news has reached us this evening and while naturally disappointed that we can't start our season, we fully understand the decision made by the Sport Expert Group, in light of the latest government restrictions."
"We are still awaiting the details of the decision, but we will now work together with Sport Ireland and our National League clubs over the coming days to make a plan for the 2020/21 season", he added.
Trinity Meteors were due to get their season underway this weekend in the Sports Centre with a match-up against last season's Super League champions DCU Mercy. The club had recently brought in two American college basketball players Phoebe Sterba and Megan Swords for the new season.
The pair came to Trinity through the Global Graduate Sport Scholarship programme funded by Trinity Business School. Under the programme they would study for their master's degree, while playing basketball for Trinity Meteors and College's intervarsity team.
Basketball Ireland have already raised contingency plans for carrying out the 2020/21 season. O'Byrne today said that a national league starting in January or a condensed Super League season in four venues is currently being discussed as potential options.
Hockey Ireland also announced yesterday that all club matches would have to be postponed in light of the recent announcement. This decision also comes following a debacle in which certain clubs in Cork were refusing to travel outside their counties for matches, citing health concerns as Dublin went into level three.
DULHC's match against University College Cork (UCC) was cancelled three weeks ago after the College refused to give the team clearance to travel to Dublin due to the restrictions.
Earlier this week, Hockey Ireland issued three Cork clubs including UCC with warnings of sanctions if they continued to refuse to travel across county borders for matches in coming weeks. Hockey Ireland defended this by arguing it was impossible to run a national league if clubs refused to travel and that Cork had agreed to play in the competition.
DULHC had won their first two fixtures of the season with victories over Naas Hockey Club and Glenanne Sports Club. DUHC men's firsts had two losses to start the season, falling short against Bray Hockey Club and Railway Union Hockey Club.
Volleyball Ireland also announced that matches would be suspended following the government's removal of the exemption. They added: "Volleyball Ireland would like to take this opportunity to thank clubs and Covid officers across the country who have worked diligently, tirelessly and at great expense to put in place the comprehensive protocols that have so far allowed the safe return to volleyball."
The women's Trinity Volleyball team who play in the Premier Women's league had not yet begun their season after their opening match last weekend at home against Santry Calypso was postponed.