Academic misconduct is an age-old practice. It dates back to the Ming and Qing dynasties, when Chinese students used miniature copies of books to cheat in their civil-service examinations. Fast forward a few thousand years, and cheating in academia is still alive and well – it has simply taken on a new, more sophisticated form. No longer confined to the pages of tiny books, answers and essays can now be purchased and sold online through a practice known as contract cheating.
This growing form of academic misconduct "often consists of companies, regularly referred to as "essay mills" selling learners bespoke assignments, essays and even theses which learners then submit for assessment as their own work", according to Quality and Qualifications Ireland (QQI).
In Ireland, the Qualifications and Quality Assurance (Education and Training) Amendment Act 2019, bans the provision and advertisement of these services. However, as QQI points out, "it does not criminalise the learner who cheats".
ADVERTISEMENT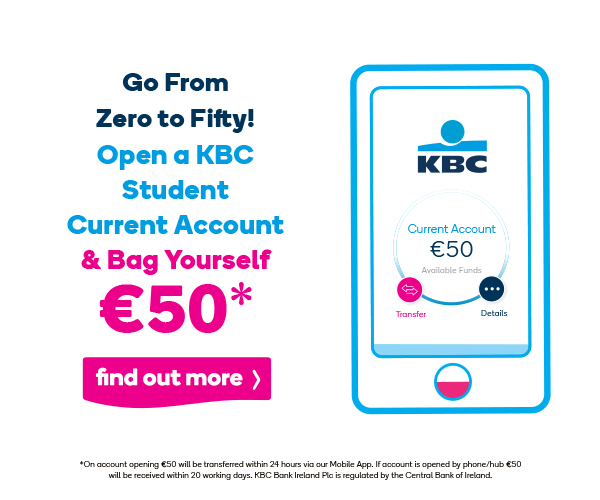 Ireland is one of the first countries in the Western Hemisphere to enact legislation to address this issue. Elsewhere, organisations continue to operate in grey areas of the law. Michael Draper, professor of legal studies at Swansea University and a member of the UK-based Quality Assurance Agency's Academic Advisory Group, says that "in the UK, there are around 26 companies, legitimately registered companies at Companies House, which supply essays".
Draper claims that "there are three factors that always play into academic misconduct". The first is opportunity. "The more takeaway assessments you have, the greater the opportunity", he explains. The second is pressure, caused by hectic exam schedules or tight deadlines, and the final is rationalisation. Draper explains that students may pacify worries by telling themselves, "'it's okay to do this because everyone else is doing this' or 'it's not illegal'".
Conversely, Cath Ellis, associate dean of education at the University of New South Wales Sydney and researcher in the field of academic misconduct, argues that "there are as many reasons why students would cheat as there are students who cheat".
Regardless of motivation, what most students do not realise, according to Draper, is that by deciding to "invest" in their university careers and purchase from these organisations, they also risk becoming complicit in a process described by Draper as "exploitation on a massive scale". He explains to me that many essay mills based outside the UK employ highly educated individuals in the global south who are paid "a pittance" to author students' academic works.
I don't think students realise that by buying these essays, they are actually helping to support an exploitative organisation.
"I don't think students realise that by buying these essays, they are actually helping to support an exploitative organisation that is taking advantage of Africans who can't get jobs, Asians who can't get jobs, and are forced to do this", Draper says.
Sadly, there is no quick fix to this complex problem. Draper explains that if these websites are shut down, "we've got to actually support these countries in terms of their economic development so that [when] people [are] forced out of these jobs, there's something to go to. Otherwise, you are just simply taking food off peoples' tables".
Another unexpected consequence is that some students have found themselves in situations where they have been blackmailed by the organisations they purchased from. "I don't think students are aware that [by engaging in contract cheating] they run the risk of being blackmailed", Draper says.
While legislation has lessened the impacts of this issue in Ireland, academic misconduct and threats to academic integrity persist. Statistics are difficult to come by online. However, in an email statement to The University Times, the Office of the Junior Dean said that "in 2015/16 [Trinity] College was made aware of 12 instances of academic misconduct. This raised to 45 in 2016/17 and stayed at approximately the same levels in 2017/18 and 2018/19 with 42 and 47 respectively. Information on 2019/20 is not yet available".
It should be noted that "not all instances of plagiarism are defined as 'academic misconduct'", so the statistics available surrounding academic misconduct may not include all instances of plagiarism the College is made aware of. Academic misconduct remains an issue in Trinity, but, according to the Office of the Junior Dean, "'contract cheating' is not, to date, a major concern in Trinity, but the Junior Dean's Office is aware of the phenomenon".
While legislation has lessened the impacts of this issue in Ireland, academic misconduct and threats to academic integrity persist.
In June 2020, Joseph Harbison, the director of undergraduate teaching and learning in the School of Medicine, issued a warning to Trinity medical students regarding suspected cheating in an Ear, Nose and Throat exam. In an email statement to The University Times, Harbison said that "the issue for the medical school is that our exams are also safety assessments for people who are going to be doctors. Therefore if we're uncertain of them we need to have them repeated to make sure that the students have the required knowledge and skills".
Of course, the outbreak of coronavirus has also presented new challenges. The move to online assessments offers further opportunity to engage in academic misconduct and, as Harbison points out, cheating online "is next to impossible to prove".
Yet, Ellis remains convinced that the move to online assessments will not have a major impact on academic integrity: "The reason why people are freaking out about Covid-19 and academic integrity is because we have lost the ability to pack people into huge halls, pop them at an individual desk, give them a pen and paper and scrutinise them, invigilate them, while they pour their learning onto a piece of paper."
At the crux of her argument is a survey of 14,000 students that looked at cheating behaviours and found that exam cheating remains the most common form of academic misconduct. "What people [think] is that we are losing a very robust way of ensuring academic integrity", she explains. "In fact, people are putting misplaced trust in the things we have lost."
Draper's research has also produced some startling results: as many as one in seven recent graduates may have paid someone to do an assignment for them and, as he points out, "they are probably under-reporting".
Moving forward, Draper believes that a combination of legislation and support from faculty can help to combat this issue. "At the end of the day, it is the relationship between a personal tutor and a student that really matters. That conversation around academic performance, making sure that students realise there is support available to develop their abilities and competency and that they don't need to actually go to these sites – that can only come on a one-to-one personal discussion", he explains.
Although the situation is improving in Ireland, globally, there is still a lot of progress that needs to be made. Until then, we are forced to watch as contract cheating continues to pose a threat to students, academic integrity and the rights of those employed by essay mills across the world.