Budget 2021 will include a €50 million fund to assist third-level students experiencing financial hardship as a result of the pandemic, RTÉ News has reported.
The news comes ahead of the announcement of the budget, which is expected later today.
The €50 million fund will provide once-off financial assistance to full time third-level students, likely to be worth €250 to each of them.
ADVERTISEMENT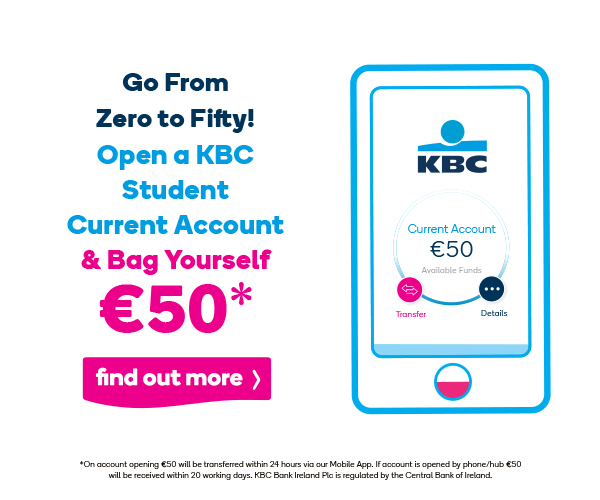 Additionally, the postgraduate grant – which covers the cost of tuition fees of certain postgraduate courses in Ireland and Northern Ireland for applicants who pass the fee contribution means test – will increase from €2,000 to €3,500 in this year's budget.
The income threshold to qualify for the postgraduate grant has also been affected, rising from €30,000 to €54,000.
Funding has also been secured to cover the additional college places created this year into 2021.
In September, ahead of leaving certificate results, Minister for Higher Education Simon Harris announced the creation of thousands of extra college places for incoming first years in an attempt to meet the increased demand for college spaces.
An additional set of college places had to be created in recent weeks for students who originally missed out on their first choice on their CAO application due to errors in the calculated grades system.
"The CAO identified that 424 students required new offers", Harris said on Twitter. "I am delighted that this morning all 424 have been offered a place for this academic year."
In its pre-budget submission the Irish Universities' Association (IUA) estimated that Ireland's seven universities will have a combined deficit of €200 million in the 2020/21 academic year.
The IUA submission is calling for a €538 million funding package for higher education, while Technological Higher Education Association (THEA) is requesting €138.5 million for technological institutions across the country. The Union of Students in Ireland (USI), meanwhile, is calling once again for the introduction of a publicly funded higher education system, starting with a €500 reduction in the student contribution fee.
USI has also called on the government to ensure that students working over summer receive the Pandemic Unemployment Payment, and to increase the SUSI grant by 10 per cent, at a cost of €16.4 million.