Dublin University Football Club (DUFC) Men's showed up on Saturday at Ollie Campbell Park looking sharp and ready. With two strong performances under their belt they had an obvious advantage over an Old Belvedere side, who were suiting up for the first time since before lockdown.
The match marked the first of the Energia Community Series – a pre-season provincial league for the All Ireland League (AIL) not set to begin until January.
At the opening whistle, DUFC continued from where they left off in their semi-final win against UCD last week, piling on the pressure early.
ADVERTISEMENT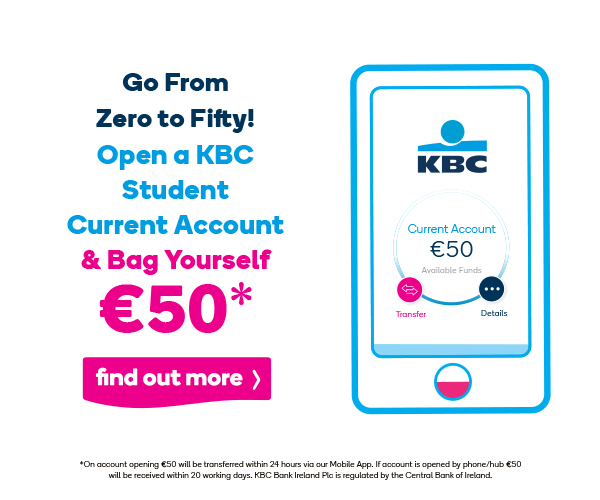 The first score came in the opening five minutes as DUFC stormed into Old Belvedere's 22 with Harry Sheridan ploughing through space with a strong carry. DUFC's backs showed off their skillset with some quick-fire passes between Louis O'Reilly and Louis Faria. The attack culminated with the backs firing the ball out to left-winger Ronan Quinn who slid in for DUFC's first try.
Full-back Rob Russell was just wide with the difficult conversion, but an early try established the tone.
Keeping their foot on the peddle, DUFC would not allow Old Belvedere catch their breath – instead, they forced them to continue to defend in near proximity to their try line.
Russell showed what he can do, using his quick feet to prance around defenders and create opportunities. After winning a penalty off a collapsed scrum, DUFC kicked the ball into touch 10 yards from the try line for another offensive threat.
The lineout led to a maul that saw DUFC swallow up the Old Belvedere forwards revealing a great disparity in strength between the two sets of rucks. With hooker Ben Nel carrying the ball, a second try seemed likely, but the opportunity was foiled after the referee blew his whistle signalling a penalty against DUFC and a fortunate break for Old Belvedere.
Over the next 10 minutes, the score line remained closer than one's eyes would expect given how DUFC were dominating possession. Another opportunity came after a great tackle by Faria, followed by Old Belvedere conceding the penalty. O'Reilly opted for the tap and go, catching Old Belvedere off guard.
Several phases of crisp passing by DUFC eventually resulted in another penalty in front of the posts, allowing for an easy three points with the kick by Russell.
Old Belvedere struggled to build any sort of momentum as half-time neared. Some 29 minutes in, a clearance by Old Belvedere was caught by O'Reilly who popped it off to Russell who again worked his magic – the speedster flew through several missed tackles putting DUFC in yet another position to score.
Nearing the 22-metre line, Old Belvedere coughed up another penalty by being too eager to force a turnover. Opting for the try, DUFC kicked the ball into touch and proceeded with a lineout. DUFC's brute physicality was not enough to see themselves over the line as Old Belvedere were relentless in their defensive efforts.
But DUFC then went to their backs. The passes out towards the left wing had slightly too much ark allowing Old Belvedere enough time to recover but Louis O'Reilly made up for it with a tremendous stutter step to dodge the tackle and secure his second try of the afternoon.
Russell hit the mark with the tough kick making the score 15-0.
DUFC managed to tack on another three points before half-time. Captain Reuben Pim came through with an athletic take off the high ball before skillfully handing it off to set up another display of sharp phases. Russell again made a breakthrough. Soon, Old Belvedere conceded another penalty and DUFC were able to expand their lead to 18-0.
Coming out of the half, DUFC kept their momentum going with a quick penalty allowing them to threaten with a lineout inside the 22. The throw-in found Nul, who powered through with the maul, looking like he might cross the line, but it was number eight Ruadhan Byron who picked up the ball after the collapse and muscled across for DUFC's third try.
With the score 23-0, DUFC were firmly in control but Old Belvedere did eventually up their form. Their best opportunity came after an errant pass out of the scrum by Oisin Mangan, possession was turned over and Old Belvedere won a scrum of their own in prime position.
Old Belvedere shocked the DUFC forwards who had looked much superior strength-wise. The referee blew the whistle awarding Old Belvedere with a penalty try as DUFC's scrum collapsed. That put Old Belvedere on the score sheet, and the gap narrowed 23-7.
Unfazed, DUFC would answer quickly. Prop Bart Vermeulen looked menacing as he charged through several black and white jerseys to fall 10 metres away from the line. The ball went out to the backs where Quinn side-stepped through a defender before passing it back out toward the centre. Aran Coleman then handed it to Sheridan who, making his debut, fell over the line in between the posts for the bonus-point try.
Old Belvedere, though perhaps knowing the match was out of reach, stayed present as they followed with another strong attack after a penalty saw them attain possession inside DUFC's 22. Their forwards struggled to make it over DUFC's solid defensive line, but better luck was found once they passed it out toward the wing. Jamie McAleese for Old Belvedere raced in to cradle the off-load and darted through a gap for their second try. The score line became a more respectable 30-14.
Credit ought to be given for DUFC who in the final five minutes or so could have easily let the clock run out, but being thirsty for one more attack they maintained their intensity. After an ill-advised kick by Old Belvedere, DUFC intercepted possession and Sheridan made a run before providing a well-timed hand off to Faria. He then dished it off to Coleman who made a short over-the-head pass to David Fitzgibbon running through near touch for DUFC's fifth try of the match.
With the score line finishing at 37-14, DUFC proved they have the offensive firepower and raw strength to compete with the top teams in the league. Moving forward with the Leinster Senior Cup final as well as the All-Ireland League, DUFC ought to have their ambitions set high.