On a sunny Saturday afternoon at Lakelands Park, Dublin University Football Club (DUFC) continued their strong start to the season in a thrilling 36-31 comeback victory over Terenure College RFC, marking their third win in three of the Energia Community Series.
But Terenure kept DUFC on their back heels throughout the first 20 minutes of the match.
The first damage came after a well-executed lineout followed by a powerful rolling maul from Terenure. A sudden break by hooker Levi Vaughan saw the Terenure side secure the try. Out-half Cathal Marsh missed the conversion but momentum was on the home team's side as they found themselves on top early 5-0.
ADVERTISEMENT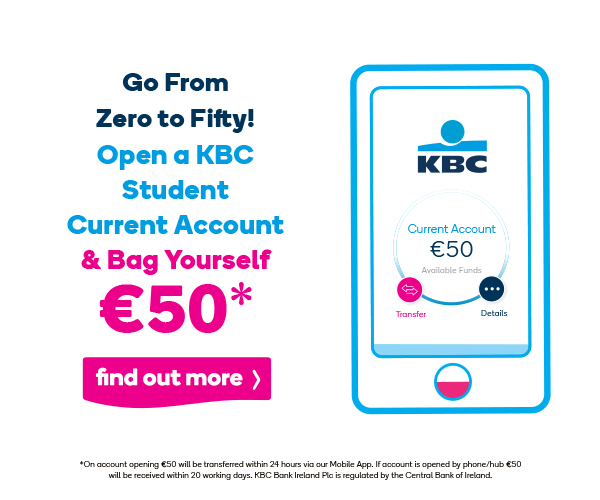 Terenure were quick to follow up with another try after a penalty by DUFC led to another well-positioned lineout. Again Terenure made use of their rolling maul to gain ground. With quick feet Vaughan broke through and pounced passed DUFC's defensive line for Terenure's second try. With the converted kick, DUFC found themselves in an early 12-0 hole.
DUFC finally put together an attack after a couple of penalties won them a lineout at the 22. DUFC this time forced their way over the try line by way of their own rolling maul. Captain Max Kearney secured the score and after a strong conversion kick into the wind by Rob Russell, DUFC cut their deficit in half.
But Terenure were quick to respond as DUFC continued to get punished for indiscipline. After a well-taken lineout, Terenure looked to their backs and with several crisp passes out to the wing, Terenure scored their third try of the match in just 20 minutes.
DUFC showed signs of frustration as Anthony Ryan was shown yellow after an illegal tackle as Terenure were about to break through chasing a kick down the pitch.
Being a man down proved costly as Terenure were able to capitalise with a lineout near the 22. Vaughan pranced around the maul before handing it back out the other way. Harrison Brewer received the ball and drew in two DUFC defenders before making a well-timed pass to Dewald Bernard who dove in for Terenure's fourth try.
Marsh's conversion sailed over, and Terenure were up 24-7. Some bad blood between the two sides became evident following the kick off as a brief skirmish ensued. No punches were thrown and it was short lived, but nevertheless this may well have awoken the DUFC side.
What followed was a powerful maul off a line-out in Terenure's 22. DUFC unlocked that familiar strength seen in previous matches, bullying Terenure's forwards on the retreat. The try was secured keeping DUFC well within reach. At half-time they trailed 24-12.
DUFC had all the momentum as the second-half began. With the wind on their side, they looked far more sharp and aggressive.
A prime opportunity to narrow the gap came with a breakthrough by the dynamic Russell who made a lengthy run before being tackled in Terenure's 22.
After winning a line out on the penalty, DUFC passed it out to their backs where the ball found Liam McMahon with plenty of space. He cruised over the try line, and with Russell on the mark, the deficit was narrowed to just five points.
Intensity on both sides picked up as Terenure looked desperate to make something happen. Russell gratefully gathered an ill-advised high kick into the wind, and proceeded to work his magic. A long and unstoppable run by the star full-back followed by a timely pass out to Ronan Quinn led to DUFC's fourth try and, with the successful conversion, Trinity had nudged themselves two points in front.
DUFC kept the pressure on by forcing turnovers and creating opportunities. A lineout just beyond the 22 developed into an overpowering maul.
Just five meters away, DUFC were relentless in their efforts to score. Once again, the spotlight fell on Russell who scampered away from two tackles before making a dazzling one-handed flick pass to the open McMahon for yet another DUFC try.
DUFC, in full control of the tempo at this stage, had come back from being 12 points down to nine points up with 20 minutes to play.
But Terenure would not concede just yet. A Terenure penalty in front of the posts prompted them to go for the try with a scrum 10-metres from the line.
DUFC were dealt a blow as hooker Ben Nel was sent to the sin-bin for obstruction after only just being subbed on.
Repeated scrums for Terenure eventually bore fruit, as DUFC struggled to hold them off. The referee awarded Terenure a penalty try and DUFC went down to 13 men with less than 10 minutes to play. Tension reached its peak as the gap narrowed to just two points.
Digging deep, the 13 DUFC men showed grit in defence as Terenure were hungry to take the lead. DUFC's James Hickey made a sensational tackle to stop Terenure in their tracks as they looked like they might break through.
Things slowed down after Terenure conceded an off-side penalty to DUFC. Russell would come through for his team once again with a tremendous 35-meter penalty kick that split the posts and gave DUFC a 36-31 lead.
Terenure were still very much alive however and with just 13 men, DUFC needed to put up a gutsy effort to prevent another Terenure try. Lagrue nearly gave Terenure the lead with a great break through run but was shoved in to touch at DUFC's 22.
A DUFC blunder led to Terenure stealing their line-out. Following that, a penalty conceded by Hickey allowed Terenure one more shot to win the match with a line-out 10 meters away.
With the match on the line, DUFC made big tackle after big tackle, refusing to allow Terenure break through for glory. It was a gallant effort that eventually paid off as DUFC somehow ripped the ball away to retain possession. Louis O'Reilly made that all-important kick into touch and with that, the bench swarmed onto the pitch to celebrate DUFC's grittiest win of the season.
To hold such a strong defensive line two players short reveals much about the character of this DUFC team. Now having gone undefeated and with three wins from three in the community series, DUFC are atop their conference. With a performance like that under their belt, confidence will be high moving forward.