This summer marks the 200th year of cricket in College Park, a landmark naturally imbued with honour and endurance. Yet it's a sign of the context surrounding this anniversary that, while such a history certainly warrants celebrating, it was not the primary circumstance of note preoccupying the men and women of Dublin University Cricket Club (DUCC) this season past.
College Park hosted cricket from as early as 1820, though it was the founding of DUCC in 1835 that really enabled the appearance of world-class talent at the ground. To have had 300 test cricketers play at the ground is impressive in itself, even more so considering this number incorporates greats such as England legends W.G. Grace and Len Hutton, and renowned all-rounder Gary Sobers.
As the main Dublin venue, College Park has hosted the Australian Men's team twice, the South Africans three times and even the West Indies as far back as 1923.
ADVERTISEMENT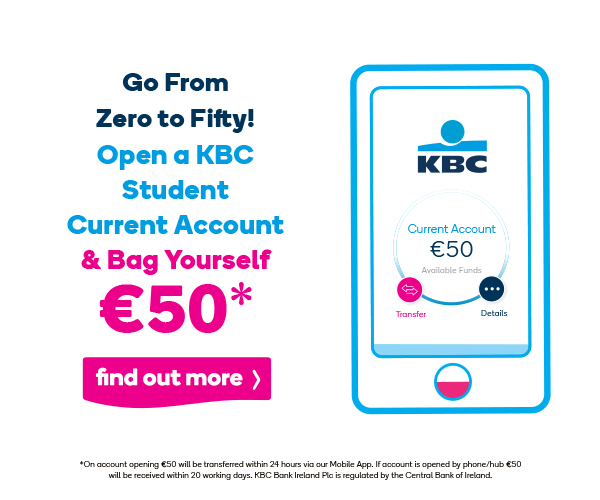 The Park has seen plenty of success, with a combined 10 trophies won in the Leinster Senior League and Leinster Senior Cup. But College Park has also been the stomping grounds over the years for an impressive array of talent from DUCC.
This long list of exceptional cricketers who are alumni of the club include former Ireland and England international and current Ireland women's coach Ed Joyce, as well as current Irish international George Dockrell who was picked for the recent test against Afghanistan in 2019.
Most recently, DUCC's Lorcan Tucker was behind the wickets in Ireland's outrageous upset against England earlier this summer.
As sports journalist Gerard Siggins's recently released almanack wonderfully illustrates, it really has been a rather enchanting 200 years.
College Park's cricketing career has withstood considerable external change too: two World Wars, Irish independence – not to mention the last global pandemic in 1918, rife as it was around the venue's last cricketing centenary. Nonetheless, this year came as a shock to the system.
"We've just had to park it for the season and hope we come back stronger next year", says Jemima Owens, captain of a Dublin University Ladies Cricket Club (DULCC) team whose entire season was cancelled.
We were already pretty decent in Division Three, and the addition of those girls this year would've really added some spice to the mix for our first season in the second division
This in itself was a rather grim state of affairs – made grimmer by the fact that this season was supposed to be their first in Division Two, a prospect all the more exciting on account of the addition of two Ireland Internationals to the DULCC ranks, first years Leah Paul and Rebecca Stokell.
"We've barely seen them play at all", laments Owens: "We were already pretty decent in Division Three, and the addition of those girls this year would've really added some spice to the mix for our first season in the second division."
The men's scene looked to be similarly bleak, having been told on March 21st that their season was over. However, a glimmer of hope appeared in July when, according to captain Michael Hogan, "Cricket Leinster came to us basically asking if we could get a team together".
April and May – typically the zenith of the cricket season – "were turned on their heads, and then, July, suddenly we were back on", he says.
With such short notice, nowhere to train and a squad scattered around various far away places, you'd forgive Hogan if he sounded somewhat petulant – a cursory glance at the season's results may also validate pessimism on his part.
However, any anticipation of ill humour would be greatly misplaced. Hogan's positivity, anchored with perspective, was striking: "Under the circumstances I couldn't really be prouder of the lads. We've a young team, this season was always going to be about development and holding our own against quality teams."
Special praise was reserved for individuals too: "Nic [Pretorius] and Sanil [Gupta] were superb with the bat, both are serious players for us especially when we lost Lorcan Tucker last year" – a loss whose weight was gruellingly exemplified in the four wicket defeat to Pembrokeshire.
"That Pembrokeshire game was a tough one – it was the penultimate ball as well", Hogan laughs down the line, though I imagine a rueful shake of the head accompanies it.
"We played well this season – it was just without that bit of luck", summarises Gupta, who, true to form, proffers a straight bat when asked about his own performances of note: "Everyone delivered on their own day."
"As a team we were brilliant – the only thing that might have been a tiny bit lacking was consistency. Next season we've got a new coach in Nigel Jones, and that will just be fantastic for the boys and the club."
As a team we were brilliant – the only thing that might have been a tiny bit lacking was consistency
An ex-Ireland international and Leinster Lightning coach, Jones comes with an imposing CV – and few are more stoked by his arrival than Hogan: "There's going to be something won in the next couple of years", he assures me.
"A real change is coming, with the sort of standard of play that we just haven't seen in the last 10/15 years here", Hogan adds.
With no freshers' fair, the club is having to look elsewhere for promotion as they hope to secure talent for the coming year. The ladies' team has been particularly industrious: "50 per cent of our freshers additions have never played before, so we've really been working on our social media side to attract interest", says Owens.
"TCD Sport have been great reposting things, so we've got a lot more followers from that, and we're hoping to release some promotional videos soon."
For the men too it's an online movement. "Usually the type of people who want to play for us have played before", says Hogan.
"It's more about meeting the rest of the squad. We had a great 'Cricket and Cans' event last year, and if we can replicate the social aspect of anything like that this year, even if it's online, that'd be ideal."
Funding is the other challenge. The bicentenary was a great opportunity to rake in support before the pandemic hit, but the club isn't giving up. "We had a dinner planned, but that's gone down the drain obviously", says Hogan – though unsurprisingly, the man retains the optimism: "We may yet have a game next year – present students vs past ones."
Fortunately, with the ladies' 75th anniversary next year, the opportunities continue: "We're hoping for a dinner in conjunction with the men's", says Owens.
But with little sign of the pandemic relenting, it seems as though next season will be a similarly rigorous test of DUCC's resilience and adaptability. However, if the past six months – and indeed the last couple of centuries – are any indication of form, the unflappable scene of 13 players in white dotted around College Park is one which ought only to be classified as historic – not history.