Historically, little comes in the way of university students and their summer adventures. While some may slave away throughout the college year for those long-awaited two weeks in the sun, others dip into daddy's back pocket for the absolutely essential three months in various gentrified Asian villages. Regardless of the nature of the trip, for many young people, time away from home in foreign lands is a much-needed incentive to trudge through the often mundane college year.
Yet like many great tragedies of our young lives, few rear-ends got the chance to grace the soft leather of a plane seat this holiday season. Empty of authentic Aperol Spritz were the hands of our young tikes, and starved of hackneyed interrailing stories were the mouths of many students across the country – truly the stuff of South Dublin's nightmares.
But as the old saying goes: when Bali won't come to you, you go to the Forty Foot. While once the familiar Trinity drawl rose from the babble of the check-in queue, DART carriages have become a haven of legions of the Arts Block army heading out to the various seaside swimming spots of Dublin. From Vico Baths to Burrow Beach, the coastline is this county's place-to-be these past few months.
ADVERTISEMENT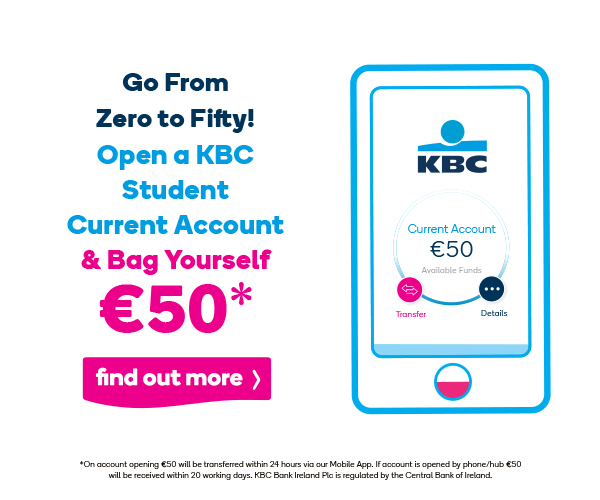 Sea swimming is a marriage of life's two greatest feelings – being completely freezing and semi-nude. While typically, most would raise eyebrows at men and women of all ages stripped down to their smallest garments, sea-swimming creates one of the most utmost blasé atmospheres a person can have – by being one tug of a bikini string away from being entirely nude with strangers.
But as the old saying goes: when Bali won't come to you, you go to the Forty Foot
For those who struggle with body positivity, feelings of poor self-worth can't entirely be solved by an untouched ASOS model campaign, but seeing real people who look like you feeling comfortable in their own skin can have a massive effect. When you're plunging yourself into sub-zero water, whether or not you might have visible stretch marks in your swimsuit seems incredibly less important – and thank god for that.
There are many different approaches to the age-old sea-swimming traditions. For certain brave swimmers, it is the choice to simply nosedive headfirst, leaving little opportunity to bow out when that Autumn air hits your nether regions. For the less courageous among us, a slow and painful approach is preferred, in which squeals of terror echo through the opulent neighbourhoods of the North and South Dublin coastlines. Regardless of methodology, we're all in this together and in this very moment, not many of us can remember why.
Yet plunging five foot into the Irish Sea isn't the single most important part of the whole charade. The build-up, and most certainly the comedown, play equally as important roles. While stripping down in front of not only your friends, acquaintances and perfect strangers may not tickle your fancy, it is most certainly an essential part of the process. If you're willing to bare all to the general public in your skimpy sustainable bikini, then you must be willing to let your pals accidentally see those questionable sheep-print undies you bought in Dunnes in 2014. Ingenious abstract towels often help avoid an accidental nipple slip, and any good friend will hold your towel around you as you wiggle out of sopping swimwear, so fret not.
Although it may not present itself as October's insatiable hobby, there is certainly something addicting about the sea swim. When you do manage to grow accustomed to the wintry waters, and you eventually will, the sea has an occult ability to free one's mind of any bunged up worries and anxieties – and little can live up to that. It resembles something of a mental reset, and when paired with that morish adrenaline rush that comes when you're three feet underwater, it is very clear why many young people have welcomed this alternative to the beaches of Brazil.
For certain brave swimmers, it is the choice to simply nosedive headfirst, leaving little opportunity to bow out when that Autumn air hits your nether regions
As the winter months approach, the once-revered Dublin swimming spots typically see less and less of our young people. While once sunset swims were swapped out for dreary December evenings inside local pubs in the winter months, national restrictions mean that nothing is certain in the social lives of students today.
There are only so many cans at the canal and socially distanced coffee dates one person can go on, and young people are running out of ideas. If little is to change for the capital, sea swimming may present itself to be one of the sole, safe ways for our young people to socialise – and I tip my flask of coffee and second-hand wetsuit to that.