Since NiteLine was founded over 20 years ago, the student-run listening service has facilitated countless students across a range of institutions, including Trinity. NiteLine is an anonymous support call service that is run by students for students to aid them in any difficulties they may be having. As well as the helpline, NiteLine offers a popular instant messaging service for students who don't feel comfortable chatting over the phone. The service is unique in that the caller stays completely anonymous and all calls are strictly confidential.
Speaking to The University Times, Catherine Kelly, NiteLine's head of publicity, says that NightLine offers a "particularly amazing" service to students. "We really empower our callers", she says, "we provide a confidential space for students to openly discuss their issues with another unknown student – this kind of service is unique in that way".
For Graham Kelly, the public face of Trinity's NiteLine branch this year, the value of the project is indisputable. "For many young people, college is their first time living away from home – it isn't always an easy adjustment and, as fellow students, we can understand and empathise with that", he says.
ADVERTISEMENT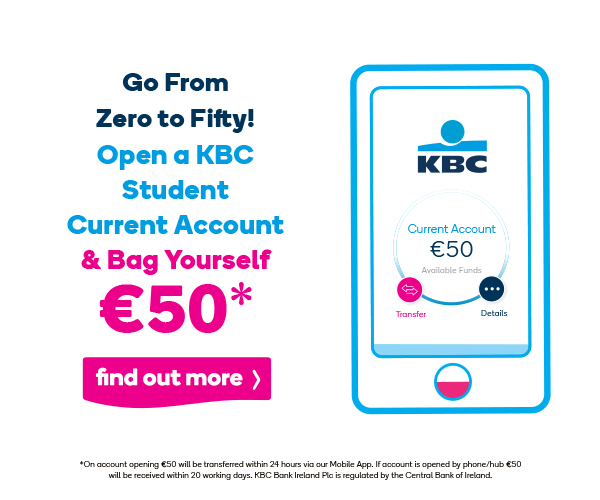 Many students may struggle to settle into college, but what poses an even greater challenge is having to admit to their difficulties. According to NiteLine's volunteers, the service aims to change that. Czara Casey, who has been involved with Niteline since 2017, operating as a phone volunteer, public face, and now as a support officer, says that "the fact that NiteLine is a peer listening service is instrumental in making students more comfortable than, say, talking to a family member".
"The fact that we are non-directive helps", Casey adds, "as a lot of the time, callers need someone to chat to, not someone to sort out their issues for them. We allow the callers to come to their own conclusion on what to do, as the only person that can truly know what is right to do is you".
We allow the callers to come to their own conclusion on what to do, as the only person that can truly know what is right to do is you.
Speaking to The University Times, Charlotte Brosnan, Trinity's former public face and phone volunteer, echoes Casey's thoughts: "The fact that we are also students emphasises our empathy for our callers – we are coming from a place of understanding." But a NiteLine volunteer's ability to empathise comes not only from their shared student experience, but also from the training they are required to take, which is based on the Samaritans model. According to Brosnan, the training is crucial to the success of the programme in outlining to volunteers why they should not "give advice or put [their] own prejudices on the conversation".
"The most important skill our volunteers learn is active listening, it is crucial as we don't want the caller to feel judged or told what to do with their problems", Brosnan adds.
NiteLine not only offers students a confidential space to open up and discuss issues that are troubling them, but also offers other students the chance to help out their peers in a very meaningful way. For Graham Kelly, working with the service "has been a very rewarding experience". "I wanted to give back as a student – the atmosphere at NiteLine is particularly welcoming, it really feels like a community", he says.
Kelly says that every call is unique because everyone's situation is different: "There really is no typical NiteLine caller – we take a range of calls from personal issues to exam stress, even a night out gone wrong – the subject can be anything the caller wishes to talk about." But the real beauty of the service, Kelly says, is the fact that "it gives an opportunity for two students that might not otherwise ever meet each other, to interact in a safe and non-judgemental environment".
Some students have dedicated hours of their free time over the course of several years to the service. One such student is Roisin McGuigan, who has been working with NiteLine since 2015 and served as a publicity officer, trainer and is currently the coordinator of NiteLine Dublin. According to McGuigan, September and October have always been the busiest for the service, as students struggle to settle into college. "We put a lot of effort into advertising at this time of the year to make sure new students know about us – the start of the academic year can be a really difficult time for a lot of students."
The stark change to online classes and lack of social interaction might pose an increase in loneliness calls from students.
Since McGuigan started working with NiteLine in 2015, much has changed – most importantly, it has shifted its focus from calls to instant messaging. As she points out, "the majority of students use our instant messaging service to communicate with us, only 25 per cent of our conversations are phone calls".
When the pandemic hit, the instant messaging service proved to be a saving grace for NiteLine, as volunteers lost access to the NiteLine office and had to close the phone service. But that wasn't the only challenge the coronavirus pandemic threw up for the service, which is continually having to adapt to new restrictions, all the while aiding students who are similarly facing an unprecedented set of circumstances.
"We know that this year will be challenging, and we have to prioritise the health and safety of not only our callers but also our volunteers", McGuigan says. "This year, we are focused on doing everything possible to run the best service we can. We plan to open in mid-September for both phone calls and instant messaging, as per usual."
Graham Kelly admits that volunteers are keenly aware of the new and challenging issues that students will encounter in the coming weeks and months. "The stark change to online classes and lack of social interaction might pose an increase in loneliness calls from students", he says. "It is important to note that our volunteers are not counsellors, but we will lend a helping ear. College will definitely be a difficult adjustment this year."
NiteLine is completely free to call from all mobiles and landlines and is available at 1800 793 793. It is open every night of term from 9.00pm to 2.30am. NiteLine's free instant messaging service and a list of other support services can be accessed at www.niteline.ie. Any student of Dublin Business School, Maynooth University, National College of Art and Design, Royal College of Surgeons, Trinity and University College Dublin is a candidate to be a volunteer with service.