Six residents in Trinity Hall (Halls) were this week fined €250 each for hosting an indoor gathering, which is forbidden under the complex's coronavirus restrictions.
Two of the students involved confirmed to The University Times that they and four others were called to a disciplinary meeting, held over Zoom, where they were issued the fines.
One of the students, who spoke on condition of anonymity due to the sensitive nature of the issue, said that initially, only Halls residents were gathered in the apartment in question. Halls residents are currently banned from visiting each other's apartments, which is in line with the government's blanket ban on household visits due to the pandemic.
ADVERTISEMENT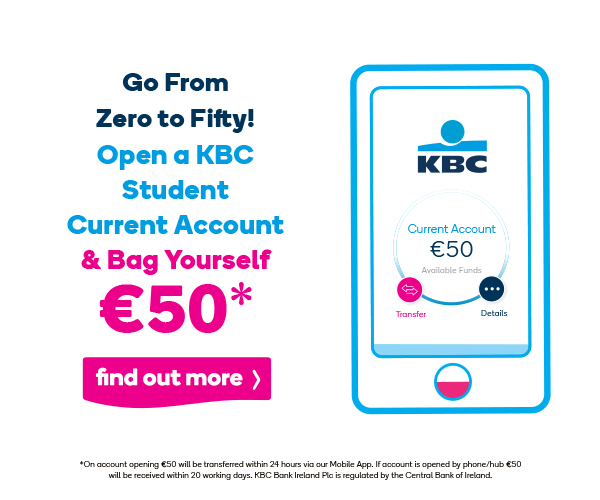 After a time a number of non-residents joined the gathering and the Warden was alerted due to the level of noise coming from the apartment. The non-residents have not been sanctioned by Halls.
One of the students who spoke to this newspaper said that a €250 fine was "ridiculous".
"€250 is like two months' shopping for [students]", they said.
The student also said that the group of six were told at the disciplinary meeting that any future applications to live in on-campus accommodation could be negatively affected by their breaching restrictions.
In an email statement to The University Times, Halls warden Roja Fazaeli said that "all applications for rooms on campus are considered by the Registrar of Chambers, who allocates rooms on behalf of the Provost. Every application is considered individually at the time of application", but did not specifically address the question of whether or not future applications to Trinity accommodation will be affected if a student faces disciplinary action while residing in Trinity Hall.
"All residents at Trinity Hall will have received Trinity Hall's rules and regulations for the academic year 2020/21", Fazaeli said. "In that document it states: 'In the event that a student is brought up on charges with regard to a breach of rules and regulations they will first be interviewed by the Warden and one of the Assistant Wardens in a disciplinary meeting (online or in-person as current regulations dictate) before a course of action is determined'."
"Students may choose to have their College Tutor present during the disciplinary meeting", she continued. "All fines and disciplinary action are subject to the judgement of the Warden, Deputy Warden and the Junior Dean."
"Students will not have their licenses revoked under level 5 according to government guidelines", she added.
In an email statement to The University Times, Trinity media relations officer Catherine O'Mahony said that College would not comment on an individual case "in the interest of student confidentiality".
Earlier this year, Trinity announced that residents who allow guests into their apartment – during the day or overnight – may face eviction. This rule will remain in place for the duration of this semester.
Last month, eight students told The University Times about a culture of intimidation and fear at Trinity Hall during the coronavirus pandemic. Students face evictions and threats of fines worth hundreds of euros if they break the complex's strict rules, making residents feel afraid, unwelcome and as if they are in "prison".
Isolation and loneliness was a common theme among the interviewees – all of whom had only recently moved up to Dublin. They felt that the College was not taking the mental health of students into account in its policing of Halls.
One of the interviewees who had broken coronavirus rules by visiting a friend told this newspaper that their only flatmate frequently travels home on the weekends, leaving the student alone for much of their time in Halls.
"I'm by myself, is there anything we can do about that?", they asked during a disciplinary meeting with the Warden and the Junior Dean. "That's what made me act in the way that broke your rules because I was by myself. I was really lonely. I was really sad."
"They want to be careful of health but I think they've completely forgotten about people's mental health, like completely", the student's friend told this newspaper. "I would say they don't even know what's happening up in there. Because there could be someone literally stuck in their room in absolute horror, like they are so unhappy. And they don't know."
Residents are not allowed to visit any other apartment in Halls other than their own. Any large congregations outdoors are also banned, and students in breach of this regulation will face disciplinary action and a fine.
Social distancing and face coverings are required in all "communal areas of Hall such as Reception, Oldham House, the laundrette, the Smiles Convenience Store, and lifts". Students must also regularly clean and disinfect shared spaces in apartments.
At the beginning of September, The University Times reported that Halls residents sharing an apartment will be considered to be members of the same household if one of the flatmates catches the coronavirus.