Everything and nothing has changed since I was at University College Dublin in the 1970s. Most people in Eastern Europe lived under a dictatorship, as did most in Latin America. Racism was legalised in apartheid South Africa.
In Ireland, gay friends and LGBQ+ people across the country were ostracised, criminalised, and terrified. There were no mobile phones or internet. Television programmes in colour were exciting.
All that has changed, but so much has stayed the same. Human Rights Defenders (HRDs) are still being jailed, attacked and killed for their peaceful human rights work on every continent. Much of the world is still living under dictatorships, and authoritarianism is making a comeback.
ADVERTISEMENT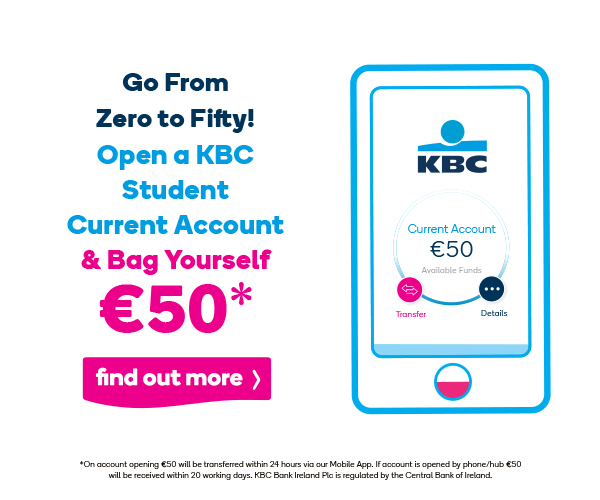 The coronavirus pandemic is a new challenge to HRDs, and we haven't faced anything like this before. Since I took up the job of UN Special Rapporteur for Human Rights Defenders in May, I've been talking to Human Rights Defenders across the world most days, hearing directly from them how the pandemic is affecting their work.
Some tell me that they have the virus or are caring for those who do. Others say the pandemic is being used as a pretext by governments to silence them, and that the pandemic makes their work more dangerous.
Women HRDs in Latin America told me last week that for some time their colleagues have received death threats, and threats to their families. When this happened before, the defender might be able to escape somewhere else or send their children away to safety. But now, because of the pandemic, travel is restricted and it's difficult or impossible to get away.
Although the virus is new, this struggle for people to have the right to tell the truth, to present facts, and for a free media, is an old one.
Like many other people, HRDs are being forced to work from home, which also brings new dangers. When so much of their work is done via the internet, there's the obvious risk of being targeted digitally, of being hacked. Some tell me that when they're on the move, visiting communities and travelling around, they're harder to find. Now they're often stuck at home for long periods and feel like sitting ducks for those who want to attack them.
I've spoken to HRDs who have been targeted by authorities for trying to tell the truth about the pandemic. Some have been detained or harassed or fired from their jobs for exposing government corruption or false figures, or for revealing that medics and others don't have adequate personal protective equipment.
Although the virus is new, this struggle for people to have the right to tell the truth, to present facts, and for a free media, is an old one. Now it's complicated by the rise of fake news and the tech that enables it.
While tech is helping HRDs connect to each other across the world, it's also enabling violent attacks and murders, as perpetrators can more easily track HRDs. Many HRDs tell me about death threats being made on Facebook or other social media platforms.
No-one knows the exact figures, but hundreds of HRDs, women and men, adults and children, are killed every year for their human rights work. More than 300 of these murders were documented in 2019. My next report to the UN Human Rights Council will be on this issue. Last month Zara Alvarez was shot dead in the Philippines because of her work advocating for farmers' rights, and we receive reports almost daily of either murders or death threats against HRDs.
These are tough times, but we've come through tough times before, and we will again. When I see the courage, determination, and the sheer stubbornness of HRDs in persisting, in not giving up, in not taking the easy way out, I know we're making progress.
After you leave university you have around 2,000 weeks left before you retire. Whatever you do you'll have the opportunity to help improve human rights, to help support Human Rights Defenders.
Fréderic-Marcus Kambale was killed by police in a peaceful demonstration in May. He was an HRD and member of the organization Lutte pour le Changement (LUCHA). LUCHA is a non-violent and non-partisan youth civil society movement founded in June 2012 in Goma, North Kivu. The movement advocates for social justice and accountability in the Democratic Republic of Congo through campaigns, and encourages Congolese citizens to fight for the promotion and respect of human rights.
Loujain Al Hathloul has been in prison in Saudi Arabia with other female defenders for more than two years. She advocated for women's rights, including the right of women to be allowed to drive in Saudi. Her family says she was electrocuted and whipped, and that she refused an offer to be released if she made a video saying she hadn't been tortured.
She is one of many young, inspirational HRDs I see all over the world. We see students and other young people risking their safety to push for progress in Thailand, Belarus, Hong Kong and dozens of other places. Whether you call it naivety or idealism or a sense of duty, it's the same impulse to fight for rights that was there in the 1970s. My generation of students helped bring some positive change in the world, and yours can too.
After you leave university you have around 2,000 weeks left before you retire. Whatever you do you'll have the opportunity to help improve human rights, to help support HRDs. Businesses are becoming bigger players on human rights – realising and accepting their responsibilities.
Closer to home, the Centre for Social Innovation at Trinity Business School is benchmarking the 50 publicly owned businesses in Ireland as well as the 10 largest semi-states against the UN Guiding Principles on Business on Human Rights. The report will be out in November – let's see which companies give human rights and environmental issues due diligence and monitor and account for the impact their business may have on communities. If you end up in a business that has a negative impact on humanity, you can call it out and start the change from within.
Seamus Heaney the Irish Nobel Prize winner said "I think we were put here to improve civilisation". It is a choice. But we have to choose it every day.