At Trinity Sport's annual scholarship award event, held virtually this year, a panel, including Ryan Baird, Rebecca Stokell and Ed Joyce, spoke about issues ranging from the impact of coronavirus on sport to the difficulties for student athletes in balancing their academics.
Both Baird and Stokell are Trinity Sport scholars: Baird being a professional rugby player for Leinster and Stokell an Irish international cricketer. Joyce, a Trinity graduate as well as a former Irish and English international cricketer, is now Head Coach for Ireland's women's cricket team.
Moderating the panel was Trinity's Head of Sport and Recreation Michelle Tanner. Opening the discussion, Tanner congratulated this year's sport scholars whom she deemed are among the "strongest calibre" seen in Trinity in recent years. "We are very excited about their prospects and potential", she said.
ADVERTISEMENT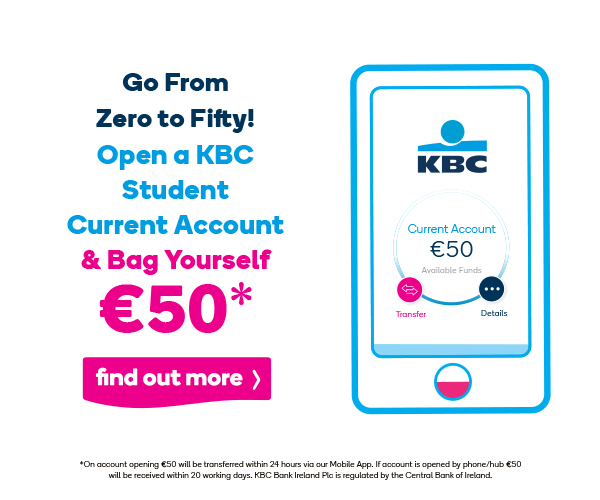 Tanner spoke about the impact of the coronavirus on sport noting that plenty of challenges have had to be dealt with. She also mentioned, however, that the pandemic has "given us a renewed appreciation, with what our sport athletes have coped with".
Tanner went on to speak about the responsibility Trinity Sport scholars have as ambassadors for the College. "You're all Trinity Sport ambassadors", Tanner said, "it is a responsibility, we see it as that, but we want it to be a positive responsibility and one that you enjoy."
The panel discussion itself took a serious tone, and a degree of awkwardness was perhaps inevitable given the nature of corporate-style webinars.
Speaking first, Joyce voiced the challenges athletes have faced from the pandemic. For the women's cricket team in particular, Joyce said: "It's been tough – the girls haven't played for 14 months, since September 2019 in the World Cup qualifiers."
"It's been tough on the players more than anything else really", Joyce added. "Planning training when you don't know when your next game will be is really, really tricky."
Joyce's squad, of which Stokell is a part of, have their sights focused on the upcoming test tournament in Spain where they will be facing off against Scotland beginning the Monday after next.
For Joyce and his team, finally returning to fixtures is something to look forward to. "You play the sport you play to play games", Joyce said. "You don't do it to train."
Speaking on the difficulties of lockdown for a high performance athlete such as himself, Baird said that "it was obviously tough" as the team were supposed to be heading to South Africa for a two-week tour when lockdown hit.
Focusing on the positives, however, Baird said he saw the lockdown as a rare chance to take a break from rugby and spend time with his family. "I thought: 'I'm never going to get this opportunity so I figured I'd make the most of it.'"
Still being able to continue with weight training, however, Baird admits he burnt out over lockdown. "There was still training to do – the weights were always there", he said, adding however, that motivation kicked in again once the season came back around.
Baird and Stokell continued by discussing how they manage to balance college life with competing at a high level in their sport. Baird explained that "it's nice to have something else to do" and "to stimulate a different part of your brain". Stokell added to this, explaining that structure and time management is essential.
When asked if he was happy with how women's cricket has progressed and if they had received the support they needed, Joyce said that the World Cup qualifiers will be of massive importance in getting the women's team to that next level.
Success at the world cup qualifiers could boost Ireland into the top 10 countries thereby playing for the ICC Cricket World Cup Super League. This would mean a guaranteed list of fixtures for the next several years as well as marquee fixtures abroad every year. It would also help them to attract sponsors and sign players to contracts, a huge step toward forward for women's cricket in Ireland.
"If we don't then we're probably stuck where we are at the moment, so we have to get up to that level", Joyce explained. "So there's a bit of pressure there."
Stokell spoke about the challenges of playing at an international level without professional contracts: "It's sometimes very frustrating as a lot of us are still in school or have part time jobs so some of us can't commit full time because we aren't making enough money."
However, she said that the team is "going in the right direction" and added: "We definitely do have a very tight knit group here though, we're looking forward to moving it forward from here."
Speaking about his upcoming rugby ambitions, Baird said that an injury at camp set him back from wearing the green jersey for the first time after getting the call up for Andy Farrell's Six Nation squad. But having returned to full training, Baird said he's ready to get back into form.
The top priority for Baird right now, he said, is to prove his worth for the Leinster squad: "It's all about playing for Leinster at the moment."
"I've put aside the aspirations for Ireland at the moment for now. It's all about getting some minutes under my belt with Leinster and proving my worth there."
The discussion wrapped up with the panelists offering advice for Trinity's new sports scholars this year. All three agreed that having structure was key to putting yourself in the best position to succeed while adding that enjoying college is also essential.
"I think you just have to get that balance right", Joyce said. "Your sporting careers are important but it's also important that you come out with a 2:2 as well", he added, evoking widespread grins from Baird and Stokell.