Three of Trinity's top professors – Prof Jane Ohlmeyer, Prof Linda Doyle and Prof Linda Hogan – will put their names forward for the Provost elections this year.
Ohlmeyer, Doyle and Hogan tonight confirmed to this newspaper that they intend to apply for the position.
Provost Patrick Prendergast will finish his term on July 31st, and the next head of Trinity will take charge the next day.
ADVERTISEMENT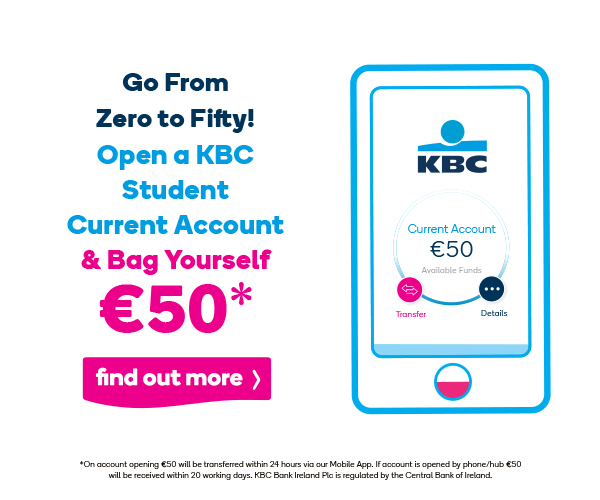 The brief of the job is vast: a 10-year term of office at the helm of Ireland's most prestigious university, leading its academic, administrative and financial affairs.
The road to the job is a long one: applicants must go through an interview process before being elected by academic staff – as well as a handful of student votes – and appointed by College Board, the chief governing body of the College.
Applications for the position of Provost close on December 4th, and interviews for the position will take place over the course of December and January by the Interview Committee, which has been appointed by the College Board.
Campaigning will then begin on February 5th and end on April 7th, with elections taking place on April 10th. The elected candidate's name will then be brought to Board for approval.
Prof Jane Ohlmeyer was previously the director of the Long Room Hub until earlier this year, having been elected in 2015. She is also a Fellow and is an expert in early modern Irish and British history, holding the title Erasmus Smith's Professor of Modern History at Trinity. She is also the chair of the Irish Research Council.
Ohlmeyer has proven to have a penchant for attracting funding for research projects, having previously secured €1 million from the Irish Research Council for the Humanities and Social Sciences, the Arts and Humanities Research Council and Trinity to digitise and publish online the "1641 depositions", compromising of transcripts from the 8,000 depositions, examinations and associated materials of Protestant men and women in the wake of the Catholic rebellion of October 1641.
Ohlmeyer was also central to the foundation of the Humanities Serving Irish Society consortium, and is the Principal Investigator for Trinity's part of the "Humanities Serving Irish Society" which was awarded €10.78 million as part of Programme for Research In Third Level Institutions.
This election will be Ohlmeyer's second crack of the whip, having ran unsuccessfully for the position of Provost in 2011.
Prof Linda Doyle recently stepped down from her position as the Dean of Research, a role she has held since January 2018. Doyle, one of Ireland's leading researchers, was the first woman to take up the role in almost a decade.
As Professor of Engineering and the Arts in Trinity, Doyle's profile has risen quickly in College over the last 20 years, receiving plaudits from Provost Patrick Prendergast and leading one of Ireland's brightest research centres.
Doyle was the founding Director of CONNECT, a Science Foundation Ireland research centre focused on telecommunications.
Doyle's research has centred around bringing the creative arts together with engineering. She founded the Orthogonal Methods Group which is a research initiative that seeks to work across a number of disciplines.
Doyle is also known for her work promoting women in engineering and computer science and has been involved in such initiatives as Girls in Tech, Teen Turn and HerStory.
Prof Linda Hogan, currently Professor of Ecumenics, is a former Vice-Provost of Trinity.
Hogan served as Vice-Provost for five years, from 2011 to 2016, during which time she faced the fallout of the 2008 financial crash and its impact on higher education.
Speaking to The University Times after finishing up in the role, Hogan said: "It has been a challenge to keep the optimism and confidence in the worth of what we're doing, the excellence of what we're doing, while also recognising that people are also feeling the stress on the system, and students are increasingly in financial and other distress."
Her research has focused on inter-cultural and inter-religious ethics, social and political ethics, human rights and gender.
In 2013, it was reported that Pope Francis had considered appointing Hogan the first female cardinal of the Catholic Church, after she was nominated by Fr James Keenan, a professor of theology at Boston College.
Hogan is a member of the Irish Council for Bioethics and has been a Board member of the Coombe Hospital, Science Gallery and Marino Institute of Education. She has also served as a consultant for a number of national and international organisations.
Correction: 16:11, November 20th, 2020
An earlier version of this article incorrectly stated that Prof Jane Ohlmeyer was currently the director of the Long Room Hub. In fact, she was director until earlier this year, when Prof Eve Patten took over the position.