With four major wins already this year and a former BBC Young Sports Personality of the Year final under his belt at the age of just 22, flat race jockey Tom Marquand is a man who has made an exceedingly strong start to his horse racing career.
Considering the first of his British Classics was secured as recently as September 12th – and only after first-choice rider Shane Crosse tested positive for coronavirus the day before race itself – you'd forgive Marquand for being perhaps over-excited or even over-awed after such a rapid ascent in the sport.
Speaking to the TCD Horse Racing Society, however, Marquand shows no such immaturity – something the 34 other enraptured listeners present on the Zoom call will surely corroborate. What they instead encountered was a man who was as evidently grounded as he was obviously talented – but a man whose modesty ought not be mistaken for mere contentment.
ADVERTISEMENT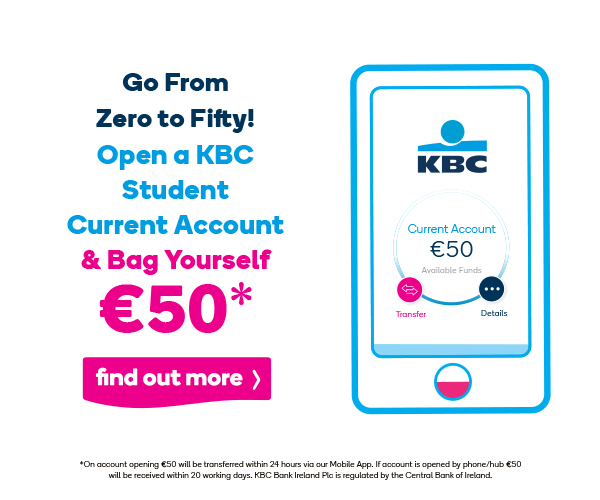 Growing up near Cheltenham meant "horse racing was always a thing for me", recalled Marquand of his earliest memories of the sport. "It wasn't because of my parents though. They were totally uninterested in racing."
Whilst his parents' lack of enthusiasm for the sport may well be a factor in the noticeable humility of the man, so indifferent were they that he almost ventured down a rather more disparate career path. "When I was 11 or 12, I fancied myself as a skier, but that didn't stick. I'm pretty glad I went down the avenue I did."
After another win (this time at Lingfield) just hours prior to joining the society's Zoom call, it would appear that Marquand is reaping the rewards of the aforementioned avenue selection. However, when society president Robert Dargan queried the biggest influence on his career successes to date, Marquand was unhesitating in his accreditation.
When I was 11 or 12, I fancied myself as a skier, but that didn't stick. I'm pretty glad I went down the avenue I did
"Definitely my parents", he declared, unabashedly acknowledging the cliché. "Despite their lack of interest, I've been extremely lucky how they've supported everything I've wanted to do. Especially their decision to support my plan to leave school at 16 – quite a big decision – was just pivotal for me and my career."
Where some in his position may rue the initial lack of interest from his parents in the sport, Marquand sees it differently. "It really taught me to be self-driven – to go out and get things. It was a really good lesson for me early on."
The questions soon became of a more technical nature, with Dargan asking what aspect of racing was most overlooked by budding jockeys. Marquand replied: "Fitness and wellbeing… a high level of fitness is so important. A lot of lads don't always appreciate what it can do for you."
Marquand exemplified the help provided to him by the "couple of hundred miles a week" he did on his bike over lockdown, evoking from the Zoom gallery a reaction whose defining features were puffed cheeks and raise eyebrows – an unmistakably reverent reaction, but one that by no means equated to the understated manner in which the fact was originally stated.
Upon being asked what set the top jockeys apart from the rest, Marquand said that "it's their mentality".
He put it in a manner which implied he was well acquainted with what it took to be the best. "For every 100 or so capable jockeys, only 15 will see any success, and that's because of the way they take the pressure. They've proved to be versatile and tough".
Fitness and wellbeing… a high level of fitness is so important. A lot of lads don't always appreciate what it can do for you
This line of questioning was the closest Dargan came to breaching the walls of Marquand's impermeable professionalism: when discussing the importance of diet, Marquand then admitted that he had a Japanese take away waiting for him upon the conclusion of his Zoom commitment – though the sushi is hardly enough to earn the man a place on Weight Watchers.
Marquand then proceeded to navigate his way through a series of questions (which, given the subject matter, bore a threat similar to that posed by a minefield) about his girlfriend British jockey Hollie Doyle. Dargan asked what it was like to race and live with Doyle, before referencing a witty (though bold) tweet he wrote in response to being asked how he would poorly explain what he does for a living ("I chase my girlfriend around a field carrying a whip"). Marquand neutralised the hazard with admirable diplomacy and humour.
When questions were opened to the floor, Charlie Coonan asked what Marquand's plans were for the winter. "Definitely going to Australia", replied the man dubbed "Aussie Tom" by the press down under after his successes there. "I really benefited from going down to Australia last year, so will do so again."
"Would you consider fence racing?", asked Becky Coonan. "I'll ride on the flat for now, and if I get too big, I'll go on the jumps", laughed Marquand.
Attended by pupils from University College Dublin, University College Cork and University Limerick, it was another memorable event hosted by the TCD Horse Racing Society following on from their talk with Joseph Patrick O'Brien last month. The club says they hope to host similar types of talks in the coming months. Like Marquand, I suspect we haven't heard the last of them.