The Irish government will fund an Erasmus+ scheme for students from Northern Ireland, allowing them to take part in the study abroad scheme post-Brexit, RTÉ News today reported.
British Prime Minister Boris Johnson revealed that the UK had rejected an offer to remain a part of the Erasmus programme as per the agreement made between the UK and the European Union (EU) on Christmas Eve.
Speaking to RTÉ News, Minister for Higher Education Simon Harris said: "The Government of Ireland made a very solemn commitment to Northern Ireland that, even after Brexit, we would make sure that there were still ways for us to cooperate and collaborate in relation to higher education."
ADVERTISEMENT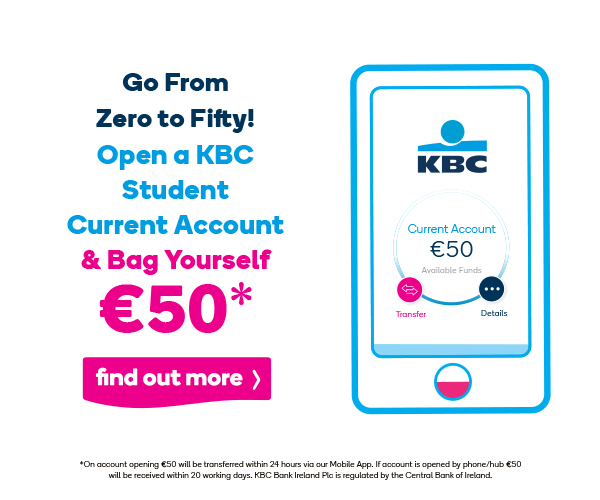 "I've sought and secured Government approval now to extend the benefits of Erasmus+ to students in Northern Ireland even after Brexit. I think it's a very practical example of us wanting to continue to collaborate with Northern Ireland post-Brexit."
"Almost every day I talk about the importance of collaborating on a north-south basis and the importance of working together with the higher education institutions in the North."
"I think it would have been a real missed opportunity if Brexit had happened and we didn't have this ability to collaborate across the European Union. It's really important that students in Northern Ireland can continue to access Erasmus+."
Harris also said that he considers the scheme "an investment in relationships between institutions north and south" and that the commitment to the scheme will be a "permanent commitment, that as long as students in Northern Ireland wish to avail of this option we will put that option in place".
The scheme the government will fund is estimated to cost around €2.1 million per year although last year Minister for Foreign Affairs and Defence Simon Coveney said that the scheme could cost €4 million per year.
All full-time students studying in Northern Ireland will be eligible and holding an Irish passport will not be an eligibility requirement, meaning that British passport holders can also avail of the scheme.
To avail of the scheme, students from Northern Ireland will have to temporarily register with a higher education institution in the Republic of Ireland.
The government will also prepare plans to ensure that students who avail of the scheme have healthcare coverage, as after December 31st, the UK will no longer have access to the EU European Health Card.
The plan will most likely require students to retain their receipts so that they can be reimbursed by the Health Service Executive (HSE) for any medical expenses.
Last year some 649 Northern Irish students went on Erasmus.
Applications to Trinity from Northern Ireland dropped by around 20 per cent last year. This drop was on top of a 20 per cent decrease in applications from Northern Irish students the previous year.
After concerns over the impact of Brexit on university entrants, the government announced last year that UK students wishing to study in Ireland this academic year will continue to pay the current rate of fees.