In a year in which College has largely been deprived of sport, Dublin University Central Athletics Club (DUCAC) is hoping to lift the spirits of Trinity's sports clubs by offering gifts to all captains, secretaries, treasurers and public relations officers.
DUCAC told Trinity sports clubs in an email: "We know that training, all meetings and gatherings have not been going as planned this year."
"To spread a little cheer, we got a surprise for all captains, secretaries, treasurers and PRO's just to say thank you for hanging in there."
ADVERTISEMENT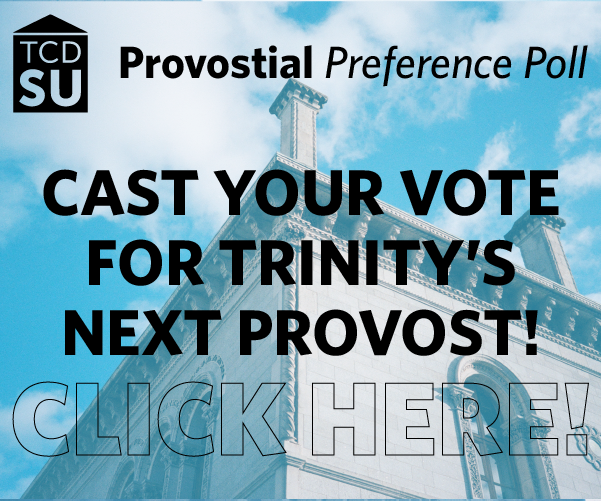 DUCAC added that each one will be given a box that can be picked up outside the Sports Centre today or tomorrow.
Handing out gifts to some 200 club committee members may be an indication that DUCAC's finances are in good health as this year draws to a close.
In October, this newspaper reported that Trinity's Pavilion Bar – one of DUCAC's main sources of income – is likely to break even for the 2019/20 financial year, despite being closed since mid-March due to the coronavirus pandemic.
Speaking at the Dublin University Central Athletic Club (DUCAC) AGM in October, Pav chairman Cyril Smyth said that while he has not seen the bar's full accounts, "the financial year balances just about".
Crippling restrictions have been a tremendous hurdle for the sports clubs this year – in particular after the freshers' fair moved online and restrictions hampered what clubs could offer.
Indoor clubs were hit particularly hard as, even in September, restrictions severely limited any sort of group activities that could go on. As an indoor and contact sport, DU Karate Club and DU Boxing Club were among those unable to do anything in person since March.
But many clubs did their best to keep spirits high in recent months. Movember proved the perfect opportunity to maintain their engagement. Some 37 of Trinity's sports clubs and societies took part in the charity campaign this year raising €75,000 for a variety of men's health organisations. Dublin University Football Club raised an astonishing €13,000.
Sports clubs took part in a whole range of challenges including growing moustaches, but also running long distances throughout the month and, for some, swimming in freezing cold water. Members of DU Sailing Club, for one, braved the Irish Sea in each of the 30 days.