As the frenzy of Christmas shopping commences, we are once again permitted to stroll through the twinkly streets of Dublin with a mulled wine in hand, and to-do list in pocket. Novelty though it is to be out shopping again, it can be stressful, with reams of questions rushing through your mind at every moment: Am I leaving someone out? Is this thoughtful enough? Will a One4All voucher suffice? Can I just spend it all on myself? Please?
Fear not, for our fashion team have helpfully collated their top picks for this Christmas, guiding you in your endeavours to support local while also not forgetting anyone on your list.
Elizabeth Ring, Fashion Editor
I got hooked on astrology in March, when the first lockdown hit, and ever since I have been slowly collecting zodiac trinkets and accessories. Top of my wish list this year is a gold Scorpio medallion from Sorcha O'Raghallaigh, a young Irish designer who creates incredibly chic clothing and jewellery. Necklaces come in varying sizes ranging from €65 to €80 – the perfect present for all the aspiring Mystic Megs out there.
ADVERTISEMENT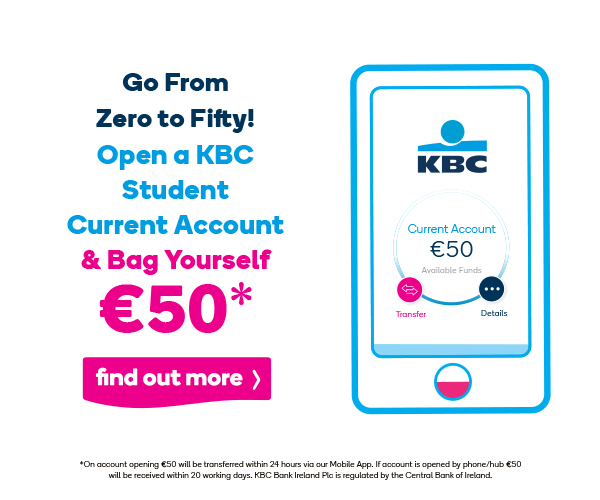 For those of you looking to add a little glamour to your PPE this Christmas, Aisling Duffy's embellished masks are the perfect choice. The mismatched patterns, silver sequins and colourful ribbon are the sartorial equivalent of adding tinsel to your Christmas tree – they are smile-inducingly sparkly and joyous! The €26 price tag also makes them the perfect price point for a Kris Kindle present.
Finally, handmade tote bags from Lily the Pink on Depop are a fabulous gift for any eco-conscious fashionista, as these bags are made to order and shipped in packaging made from 100% recycled plastic. I have my eye on the acid green tote bag (€22) as well as the leopard print tote and matching mask (€30).
Chioma Muoneke, Contributing Fashion Writer
I've recently become a little bit obsessed with colour and maximalism, which is a step in a new direction for me. Maybe it's the fact that I've been wearing the same pieces over and over, but bright and colourful accessories are on my wish list this year.
Mála Studio, an Irish designer based between New York and Dublin creates the most fantastical bags you'll ever see, using rope reminiscent of the kind we played skipping with in primary school. Moulded into different shapes, these bags are wearable art. What makes them even better is that they're named after things of an Irish childhood, for example, the "Hubba Bubba" or "Spice Bags". Though definitely falling into a higher price bracket, it's a worthwhile investment.
Another accessory I've been loving is Ciara Allen Designs' fur bags. Cosy and cute, this shoulder bag will both keep you warm and serve as the perfect everyday accessory. Fur bags are a promising trend and what better way to partake than supporting this up-and-coming Irish designer? Sold in three colours (black, white and orange), there's ample choice and retailing at €55, they're the perfect gift.
Last on my Christmas wish list is the perfect pair of leather trousers. From the newly launched affordable luxury brand Cultrsvn, the "onyx black leather trousers" can be dressed up or down. For €95, they're sure to add an edge to any outfit.
Alex Murray, Deputy Fashion Editor
Topping my Christmas list this year is a Wild Éire silver beaded top. Priced at €30, this piece would be perfect for any upcoming dinners or nights out – one to save for a non-lockdown world. As the name would suggest, Wild Éire is an Irish company which sells and reworks handpicked vintage garments, with the aim of reducing the detrimental impact of the fast fashion industry on the environment.
Another item I have my eye on is a pair of funky turtle earrings from the Lazy Banana Shop on Depop (€10). Not only are these earrings beautifully crafted and extremely affordable, but they are sure to get the conversation started around the table at Christmas dinner!
For those of you looking for something to motivate you in January when the inevitable health kick starts again, the Swift High-Rise Legging in Green from Gym + Coffee is the perfect gift. Although these might be a bit on the pricey side at €65, this Irish-based company has proven that its quality is worth the extra cash. Will I actually hit the gym this January? No, most likely not. But will I lie around my house in these extremely flattering and comfortable leggings? Yes, yes I will.
Emily Kenny, Contributing Writer
Brick Bear Clothing is definitely on my wish list as an old favourite of mine for cosy, quality casual wear. With unique, psychedelic designs, this apparel brand from Hollywood, Co Wicklow, prides itself on being Irish – it designs, prints and embroiders all of its pieces in Ireland using only organic cotton.
Another item on my wish list is a wardrobe staple – because it wouldn't be a full stocking without a pair of socks. My personal favourites have always come from Avoca. Stripes, spots, flowers, glitter – you name it, they have it. So, grab a pair of great quality socks for €13.95, that will undoubtedly be stolen by your sister by the time the New Year rings in.