The Union of Students in Ireland (USI) has called on third-level institutions to mitigate any potential educational disadvantages faced by students with the introduction of increased measures to curb the spread of the coronavirus.
The government today announced that there will be further restrictions to on-campus activities, and universities will continue to operate primarily online.
Only the "most essential work" will be allowed to take place on university campuses, Minister for Higher Education Simon Harris said.
ADVERTISEMENT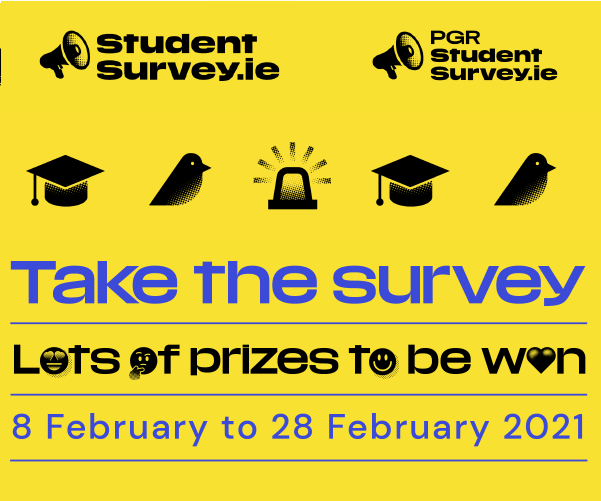 In a press statement, USI president Lorna Fitzpatrick said: "In some instances, students are facing into assessments without access to the library or good internet connections, while others are isolating or restricting their movements due to the pandemic and therefore can't access vital on-campus services, even if they are open."
"Colleges showed what they can do last year by extending deadlines, removing academic and financial penalties on repeat assessment, and providing flexibility to their boards of examiners", Fitzpatrick said. "Their students need this support from them again now through simple mitigations such as allowing additional time for uploading assessments, given that many students continue to experience significant difficulties in accessing stable internet connections."
"The details of these policies need to be worked out within individual institutions as there are many different forms of alternative assessment and so there is no 'one size fits all' approach that can be applied equally across all institutions. However, Minister Harris also needs to support students by ensuring all higher institutions are doing what is needed – no students can be left behind."
Trinity has said that exams for the first semester – due to start next week – will go ahead and that teaching will be delivered this semester.
Trinity said yesterday that it will write to students by Friday with details on "how these new measures will affect second semester teaching, exams, assessments, access to the libraries and accommodation as well as research".
In December, Trinity released the results of a survey that showed that 79 per cent of the 6,000 students surveyed said that they would like more in-person teaching under level-three restrictions, and 64 per cent said they back more in-person classes under level five.
Harris was reportedly pushing for more in-person teaching last semester, as fears mount that substantial numbers of students could drop out of college.