Trinity College Dublin Students' Union (TCDSU) and Trinity Environmental Society have launched a petition urging candidates in the upcoming Provost elections to prioritse climate action during their term.
The petition is calling on candidates to commit to a number of measures to increase the steps College is taking in the fight against climate change.
Among the key measures the petition is calling on the next Provost to take is the creation of a joint office of sustainability and civic engagement with at least 10 full-time staff. The petition calls for the office to have a dedicated space for students to meet for sustainability initiatives.
ADVERTISEMENT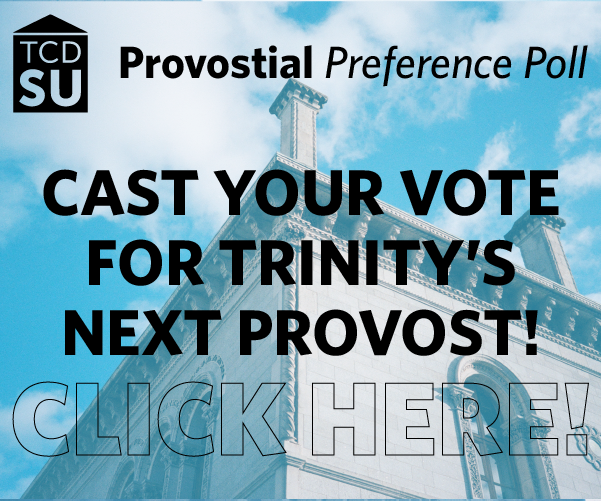 TCDSU and Trinity Environmental Society have recommended the foyer of the Berkeley Library previously used by Tangent for the space.
Another demand is that Uni-Eco climate change and sustainability training modules should be mandatory for all staff on campus. The petitioners state that this would "benefit personal skill sets, teaching and research as well as benefiting Trinity's standing in international rankings".
The petition also calls for the next Provost to expand existing sustainability training resources for staff and to schedule annual online half-hour "refresher" sessions for all current and incoming personnel.
In a press statement, TCDSU Communications Officer Philly Holmes said: "The petition urges the next Provost to place the climate crisis at the forefront of their work over the next 10 years."
"We need a Provost who understands that the current environmental emergency is not just one of many other pressing issues, but an existential threat to humanity and intertwined with all the challenges we face, including global pandemics, economic shocks, wealth inequality and racism."
The petition also argues that College can either keep with its status quo and continue incremental incorporation of environmental sustainability into teaching and research or become an "institutional leader by taking ambitious and positive actions".
Last year, Trinity was named the 14th best university in the world by the Times Higher Education in its work towards achieving the UN's Sustainable Development Goals.
In individual categories, Trinity ranked third best in the world on delivering gender equality, fifth in the field of delivering sustainable cities and communities and sixth in reduced inequalities.