Coronavirus has been an isolating experience for everyone, but opportunities for Queer people to interact with each other have been seriously limited since most bars and clubs have shut down.
LGBTQ+ bars have been a cornerstone of Queer social life for decades. The first gay bar in Ireland, named "Bridies," opened in 1980, 13 years before homosexuality was legalized. Men reported that they would pace up and down George's St until no one was around as not to get caught going in. We owe the older generation a debt of gratitude for dismantling the discriminatory attitudes and laws that tormented them.
Things have changed radically since then, with a more progressive society allowing us to openly celebrate Queer life. The George is considered the main social hub for Queer people in Dublin. Going to The George for the first time is almost considered an initiation into the Queer community. With coronavirus preventing us from having the nightlife we are used to, there is a dearth of Queer spaces available. This pandemic forces us to ask the question: why are so many queer spaces centred around clubbing?
ADVERTISEMENT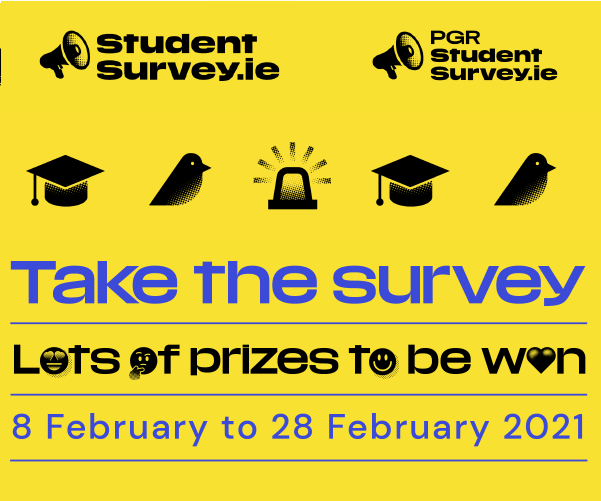 Queer people have been known for an eclectic culture, with themes of glamour and camp being prevalent in their nightlife. The criminality of homosexuality until 1993 drove the social scene underground. The culture of shame and stigma meant that the concept of a quotidian social setting was an impossibility. The psychological and emotional strain of repressing their true identity by day could be alleviated by night in a hedonistic setting. This still holds true today – clubs seem to be one of the only places people can dress and be as "Queer" as they want without being judged. Queer anthems like "I Wanna Dance with Somebody" and "Vogue" electrify the dance floor, allowing everyone to express their authentic selves.
We owe the older generation a debt of gratitude for dismantling the discriminatory attitudes and laws that tormented them
Unfortunately, a more sinister side looms over this glamorous "party" lifestyle. In 2018 BelongTo published a report detailing a national study of the LGBTQ+ mental health and wellbeing. Some 43.8 per cent of LGBTQ+ people reported moderate to severe alcohol problems. Drug-use is also more frequent among the Queer community relative to their heterosexual counterparts, with one in five Queer people reporting using drugs while on a night out. Poor mental health reported within the Queer community, coupled with social settings that centre around drinking and "letting loose," contribute to these substance issues. Queer people are also only seeing each other in these intense settings, which prevents more intimate connections.
There is also the uncomfortable reality of sexual assault in the Queer clubbing scene. The Queer community was not very vocal during the #MeToo movement, but the issue of sexual assault in queer clubs is alarming to say the least. Some 62 per cent of men in gay clubs have reported being groped on a night out, with this number being potentially underestimated due to the stigma surrounding Queer sexual relations. Sexualised representations of the community have caused people to downplay sexual assault. Getting felt up by a stranger is considered "all part of the fun."
There is a reluctance to speak out about these issues because it might confirm these notions of Queer people as hyper-sexual beings. Queer people receive no guidance on how to navigate these uncomfortable and fearful situations. They are neglected from the rape and consent narrative, and this lack of awareness lowers perceptions of control to deal with these issues. The difficulties in reporting sexual assault are further exacerbated by the problematic history between Queer people and the Gardaí. Violations of consent in this community have detrimental effects on their mental health, and considerable efforts need to be made to combat this issue.
Queer people receive no guidance on how to navigate these uncomfortable and fearful situations
It is important to look for opportunities in the crisis that is coronavirus and I am confident that this pandemic could offer a chance for us to make a transition to healthier Queer social environments. Outhouse Cafe offers a safe space to LGBTQ+ people to socialise and are a perfect example of how we can create a variety of Queer social settings. By continuing to open Queer spaces that people can enjoy in their daily lives, we can encourage Queer people to connect with their community on a deeper level. This would also be a good starting point in dealing with consent and substance abuse. However, more work needs to be done to implement comprehensive education programmes to address these issues.
Don't get me wrong, I am craving a messy night at the George as much as the next gay man once this is all over, and I am eternally grateful to have a space where I can be myself and don't have to worry about being discriminated against – a privilege not all Queer people can enjoy today. Club culture is a valued aspect of the Queer social scene – it just shouldn't be the only aspect.