Student issues, College finances and the plight of early-career researchers were today given a level of attention not yet seen in the provost race, with the three candidates facing a more specific line of questioning than the two previous hustings.
The election has thus far been heavy on ideas, optimism and vision for the future, but candidates had yet to be challenged head on about where exactly the money would come from.
In a forum for staff in science, technology, engineering and maths (STEM) – chaired by faculty head Prof Sylvia Draper – candidates were forced to grapple with this question. Prof Linda Doyle and Prof Jane Ohlmeyer seemed somewhat vague, trotting out the usual "engaging with government" and "importance of philanthropy" talking points.
ADVERTISEMENT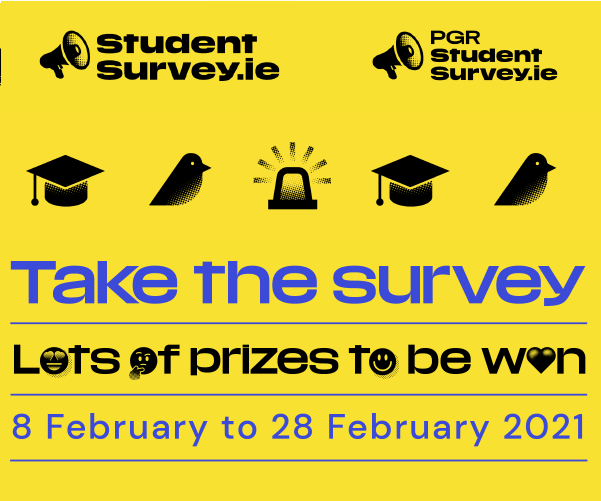 Prof Linda Hogan, however, was fairly unflinching on the question, saying that there was no "magic bullet", and that Trinity could not expect government funding to be the answer, considering the trend of the past 20 years. Instead, College would need to focus on high-level programmes, international partnership and philanthropy.
While the main topics of the hustings so far have been aimed at staff, both academic and professional, today's hustings saw candidates questioned on the student experience. Doyle argued that significant improvements can be made to student spaces through "modest investment", using the Bank of Ireland space in the Hamilton as an example of how commercialisation has been prioritised over the student experience in Trinity.
Shortages of physical space have always been a thorn in Trinity's side, and candidates were eager to address how existing spaces should be improved. Ohlmeyer felt that refurbishing existing spaces in an environmentally friendly way should be a priority. Ohlmeyer, who established the Global Room in the Hamilton building, said she aimed to create "more opportunities for [students] to come together", mainly through societies. Addressing the student experience, Ohlmeyer named the staff-student ratio as a key issue, something which she has repeated throughout her campaign.
There were calls for a "radical refurbishment" of Goldsmith Hall by Hogan, who said that it is in a "shocking state". She cited the general lack of funding from the Irish university sector as the overarching problem regarding student space.
Candidates also appeared particularly concerned about early-career researchers and part-time staff this afternoon, with all of them keen to highlight the difficulties faced by them. Early-career researchers featured particularly prominently, as Doyle talked about the importance of supporting the whole "research journey" – a sentiment she has consistently brought up throughout the campaign so far.
Ohlmeyer and Hogan were singing off of a similar hymn sheet, with the former describing early-career researchers as the "lifeblood of the university" and emphasising the importance of being a "talent magnet". Hogan, meanwhile, stressed the importance of equity and transparency, saying that "where one starts in a career really determines how much progress one can make". She also stressed that College has to be clear about the proportion on a temporary contract and a permanent contract.
Doyle, Hogan and Ohlmeyer once again reckoned with College's failings on matters such as research funding and ineffective bureaucracy, but the questions posed to them looked for specific details such as what an effective HR system actually looked like.
Given that this is now the candidates' fourth opportunity to blast cumbersome administrative systems, they seem to be growing more forceful in their criticisms: Doyle declared she wanted to "burn the current promotion system to the ground", while Ohlmeyer spoke of "constipation in the system".
Pressed on the underlying cause of bureaucratic burdens, all three spoke of an unwillingness of sorts in addressing the problem – staff are "walking on eggshells" trying to ascertain who has responsibility for what, Doyle said. Hogan remarked that Trinity has "failed utterly to strip back anything that is redundant", repeating her promise not to implement mammoth reforms of administration, which she said "do not work".
Today's forum also saw the candidates refining their message of why they were suitable for the position of provost. Ohlmeyer's lengthy CV has always worked in her favour in this area: she refers regularly to her work as chair of the Irish Research Council, where she said a "very cold eye" was needed to examine where bureaucracy was going sour. The answer, she said, is "partly systems and partly people".
Hogan once again referred to her time as Vice-Provost, when austerity forced College to make often unpopular financial decisions. "I met funding cuts head on", she said. Doyle drew on her experience as the founder and former director of the CONNECT research centre, as well as pointing out that the "small" office of the Dean of Research, which she has also previously held, was no longer sufficient to keep up with College's research output.
Next week, candidates will have to take the specificity of their campaigns to a new level, as they face a hustings entirely dedicated to climate change.