So, did you have a Valentine? Don't answer that. I'm not trying to bring the mood down. You know what will make you feel better? A jam-packed week of fun society events!
It's "Rag Week" this week too. Unfortunately, due to the nature of Zoom University the usual merriments can't go ahead, but that doesn't mean there aren't some great charity events to support.
Monday
Tomorrow at 7pm, Trinity Vincent de Paul (VDP) is hosting a panel discussion that will focus on the power young people have to affect social change in their community. Panelists will include Anna Cosgrave, founder of the Repeal movement, and Joanna Siewierska, former President of UCD Students' Union and former member of the national executive of the Irish Second-Level Students' Union.
ADVERTISEMENT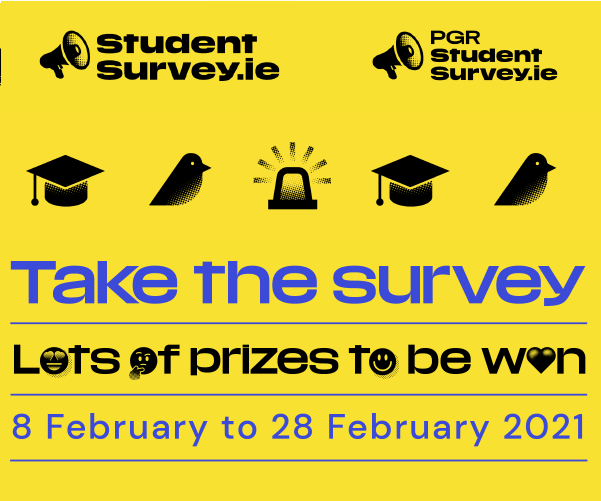 Once you've learned how to change the world, you can wind down at Trinity Jazz Society (Jazz Soc)'s games night at 8pm. There, the society will undoubtedly remind you that they have a women's week concert coming up on March 12th, which submissions open for this week. So crack out that clarinet your parents bought you and let us have it!
Tuesday
Last week, I revealed the ultimate tip on contraception during college: writing a submission for The Eagle (Trinity's Law Gazette). This week, after receiving compliments on my humour from The Eagle's social media page I feel obliged to tell you that Editorial Board member Matthew O'Shea's essay, "Balancing Public Interest Surveillance with Individuals' Constitutional Rights: South Africa Strikes a Balance", will be published to their blog this week.
Brown envelopes aside, VDP will be interviewing Irish boxer, Trinity alumnus and motivational speaker Mary Kate Slattery this Tuesday at 1pm. You'd have to have been boxed in the head to miss that!
Níos déanaí sa lá, An Cumann Gaelach will be hosting their usual thrilling 7pm social event on Zoom. This week its "Cumann does Countdown agus Comórtas Culaith" where, I hear, Cumann will do Countdown and probably a Comórtas Culaith too! Cumann Gaelach's Ents Officer Jack Dunne even promotes it with a cringey quip: "Bígí ann ó no bígí i bhur gcearnóg."
Wednesday
TCD Environmental Society is always there for you on Wednesdays at 12pm with their Midweek Munchies chats. This week, you'll have the chance to show off your garden shrine of Greta Thunberg to that girl with the nice eyes in second-year GeogPol.
Speaking of things you maybe shouldn't admit to, I'd avoid telling everyone on DU Modern Languages' 7pm Spongebob as Gaeilge Netflix party that you can do a mean impression of all the secondary characters. On the other hand, those attending the QSoc and DU Players Drag Race-inspired event at 8:30pm would probably love to hear your best impressions of the queens. Now you can annoy a whole bunch of people on Zoom with your Jasmine Masters soundbites and not just your course groupchat!
Before then, at 7:30pm, you can wear your ironically bought "Make Ireland Great Again" hat to the College Historical Society's (the Hist) weekly debate: This House Believes That The Irish Left Should Abandon Republicanism.
Thursday
If you happen to have a spare 10 hours on Thursday (do you do Philosophy?) then you can stop by the Trinity College Dublin Students' Union's Rag Week telethon from 10am. Throughout the stream, different societies will get a slot to show off whatever they want, including DU Music who will be giving you some basic guitar lessons, music trivia and clips of members' performances.
At 6pm, DU Amnesty will co-host a discussion on direct provision with the founder of Our Table, Ellie Kisyombe, who works to create a collaborative and connected community through food.
If you didn't get your fill of republicanism from the Hist's Wednesday night debate, at 7:30pm the Student Economic Review and the University Philosophical Society (the Phil) have you covered. They are hosting a debate between Trinity and University of Oxford students on the motion "This House Would Break Up the United Kingdom".
Friday
To finish off your week with a boogie, float over to DU Dance and sign up for their 7pm Afro dance workshop. Once all this is over, the clubs won't know what hit them.
At 9pm, VDP will celebrate the week's end with a games night on their discord which you are very welcome to join.