When Humphrey Bogart, as Rick Blaine, said the words: "Of all the gin joints in all the towns in all the world, she walks into mine" while knocking back another drink at his cocktail bar in Casablanca (1942), wartime audiences swooned. This was to be a seismic romantic twist for the cocktail, bringing it to a global audience from its humble 19th-century origins. As time went by, the recipes adapted to new audiences, names and flavours, but still never lost their quintessentially romantic reputation.
With lockdown still at large, a romantic movie and one (or all) of these cocktails is the best we can do for Valentines Day 2021. As for next year? We'll always have Paris.
Passion Fruit Martini (Serves two)
Equipment: 2 martini glasses, a strainer and a shaker (a travel mug will also work)
ADVERTISEMENT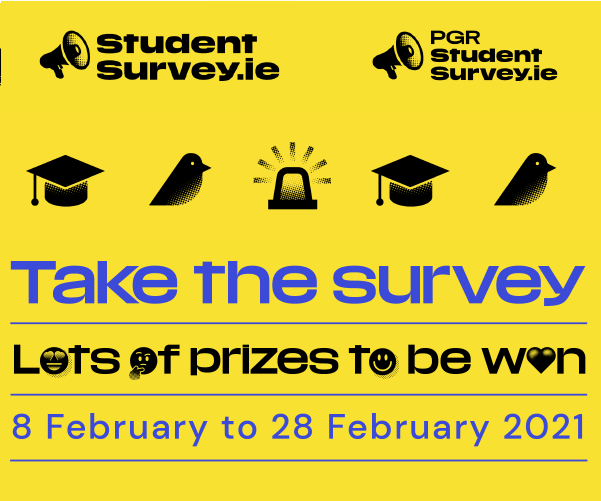 Ingredients: ice, 100ml vanilla vodka (alternative: 70ml regular vodka mixed with 30ml sugar syrup), 50ml passoa, half a lime, 200ml passionfruit juice (alternatives: 50ml passionfruit purée or scoop out the inside of a couple of passion fruits, press the juice from them), (optional) prosecco.
Method:
Set aside two martini glasses filled with ice to cool the glass before the cocktails are poured in.
Mix your vanilla vodka with the passion fruit passoa in the shaker and squeeze in half a lime for a sharp kick.
Toss in your passion fruit juice (or whichever variant you desire) along with some extra ice and shake.
When you're satisfied that your cocktail is well and truly shaken, throw the ice out of your glasses and use a small sieve (if you have one) to strain it into the glass to avoid any shards of ice in your drink.
Slice up a passion fruit and place it on top of the drink to serve.
Try a shot of prosecco with the passion fruit martini as a palette cleanser. This step is not necessary (though highly recommended).
Strawberry Daiquiri (Serves 2)
There are many variants of the strawberry daiquiri, but stick with the simplest one for the best results.
Equipment: Blender and 2 glasses of your choosing
Ingredients: 600g of frozen strawberries, 300ml of white rum, 1-2 limes
Method:
Take your frozen strawberries out and pop them in the blender. If they are too hard, allow them to thaw a bit.
Add white rum and squeeze in 1-2 limes.
Blend until you have the right consistency.
Pour into two glasses and enjoy this sweet and fruity concoction.
Cosmopolitan (Serves 2)
Equipment: 2 martini glasses, a strainer and a shaker
Ingredients: ice, 90ml vodka, 30mlcointreau (alternative: any triple sec), 70-100ml cranberry juice, half a lime, a fresh orange for the garnish and the zest
Method:
In a shaker, combine your vodka, cointreau and a few drops of squeezed lime juice. Add between 70 to 100ml of cranberry juice depending on how strong you want your drink.
Fill the shaker with ice and shake it all up.
Use a strainer to pour the cocktail into two glasses in order to avoid shards of ice.
To really show off and hone in on the full flavour of the drink, hold a piece of orange peel (with the pulp removed) over a lit match. Bend the outer edge of the peel in towards the flame and squeeze the oils into your drink.
Garnish your drink with an orange wedge on the side of the glass or an orange peel in the glass.
Sex on the beach (Serves 2)
Equipment: 2 hurricane glasses or tall beakers
Ingredients: ice, 45ml vodka, 20ml peach schnapps, 45ml orange juice, 45ml cranberry juice
Method:
Fill both glasses with ice.
Pour the vodka into both glasses, followed by the peach schnapps.
For a nice gradient, put the orange juice into each glass before adding the cranberry juice.
You can garnish this drink with anything from pineapples to cherries to paper parasols – go crazy!
Tequila Sunrise (Serves 2)
Equipment: 2 Slim Jim glasses, a shaker and a bar spoon (or any thin instrument to mix the drink with – the odd end of a fork or spoon will also suffice)
Ingredients: ice, 120ml silver tequila, 250ml orange juice, 15-16ml grenadine, orange slices to garnish
Method:
In your shaker, combine silver tequila with orange juice and ice. Shake for a few seconds.
Add about 7-8ml of grenadine to the bottom of each glass and fill the glasses to the top with ice.
Slowly pour in the cocktail from your shaker. Don't act too fast or you might end up blending the cocktail with the grenadine completely, risking the nice gradient which is the hallmark of the Tequila Sunrise.
Gently stir the drink with a thin bar spoon or the bottom of a long spoon to blend the red grenadine with the yellow-orange tequila/orange juice mixture, aiming for a gradient effect.
Garnish with a slice of orange.
Mojito (Serves 2)
Equipment: 2 slim jim glasses and a bar spoon
Ingredients: ice, mint leaves, 120ml white rum, 60ml sugar syrup, 60ml squeezed lime juice, soda water
Method:
Add a few mint leaves to each glass – 5-6 is customary but go with whatever tickles your fancy.
Fill both glasses with ice and add white rum to each one.
Add 30ml of sugar syrup to each glass, followed by 30ml of squeezed lime juice.
Fill the glass to the top with soda water.
Use a bar spoon to stir and pull the mint leaves through the drink.
Add a couple more mint leaves to garnish.
Enjoy these recipes with a lover, a friend or pour the two servings into one large pint-sized glass for a Valentine's that you'll struggle to remember!