Professor of ecumenics and former Vice-Provost Linda Hogan is one of the three candidates running for the highly coveted position of Trinity's next Provost. She spoke to The University Times about the election's key issues of finances, administration and education, as well as how she will tackle a post-pandemic provostship. Here are our top five takeaways from the interview.
Investment-Led Recovery
The winner of this election will likely inherit a provostship tainted with financial strain. In her interview, Hogan compared College's approach to finances after the 2008 crash to what she hopes to achieve if she wins this election.
"[W]e were implementing a response based on austerity, that was a response that the government insisted on, so we were very much constrained by that…This time it's got to be an investment-led response. And that's part of the argument to the state about education being part of the investment that we must see from the government for the recovery."
ADVERTISEMENT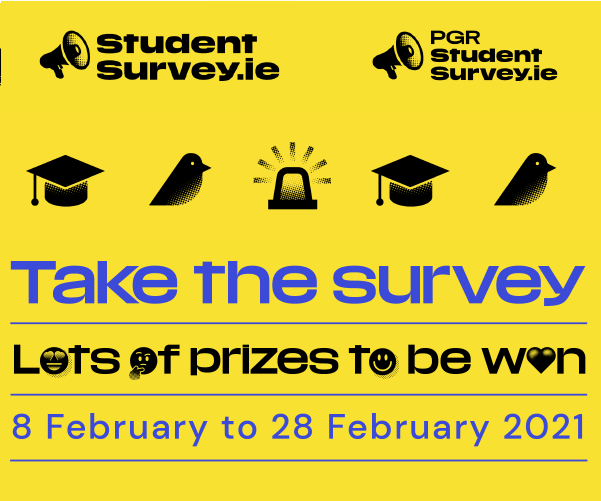 Government funding is just one of the "four avenues of funding" that Hogan intends on utilising. She also suggested partnerships "with not only peer universities around the world, but also with major industry partners around the world to deliver research-led, high-quality, professional development for major scientific and other innovations". This is a new idea that has not been explored in this way by the other candidates, and Hogan believes that it could "generate significant funding".
The third avenue that Hogan cited was philanthropy, which she described as the "life-blood" of "lots of higher-ranked universities". However she did concede that it "will not be what fills the hole in our current finances".
Like all three candidates, Hogan was sure to mention research: "[Research income] doesn't generate any more funding or overhead for the running of the organisation, but it is, nonetheless, a very important source of funding that gives us the capacity to do the kind of research that we want to do."
Trinity Education
As Vice-Provost, Hogan was "very involved" in the controversial Trinity Education Project (TEP) in the beginning. She admits, however, that the implementation of it was "problematic".
"Our systems have not been able to deal with the changes that have come from the Trinity Education Project, and that has created a huge amount of work and chaos for staff and problems for students", said Hogan, adding: "I think the pace of change has probably been too fast, as well. I think we should have had another year of planning and getting our systems ready and staff enabled – administrative and academic – to make those changes."
However, Hogan wished to emphasise that the main ideas of the project were positive: "The aspects that I was involved with were the consultation about the graduate attributes, the conversations about having far more diverse forms of assessment, the essential architecture of the programmes and then finally, the creation of the Trinity electives. I think that all of those have been great ideas."
Administration
Many of the electorate would agree with Hogan calling bureaucracy and administrative tasks "a huge burden" on academics. In her interview, she explained where she thinks College went wrong: "[A]cademics are doing the job that administrators should be doing, and administrators are doing many of the jobs that our systems should be doing for us. Like gathering information, and like communicating the information, like gathering your lists of people going on Erasmus."
Hogan said that College has a "fragmented system", which creates more bureaucracy and multiple people asking for "essentially the same information from the same people many times in a week or a month".
Hogan's solution is a "radical simplification process" which will encompass reforms in HR and promotion structures also.
Promotion structures
One of the electorate's primary concerns has been the illogical and unfair promotion structures. Hogan pledged to begin tackling this issue during her first days in office. In the interview, she said that she would introduced "discipline-sensitive promotions criteria" and a system "whereby there was much more clarity about the criteria and the level of achievement expected in each of these areas".
"I want to see us making faster and deeper progress on all of the issues to do with equality and diversity and inclusion."
Her efforts to increase diversity and inclusion is something that Hogan prides herself on. In her interview she acknowledged that the "good progress" made by Trinity over the years, saying that she "would like to think that my role as Vice-Provost was instrumental in that by introducing the Athena SWAN and the Centre for Gender Equality".
However, she also said that Trinity has a "long way to go", adding that it is "very important to extend the commitment to diversity and inclusion beyond the category of gender".
Funding and the government
In her interview, Hogan made clear that she was a supporter of a publicly funded education system, saying that she believed in "education for the public good". On the Department of Higher Education, however, she was cautious, saying that "we have to wait and see" whether it will deliver for students and universities.
She also called for the introduction of a better grant system for students, particularly if the student contribution fee remains intact. While saying that many student issues have been brought into the limelight by the pandemic Hogan says that "there are underlying issues that have been there for many, many years".
---
Mairead Maguire is the Societies Editor for The University Times, and a member of the reporting team covering the Provost election.