At a Green Week panel discussion moderated by former president Dr Mary Robinson this week, provostial candidates were taken to task on their respective plans to address climate change and sustainability on campus.
Candidates came prepared and set out ambitious, if at times nebulous, visions for creating a greener Trinity. It was a vision with sustainability placed at the centre of Trinity, both through technology and scientific progress, but also at the centre of the curriculum and a student's academic journey through College.
It is, of course, hopeful that the three candidates were prepared to lay out these plans and it is no doubt significant that such a high-profile panel was dedicated to discussing the topic. That being said, Thursday's panel also raises concerns.
ADVERTISEMENT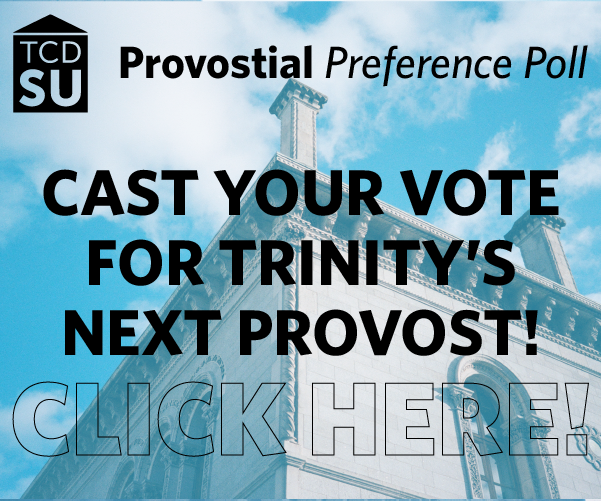 How air-tight are these plans, and how committed to executing them fully are the three candidates? Given that the panel was hosted as part of Green Week, one would be forgiven for somewhat cynically wondering how sincere a discussion it really was – and if sustainability is at all at the centre of these provostial campaigns in the way that the candidates suggested it was during the debate? Heretofore, sustainability has not featured as heavily in any of the race's hustings as administration and finances.
Scientists are projecting that Trinity's campus could be underwater by 2050 if sea levels continue to rise at their current rates – we are past the point of virtue signalling. Sustainability must be treated as more than a soundbite and hold at the centre of each of these campaigns for their other manifesto points to carry much weight.
Trinity has a responsibility to lead the discussion on the climate crisis and stand as a model for change. As this election's provostial candidates, Hogan, Ohlmeyer and Doyle have a rare and timely opportunity to underline and act on the urgency of the crisis – and understand that in 2021, these debates should not need a Green Week panel discussion in order to receive a significant amount of attention.