It has now been three weeks since the candidates for the provost elections were announced, and with that, the news that the interview committee had blocked Prof Sarah Alyn-Stacey from running in the election.
Alyn-Stacey's disqualification once again came under scrutiny this week after this newspaper reported on a recent statement of hers that called for the removal of the interview committee from that College statutes.
If Alyn-Stacey's statement was not enough to raise eyebrows about the role of HR and the interview committee in the provost elections, then the email sent to all staff the next day by College Registrar Brendan Tangney assuring them that "the process to day is fully in compliance with the statutes" will have piqued interest in the opaque role that the interview process played in this year's provost elections.
ADVERTISEMENT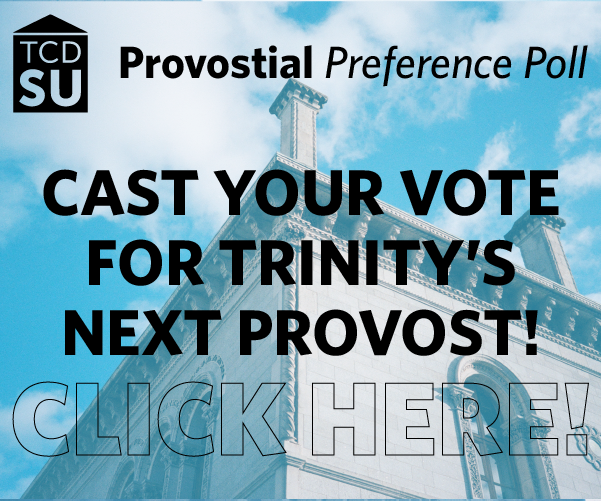 Tangney's email missed the mark when it came to addressing some of the criticisms that Alyn-Stacey had about HR and the interview committee. Prof Alyn-Stacey's argument is not that HR had a vote at all, but that HR played a significant role in the decision-making process.
An email outlining in detail what role HR did play – and why it seemingly played a considerably bigger role in this election as opposed to a decade ago – would have been far more welcome. The email did not, however, cover these issues. For example, was the prime facie test affected by HR and how big an influence did it have on the test.
In fact, the ambiguity of the email has undermined the reason it was written in the first place. By failing to address any of the criticisms that have been levelled at the interview committee, more attention has been drawn to the issue. Its reassurances about the interview process have ultimately raised more questions, rather than answering them.
Today, the Irish Federation of University Teachers called for a review of the election process. At this point, such a review would do much more to allay concerns people have, rather than an email.
Three weeks on – and without any hustings for provostial candidates for a month – HR's influence on the interview committee remains as topical. Ultimately this email will have done very little to reassure staff or students about the election process.